Tomatin Virtual Club Tasting
Join us for a super-fun night of wonderful whisky and giveaways as we share a dram with the team from Tomatin. We'll get the inside scoop on this month's world-first Club exclusive release fro
...
the person who made it — none other than Master Distiller Graham Eunson. With more than 30 years of experience crafting single malt, Graham will share his love of whisky with the Club and talk about living the whisky life. This'll be a lot of fun, whisky legends, so don't miss out.
Read more
Date and time

07:00 pm - 07:30 pm
Thursday, 22 July 2021
Black Sheep @ Glebe, NSW
This is a degustation like no other, whisky lovers. When the crew at Whisky Uncovered put on a show, you know you're in for a good time. Black Sheep is an indulgent whisky and gin degustation with a
...
claimed chef Antoine Moscovitz featuring craft spirits from KOVAL Distillery. Expect an innovative, fun, unexpected and whimsical afternoon at Glebe's Bellevue Cottage with a 6-course French-inspired degustation menu designed to knock your socks off. You'll get a fantastic French-inspired welcome cocktail and delicious paired canapés, plus a sit-down, 6-course, Michelin Star-quality whisky and gin food-pairing degustation. But it doesn't stop there, folks. There's also live entertainment AND giveaways. Wow. There'll be two events held on Saturday July 24 and Saturday August 7, so take your pick
Read more
Location

55 Leichhardt Street, Glebe

Date and time

12:30 pm - 04:30 pm
Saturday, 24 July 2021

Member ticket price

$200 (Regular price - $250)

Members save

20% off regular prices

Use discount code

steggles
You've viewed 7 of 7 events
Page
You're currently reading page

2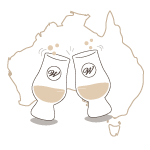 Join the party
Over 5 million drams poured and still going.