HOW does the CLUB WORK?
It's simple.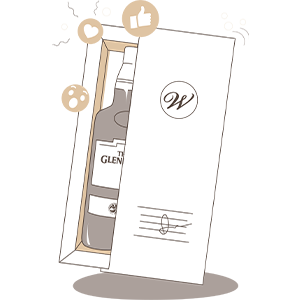 We bring you whisky
Every month we deliver you an exceptional whisky. You can elect to receive 1 or 2 bottles per month, which we call your standing order.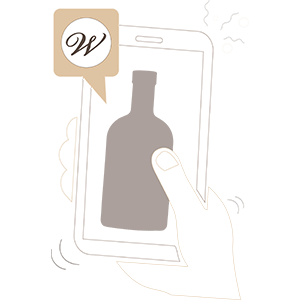 You say when
Skip monthly deliveries as many times as you want with just one click and we'll only charge you for what you drink.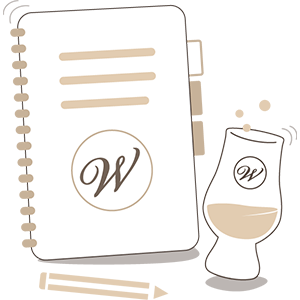 Stock up & explore
Every month you can Double Up your standing order, or Add In one of our rare and unique feature whiskies.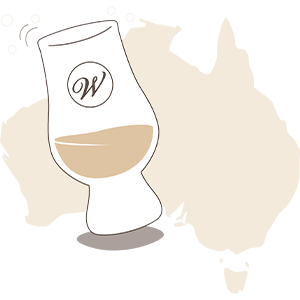 Live your best whisky-life
In between deliveries, enjoy our awesome Member Perks like 20% off drams at our partner bars and guided tastings with the distillers themselves.
That's it!
No joining fee, no minimum order, cancel anytime and only pay for what you drink. Our massive buying power means you'll be able to access superstar whiskies for only $110 - $145 each month, making us Australia's best whisky club.
Get started
Choose your Membership
Enjoy UMATCHED MEMBER PERKS
We do whisky right
Our Members enjoy exclusive access to good times with discounted whisky at Australia's top whisky bars, regular whisky-dream-holiday giveaways to Scotland's and the world's distilleries, special pricing on the best whisky events and experiences around Australia and of course some of the best whisky money can buy, made specially for the Club!
Whether you're a collector, a connoisseur or just looking forward to that casual Friday night dram, join free today to unlock a world of whisky fun.
Step into whisky heaven
OVER 30,000 MEMBERS LOVE US
Hear it from Australia's biggest whisky community

REBECCA MYERS
Fantastic whisky. Great quality. Wonderful customer service. Regular competitions with awesome prizes. Also the ability to opt out each month if necessary or add more to your order!"Member since 2019

LEE BIDDULPH
"The ability to access and taste some of the most amazing and exclusive whisky at an affordable price is more than enough reason to recommend it but to top it off with some fantastic events and bars is just brilliant!! My cabinet has NEVER looked so good!"Member since 2018

RAYMOND PRATT
"This is the best way to enjoy premium Whisky (and the occasional Whiskey). Straight forward, no gimmicks, no tricks just get what you pay for. Keep up the good work Bertie and team."Member since 2016

RICHARD BROWN
"I joined because I was tired of the supermarket selection of whiskies and I found my new 'home'. The selection and choices are fantastic and price point is very good for quality whisky."Member since 2016

FIVE STAR AVERAGE RATING
Click here to see what the rest of Australia's biggest whisky community loves about the Club!

JONATHON WEAVER
"I have continually been delighted by the team at The Whisky Club. The offerings each month have been excellent. Such a great introduction in to the world of whisky. You simply cannot lose!"Member since 2018
The world's finest craftsmen
Meet the whisky makers
Get ready to be on a first name basis with the very best whisky makers in the world as they make whiskies just for you, our Members.
The world's finest craftsmen
Meet the whisky makers
Get ready to be on a first name basis with the very best whisky makers in the world as they make whiskies just for you, our Members.
"It's always a pleasure, through our great friendship with the Club, to take you deep into our family's vaults with our very special Whisky Club Member-Only releases."

— JOHN GRANT, 5TH GENERATION, GLENFARCLAS
"There's nothing quite like tailor-making a whisky specially for such a discerning crowd as the Members of The Whisky Club Downunder!"

— KEITH GEDDES, MASTER BLENDER, TULLIBARDINE DISTILLERY
"It's an honour and a pleasure to create some of my favourite whiskies exclusively for The Whisky Club."

— Dr RACHEL BARRIE, MASTER BLENDER, THE GLENDRONACH
"The Whisky Club asked me to create the perfect Inchmoan for their Members Edition, and all the better for the Club, hands down it's one of our best Inchmoans yet!"

— MICHAEL HENRY, MASTER BLENDER, LOCH LOMOND DISTILLERY
Stop scrolling. Start dramming.
Still thinking?
Here's what you're missing…
Seriously exceptional malt whisky, that's what! We'd be lying if we said it's a tough job. There's nothing we love more than tasting our way through some of the world's very best single malt each month with our distillery partners to select their absolute best whisky specially for our Members.

Join the Club today to confidently grow and enjoy a world-class whisky collection accompanied by unrivalled education and guidance straight from the people who made it.
Don't miss another one!
YOU'VE GOT QUESTIONS
We've got answers
Still not sure how it works? No problem, we're here to help. To get you started, here are some of the questions we get asked a bit...
Nothing but great whisky
How does it all work exactly?
Please read the below information on the monthly billing and shipping process for a Whisky Club experience as smooth as the drams we're shipping to you.
1. Full details of the Whisky of the Month are published on the website by the first Friday of the month, but you can grab a little sneak peek in advance if you follow us on Facebook and Instagram.
2. We send our Whisky of the Month email on the first Friday of every month and you can Double-Up or Opt-Out over the three days between then and midnight (Sydney time) that Sunday by logging into your account and following the easy steps.
3. Your credit card will be debited on the Monday, unless you've opted out as described above and you'll receive a receipt via email.
4. Any shipping address changes must be made by midnight Sunday via the "Address Book" tab in your account.
5. Once your order has shipped, you will receive an email with your tracking details and you can track progress live in your account.
6. Sydney and Melbourne metro deliveries should arrive two working days after receipt of your tracking number, and if like us, you live a bit further away like Tassie or Perth it's more likely to be five working days. Please note COVID-19 may cause longer delivery times.
7. See full Terms, Conditions and Privacy here.
What does it cost to join, and am I locked into any contract?
Membership to The Whisky Club is totally free - there's no sign-up fee, no monthly Membership fee, no minimum spend, no exit fee and no lock-in contracts. You're free to leave at any time you need.
All you pay for is the whisky you buy. Our Whiskies Of The Month range from $110 - $145 a bottle, and our Drink Local range and special Add-Ins start from $150. Postage is a flat $15 Australia wide per order.
Why do you want my credit card number straight away?
When you join, you'll enter all the details we need to get you your monthly delivery of whisky goodness. So that means we'll need your delivery address as well as your payment details.
Don't worry though, there's no charge being made just yet. In fact, unless you place an order from your Account, we won't charge your card until the next Whisky Of The Month, which of course you can skip if you like.
I don't have a credit card, can I still join?
No credit card? No stress. Any debit card you might use at an ATM will work just fine.
If you'd rather not use a card at all, that's no problem! Just enter your PayPal details when you sign up.
What if I don't want one of the whiskies, or want extras?
We're humans... we understand that there's plenty of reasons why you mightn't want to, or be able to get our excellent whiskies on some months. If you need to sit out a month, that's no drama, just log into your account and hit the Opt Out button between the first Friday of the month, and midnight that Sunday (Sydney time).
We also know just how good our whiskies are, and that there might be times you want more than you normally get. Can't really blame you! If you want extras, just log into your account and increase your order between the first Friday of the month, and midnight that Sunday (Sydney time).
Can you deliver to a PO Box/Parcel Locker/Parcel Collect address?
We partner with Australia Post for our deliveries, so if you would like to use a PO Box, Parcel Locker, or Parcel Collect service at your nearest Post Office, that's absolutely fine.
That whisky you had a few months back, can I get one?
Once a whisky has its run as our Whisky Of The Month, that's it, we don't get any more. When it's gone, it's gone.
Sometimes we do have some left overs and returns, and these bottles are on sale now in your Account.
What if I want to give a Membership as a gift?
What an amazing human you are! A Whisky Club Membership makes the perfect gift for the whisky lover in your life. To gift a Membership, simply click here.
Do you have a refer-a-friend program?
So, you've got some whisky loving mates who you think should be in the Club? That's great! We think they should be too!
When they sign up using your referral code you get a free thank you drink and they get a free welcome drink. We can all drink to that!
Why we're the biggest whisky subscription Australia has ever seen.
The Whisky Club isn't just a whisky subscription, it's a community of whisky lovers from across Australia.
When you become a Member, you don't just get a whisky subscription, you get access to the best whiskies in the world, discounts to cool events and top-notch whisky bars, trips to distilleries in Scotland and around the world and the chance to win loads of free whisky every month.
Not only that, we take you on a tour of each whisky — including information about the Distillery history and detailed tasting notes. Then we take you up close and personal with the whisky makers in our legendary virtual tastings. Our five-star customer service is legendary among our Members.
How many whisky subscription services can offer you that! This isn't one of those ordinary whisky subscription services — Membership in The Whisky Club is your passport to single malt whisky bliss. So, if you haven't yet, Sign Up free now and join The Whisky Club — Australia's biggest whisky community and get the world's best single malt whisky delivered to your door every month and take your whisky appreciation to new heights.
Let's get you started