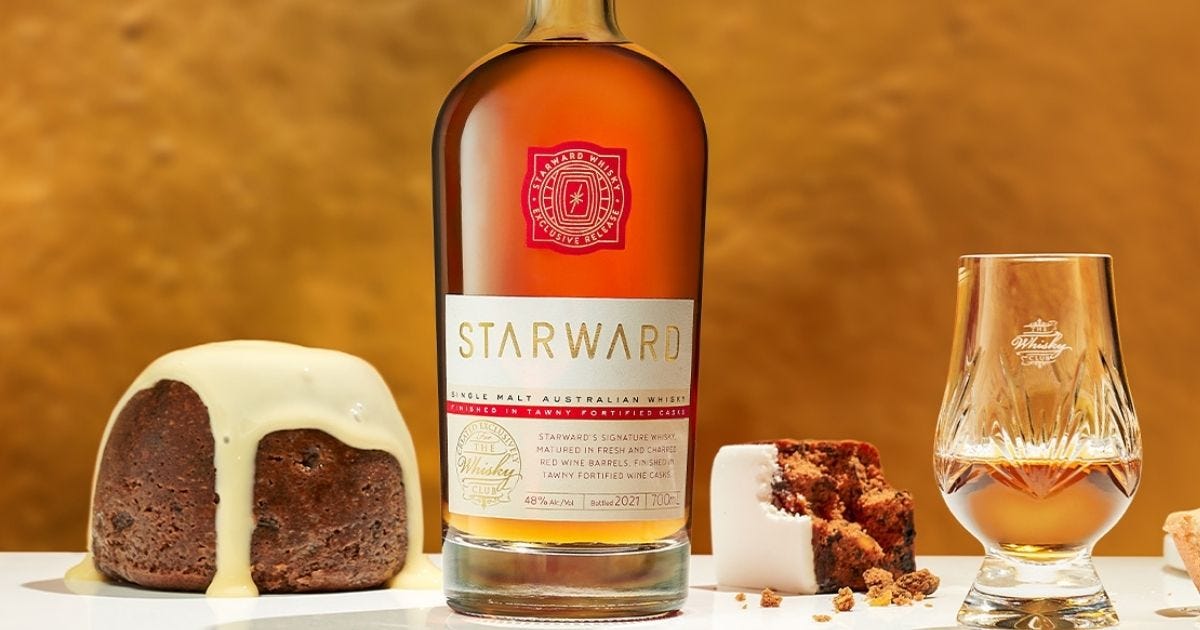 Have Yourself a Very Whisky Christmas
November 30, 2021
/ 3 mins
Prawns, crackers, candy canes and a bottle of whisky — all absolute staples on the great Aussie Chrissie table.
There's nothing like pairing a delicious meal with just the right whisky — it's the ultimate Christmas gift if you ask us.
In the spirit of Christmas giving, we've made you an easy peasy guide so you can weave just the right whisky through your meal this festive season.
First of all, rules are (sometimes) made to be broken and ultimately, the best match is the one that you like. And don't be afraid to experiment, who knows what awesome combo you'll find.
Usually, the flavour profile of the food and whisky should complement each other, not necessarily match. That way, they join forces to deliver a harmonious balance.
Try and steer clear of food that's super spicy, garlicy or really bitter because it'll overpower the whisky. And these types of foods often stick to your mouth and linger, making it hard to appreciate your dram.
You may be a little more familiar pairing wine and food, so here's a great rule of thumb to remember: whiskies matured in bourbon casks are on the lighter side of the scale and pair well with foods that you'd pair with white wine. Wine cask finishes, like Sherry and red wine casks and others on the heavier side of the scale pair well with foods that would usually be paired with red wine.
Dark chocolate, cheese, dried fruits and nuts, steak, seafood and desserts are all safe bets — that means Christmas is a killer time to get your pairing game on.
Alright, enough talking. It's time to eat and drink.
The Pre-Dinner Whisky
Skip the bubbles and get your juices flowing with a whisky. Start with a nice, crisp clean malt that'll cleanse your palate. Go for something soft and smooth with gentle and elegant flavours.
The Dinner Whisky
There're are a whole lot of flavours going on in a traditional Chrissie dinner — loads of meat, veggies, salads and whatever else you've got on your table.
While all those flavours may make it seem difficult to find a whisky that'll pair well with the main course, it's pretty simple. All those rich, salty and sweet flavours call for a whisky aged in American oak or a wine-cask finished whisky.
A single malt aged in American oak offers up a smooth and creamy mouthfeel that pairs well with all those tastes and textures. And the vanilla and caramel notes also pair well with rich, salty flavours and complement vegetables and meat.
But the ultimate Christmas dram is a wine-cask finished whisky. It's the way to go over the festive season, we say.
Wine cask finished whiskies offer up the right amount of strength and elegance thanks to the previous contents of the barrel — that could be anything from a red, white, Port, Sherry or dessert wine.
Not only does a wine cask impart delicious flavours into the liquid, think dried fruit, spice and often jammy notes, it also affects the texture; wine cask finishes often have a super lush mouthfeel and a beautiful velvety texture that makes them wonderful for pairing with food — from the main course to dessert and everything in between.
The Dessert Whisky
Name a more iconic duo than whisky and dessert. Christmas pudding in particular was ordained to be eaten while sipping on a dram. The rich fruity flavours go beautifully with a full-bodied Scotch with plenty of sweet and fruity characteristics.
Again, this calls for a wine cask-finished whisky — think a port or Sherry cask. Team these bad boys up and thank us later.
The Cheese and Bikkies Whisky
Cheese flavours and whisky flavours have a lot in common — think nuttiness, fruity notes and smoky flavours. There's no one-size-fits-all-cheese-whisky and the key is to unite the flavours: a mild cheddar works well with a milder whisky — again, maybe a Lowlands whisky and a big stinky blue cheese sings with a strong and full-bodied malt.
There you have it. A super-easy guide to teaming up food and whisky this Chrissie. There's still time to get your hands on the great Aussie Christmas-In-A-Bottle: Starward Finished In Tawny Fortified Casks. Remember, if you're not a Member yet, sign up free now to get our ultimate Christmas whisky.

We love food almost as much as we love whisky. And we know we've got a whole lot of foodies in the Club. It got us thinking, how great would it be to collect a whole bunch of our Members' favourite Christmas recipes to share with the Club! So, let's do it!

Tell us your favourite Christmas recipe here to be featured in our Christmas Club classics. You'll be in the draw to score next month's whisky on the house!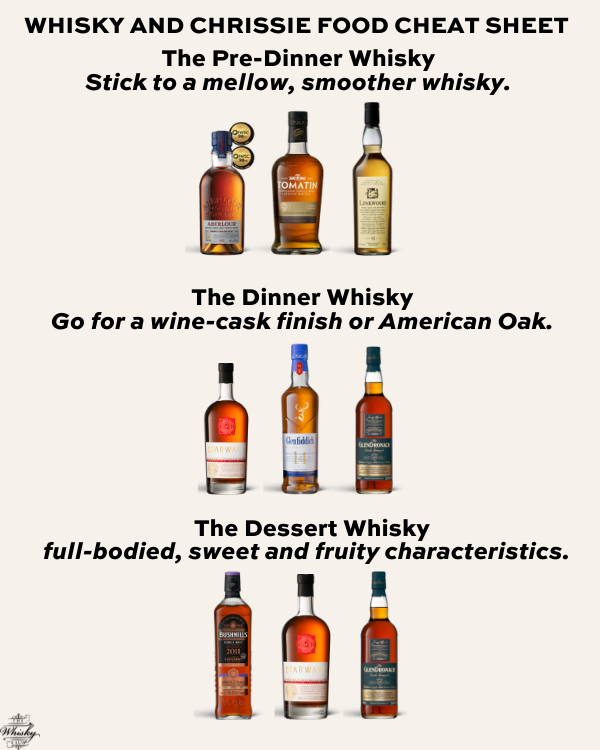 Ready to receive world exclusive whisky?