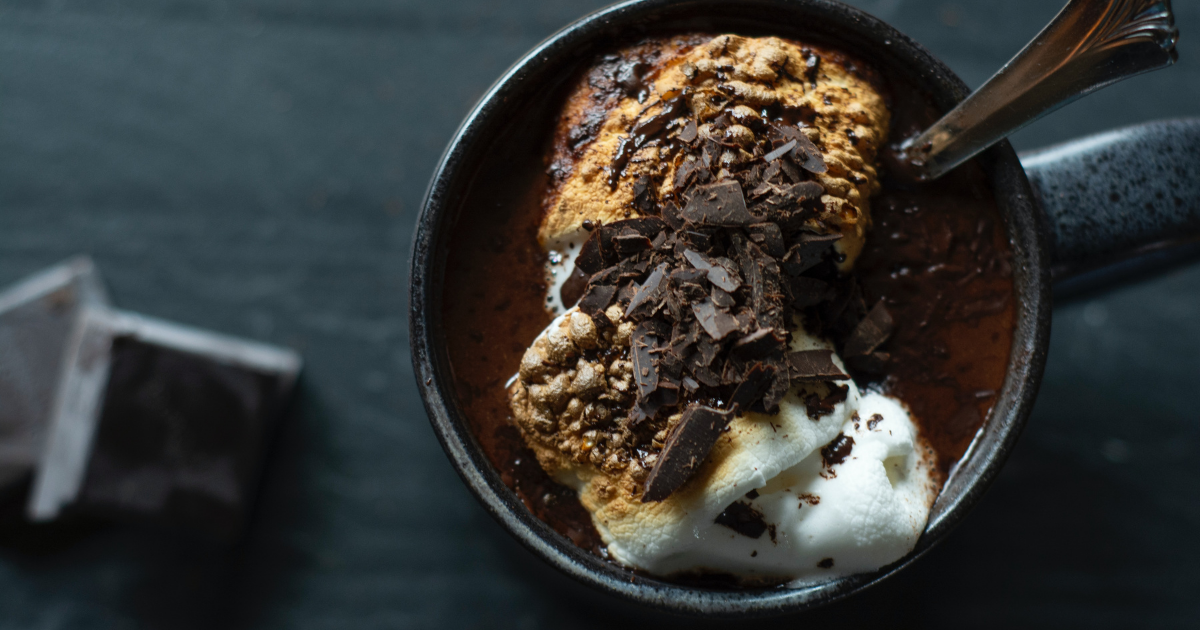 S'mores Whisky Hot Chocolate
Winter is approaching, whisky lovers. It's time for Ugg boots, staying in and staying warm. And we've got a little something here that'll do the trick. Inspired by this month's Bladnoch Ember Cask, it's like drinking a toasted marshmallow around the campfire.
Whisky, chocolate, biscuits and gooey marshmallow — we recommend making this turbo-charged hot chocolate a winter staple.
S'mores, you ask?
S'mores, a contraction of 'some more', is a camping treat institution in the US and Canada. A s'more is a kind of DIY dessert sandwich, consisting of a toasted marshmallow (or two) squished inside graham crackers (kind of like a digestive biscuit).
Let's do this.
Ingredients:
90ml whisky (your choice)
1 cup whole milk
1 cup cream
2 tablespoons cocoa powder
2 tablespoons brown sugar
Crumbled chocolate biscuits to serve
Toasted marshmallows (or fresh) to serve
Method:
This recipe makes two serves.
1. Pop the whisky, milk, cream, cocoa and brown sugar in a small saucepan and bring it to a gentle simmer. Make sure you stir it constantly so the sugar and cocoa are well combined. Keep it on a very gentle heat until you're ready to serve up this goodness.
2. Pour out the liquid into two mugs and top with a sprinkling of chocolate biscuits and marshmallows.
That's it! Simple and yum!

Did you give it a go? Don't forget to share your pictures on Facebook and Instagram. And remember folks, there's still time to get your hands on a bottle of our Bladnoch Ember Casks. So if you're not a Member yet, sign up free now!
Ready to receive world exclusive whisky?