The World's Best Cask Finishes You Need To Try
It's one helluva month of world-class whisk(e)y finishes. We've got an exclusive whiskey from the world's oldest licensed distillery matured in Burgundy casks from a French winery established in the 1400s and a 27 Year Old rum cask finish made by the person who invented cask finishing itself. This is the stuff of whisk(e)y dreams. Pour yourself a dram and have a look at the best of the best examples of cask-finished whiskies you need to swirl around your Glencairn.
Cask finishing, or 'secondary maturation,' is a reasonably modern turn in the history of whisky making.

It's pretty much what it says it is on the tin — a distiller takes the whisky from one cask and puts it into another cask that's already been used to age another liquid to add more complexity, depth and flavour.

The most common type of cask finish is Sherry, but all types of casks are used to finish whisky: think red and white wine, Port, Cognac, rum, beer — the list goes on.

The Balvenie's Malt Master (or should that be malt magician) David C. Stewart MBE pioneered cask finishing back in the '80s with The Balvenie Classic in 1983.

Then in 1993, The Balvenie perfected the technique with the now legendary DoubleWood Aged 12 Years in 1993 — one of the first double-matured malts ever seen by the whisky world.
This September marks David's 60th year in the whisky industry and makes him the longest-serving Master Blender in the business. Three cheers for David!
The Balvenie 'A Rare Discovery From Distant Shores' 27YO Caroni Rum Cask Finish
27 Year Old Balvenie finished ex-Caroni rum casks, need we say more? This is one of the rarest Balvenies ever created using one of the world's most sought-after rums, available exclusively to Members of our Club.

Caroni last produced rum in 2002 before being sold off to Angostura. Today, rum fanatics have 'Caronimania' (it's a thing), trying to hunt down any new release of the last remaining casks. People pay up to $7,000 to get their hands on a bottle.
Due to the utter scarcity of Caroni rum, this is one of the smallest Balvenie releases outside of their Single Casks, and we have the entire Australian allocation (yesssss!).

What does it taste like? Sunshine! And: Muscovado sugar, Manuka honey, green banana and light spice, toffee and vanilla.
Balvenie 12 Year Old DoubleWood
Where it all began. Iconic and delicious. The Balvenie launched this beast into the world in 1993 using a process Malt Master David Stewart MBE created in 1982, now commonly known as 'cask finishing'. The Balvenie DoubleWood spent 12 years maturing in American oak casks before a nine-month bathe in first-fill European oak Oloroso Sherry butts.

Stewart's now commonly used technique, which he first dubbed 'wood finishing,' creates more complexity and flavour to the whisky.

In 2016, the world tilted its hat toward Stewart, and he was awarded the title Member of the Most Excellent Order of the British Empire for his pioneering work in the whisky industry. The late Queen Elizabeth II herself presented him with the award.

What does it taste like? Legendary! And: rich-honey and nutty sweetness, cinnamon spiciness and vanilla.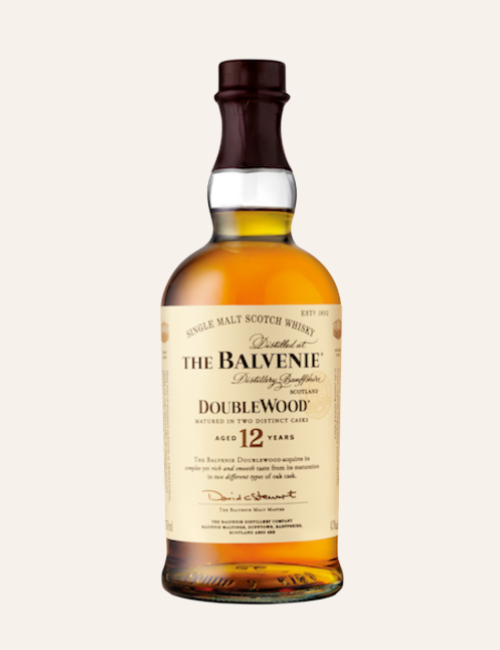 Bushmills 2012 Burgundy Cask
The crescendo in our Heritage Cask series, our Bushmills 2012 Burgundy Cask is an example of cask finishing perfection.

Each whiskey in our world-exclusive Heritage Cask has been finished in rare, heritage wine casks seldom used in whiskey maturation: Marsala, Banyuls and now Burgundy.

The trilogy kicked off in 2020 with the world-exclusive 2006 Vintage Marsala Cask. Marsala is a fortified wine made near the town of the same name in Sicily, Italy.

Then came last year's Bushmills Causeway Collection 2011 Vintage Banyuls Cask.  Made by multi-award-winning Master Blender Helen Mulholland, it was distilled in 2011 and initially matured in Oloroso Sherry and Bourbon casks, before a final maturation in fresh Banyuls dessert wine casks, AKA 'French Port'.

Our 2012 Burgundy Cask was distilled in 2012 and matured in Bushmills' trademark Oloroso Sherry and Bourbon casks then spent three-and-a-half luxurious years maturing in Burgundy red wine casks. Not just any old Burgundy, mind you. This is Burgundy from a Domaine dating back to the 1400s. It's incredible, Bushmills have been around since 1608 and they have access to casks that very few distilleries can get their hands on.

What does it taste like? A symphony in a glass! And: ripe red apples, fresh raspberry sweetness, strawberry jam and rocky road.

As a rule of thumb:

White wine casks: impart flavours like orchard fruits (apple, pear, peach) and lovely French oak spices (chardonnay casks)
Red wine casks: impart berries, blood plums and rich fruits with more depth and bigger flavours
Glenmorangie Barrel Select Release Cognac Cask Finish 13 Year Old
You won't find too many Cognac cask finishes in the whisky wild. Cognac is brandy from the French region of the same name. Made from grapes and barrel-aged, Cognac makes up less than 1% of the worldwide's spirit by volume *stores fact for future quiz nights. *

Dr. Bill's is always pushing the boundaries of cask finishing experimentation — he holds a PhD in Biochemistry. Bill's also used Malaga, Fino Sherry, Claret, Côte de Nuits and Sauternes to finish Glenmorangie's spirit. It's no wonder, Dr. Bill's also a wine lover.

What does a Cognac cask finish do to a whisky? It imparts deep richness and subtle fruitiness. Think: sultanas, liquorice, oak and caramel.

Aged in ex-Bourbon casks for eight years before a four-year finish in France's famous spirit, the Glenmorangie Cognac Cask Finish is a tour de force from one of the other pioneers in experimental cask finishing, Dr. Bill Lumsden.

What does it taste like? Christmas Eve in a glass! And: cinnamon, baked apples, plums, orange oil and caramelised fruits.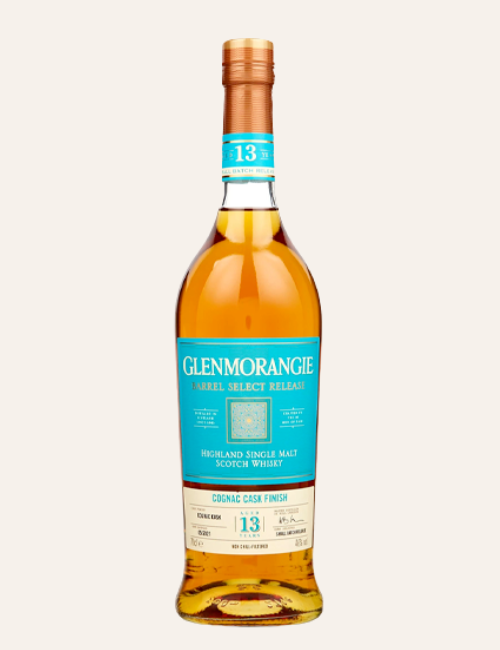 Lagavulin Offerman Edition Guinness Cask Finish
The long-awaited second collaboration between Lagavulin and Nick Offerman — a global first — a cult classic whisky finished in an Irish beer institution. Take our money.

Cult legends Lagavulin and Irish powerhouse stout Guinness teamed up to finish 11 Year old Lagavulin in ex Guinness casks. See, dreams do come true. This limited-edition whisky combines the signature Lagavulin intense peat and woodfire smoke with the creamy caramel, roasted coffee notes and dark chocolate from the Guinness casks. The result? Sweet peat in a Lagavulin bottle.

Whisky begins its life as beer. And reuniting the pair makes for a luscious union and turbo charges their similar tasting notes of malt, fruit and sweetness. Ales, pales and IPAs will inject the whisky with juicy citrus notes, pine, herbs and fruits. And darker beers will give you molasses, coffee and chocolate malt.

In this case, the Guinness casks lends a real creaminess to the whisky, something not usually found in Lagavulin expressions, and it all winds down with a peaty, smoky finish.

What does it taste like? Sitting in a log cabin by an open fire after your favourite meal! And: roasted coffee, butterscotch, rich dark chocolate and woodfire smoke.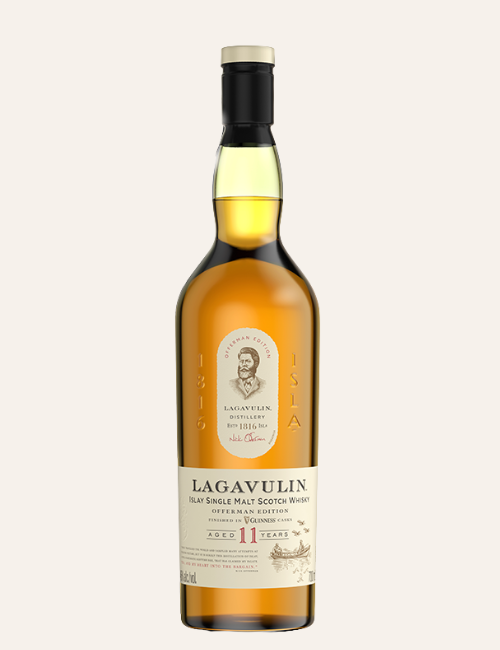 Ready to receive world exclusive whisky?