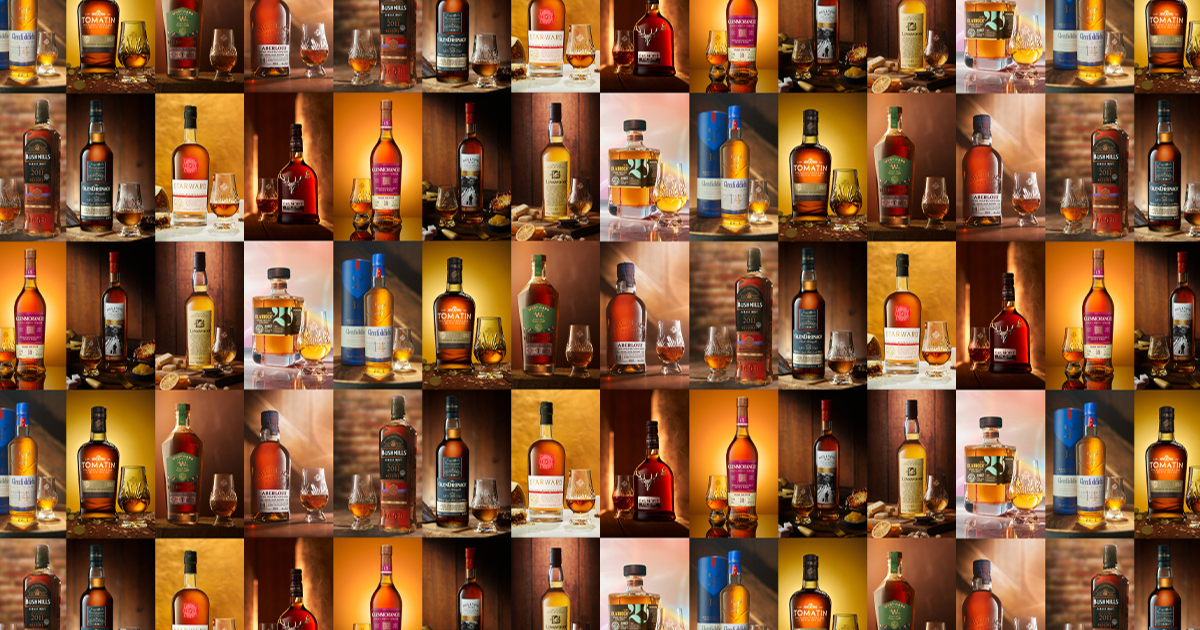 Whisky of the Year 2021
January 05, 2022
/ 3 mins
It's that time again. We've tallied your responses and the results are in. Is your favourite malt our 2021 Whisky of the Year?
Read on and find out.
Every year, we ask our Members to cast their minds and taste buds back through the last 12 months and tell us their favourite whisky.
As usual, we received an overwhelming response and a lot of love for 2021's absolute cracker of a liquid line-up.
We kicked off the year with the majestic and refined Dalmore Port Wood Reserve and waved goodbye to the year sipping on the great Aussie Christmas-in-a-bottle — our Starward Finished In Tawny Fortified Casks. And there was a whole lot of top-notch whisky hits in between.
Thanks, everyone for casting your votes and massive congratulations to the winning voter. Read on to see if it was you.
Alrighty, without and further ado, here are your top-five favourites of the year.
5. Aberlour 14 Year Old Double Cask — September
In September, our lips were graced by one of the most highly awarded whiskies in the world. And phwoar, what a whisky it was.
Off the back of picking up a swag of gold medals at the world's most influential spirits competitions, the Aberlour 14 Year Old Double Cask returned to the Club to show us just why the distillery has a cult following across the globe. The Aberlour 14 Year Old Double Cask exploded into the whisky-sphere with a Double Gold at the prestigious International Wine and Spirit Competition in 2020, sharing top spot in the blind tasting with an elite line-up of whisky titans including Glenfiddich 40, Balvenie 30 and Bunnahabhain 25 YO, all on 98 points.
Then, in 2021, it pulled off the exact same feat again!
Legendary.
"The Aberlour 14 double cask blew me away. I'm absolutely heartbroken I only got one bottle," Greg Mordue.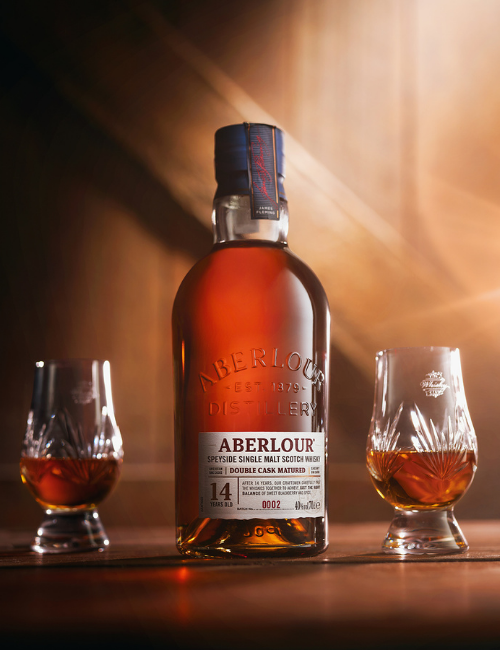 4. Bushmills 2011 Banyuls Cask — October
A legendary return from one of the Club's favourite Irish distilleries. When we released our first Bushmills edition last year, the auction sites resold it for over 20X our price tag. Yup, it's safe to say people just can't get enough of Bushmills.
Made by multi-award winning and Whisky Hall of Fame inductee Master Blender Helen Mulholland, it was distilled in 2011 and initially matured in Oloroso Sherry and Bourbon casks, before a final maturation in fresh Banyuls dessert wine casks, AKA 'French Port'.
Our Bushmills 2011 Banyuls Cask was the biggest Irish single malt to hit Australian shores EVER. And it was also the last bottle with Helen Mulholland's name on it after she wrapped her almost three-decade tenure at the world's oldest licensed whiskey distillery.
"An absolute 10/10," Ben Harrison.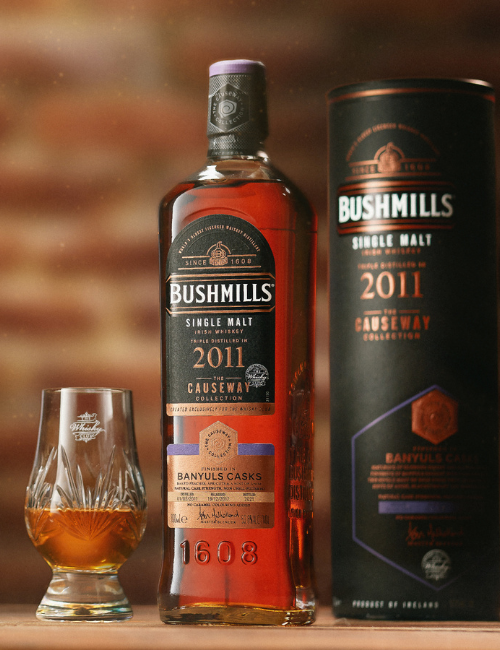 3. Glenmorangie 12 YO Malaga Cask — February
Wowsers. What a whisky. Supremely balanced and deliciously sweet and syrupy thanks to a four-year finish in extremely rare Malaga casks, the highly collectable and never-to-be-repeated Glenmorangie 12 YO Malaga Cask was one of the biggest releases in Club history.
With an astonishing heady aroma, a beautiful viscous syrupy texture and an aftertaste that just goes on forever, this decadence in a bottle was a must-have for Sherried whisky lovers made by arguably the world's best whisky maker, Dr Bill Lumsden.
Don't just take out word for it, he's been inducted to the Icons of Whisky Hall of Fame, he's a two-times International Spirits Challenge Master Blender/Distiller of the Year, and he's won the International Whisky Competition's Master Distiller of the Year more times than anyone else.
The Glenmorangie 12 YO Malaga Cask was an absolute treat.
"Beautifully balanced. Great flavour. Magnificent," Bret Butler.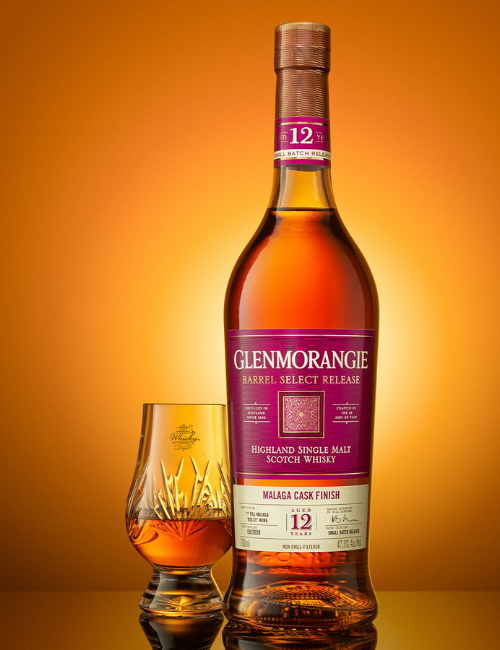 2. The GlenDronach Cask Strength Batch 10 — November
In November, our mates at GlenDronach showed us how a Sherry bomb's done. And you loved it.
As part of our ongoing partnership with The GlenDronach Distillery, we were super chuffed to bring you all the world premiere of the hugely anticipated GlenDronach Cask Strength Batch 10. in Australia. And you better believe it was exclusive to the Club.
Our Members couldn't enough of those waves and waves of decadently moist chocolate orange cake, dark cherry and honeyed sultana from this sherried perfection.
The GlenDronach Cask Strength Batch 10 had us reaching for more.
"GlenDronach was stunning. If I could buy more right now I'd take a case," Andy Cunningham.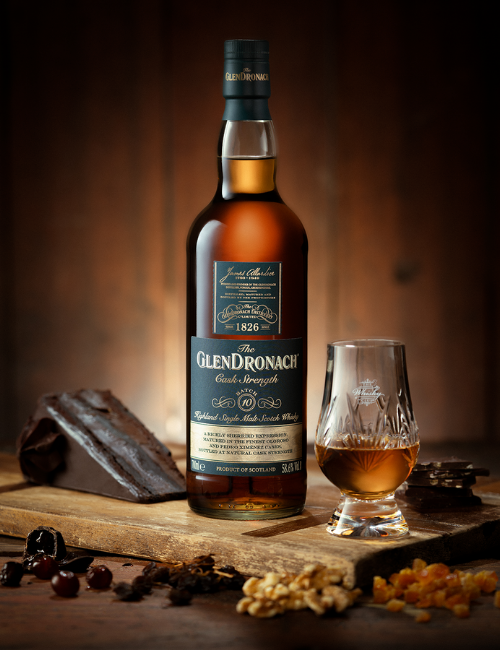 1. Westward Whiskey Single Malt Rum Cask — August
Ta da! Here it is, our 2021 Whisky of the Year, as voted by you! Our Westward Single Malt matured in Guatemalan rum casks and dripping with tangy tangerine, crunchy sugar cane and rich Banoffee pie was one sexy whiskey.
Our third collaboration with this Member-favourite craft distillery takes us on a taste adventure from the home of Westward Whiskey in Portland, Oregon to Escuintla, Guatemala, home to the all-natural cane-to-glass Casa Magdalena Rum Distillery for a single malt experience like it's never been done before.
And clearly, it hit the mark.
On a mission to make us "the best damn whiskey we've ever had," Head Distiller Miles Munroe finished Westward in fresh rum barrels for the first time ever, elevating his famously big, weighty, tropical spirit with deep layers of caramelised sugar, spice and all things nice… and bottled at a suitably naughty 62.5% ABV!
August was one month-long party with this banger from our friends at Westward. We're glad you loved it, whisky lovers.
"Lifting the cork on this bottle was like walking into your favourite ski lodge late at night to find the fire roaring and steaming pudding wafting from the kitchen. What I wouldn't give for more of this bottling," Andrew Martin.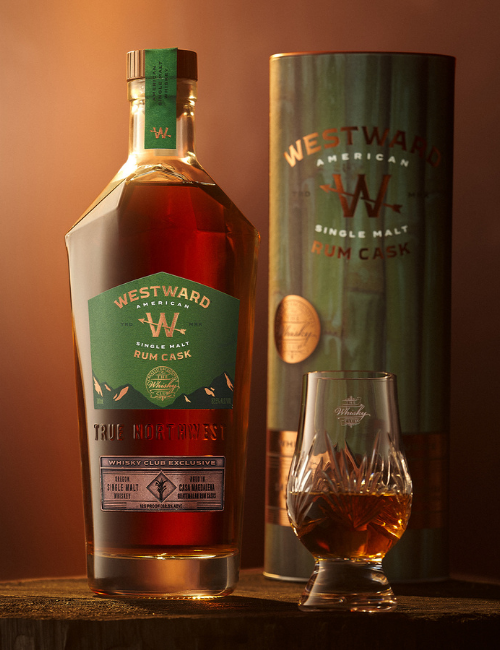 There you have it. The Club has spoken. Honourable mentions go to the Dalmore Port Wood Reserve, Bladnoch 2007 Cask Strength and our Hellyers Road Aged 16 Years Pinot Noir Finish.
What do you think? Did your favourite make the list? Let us know on Facebook.
And who's our lucky winner? Congratulations to Andrew Martin! Thanks again to everyone for casting your votes.
If you think 2021 was an amazing year in whisky, just wait until you see what we've got in store for you this year. Stay tuned for another year of amazing malts, whisky lovers.
Ready to receive world exclusive whisky?