April 2022
Jack Daniel's Single Barrel
You wanted more Jack. We got you more Jack. That's right, whiskey lovers - Jack. Is. Back. Strap yourself in for full-volume flavour; the iconic rock star of whiskey has returned to the Club for the encore we've been waiting for.
United States
Nose Pancakes covered in bacon and maple syrup. Lemon and barbecued corn, apple crumble and some polished wood takes over.
Palate Bright orange zest with pineapple and toffee apple, roast almonds and by cookie dough.
Finish Bold and sweet, dessert notes of burnt sugar and sticky date pudding with butterscotch sauce and heavy charred oak.
Food Match Pork ribs with homemade barbeque sauce followed by a toffee apple
Overview
Pure, unadulterated, and uncut... this Club exclusive Single Barrel, Barrel Strength release has been hand-picked by Master Distiller Chris Fletcher exclusively for The Whisky Club and is as close you'll get to tasting Jack Daniel's straight from the barrel. It's a full-bore celebration of big Tennessee Whiskey, straight out of the Barrel House in Lynchburg, into the bottle at a hefty 64.5% and oozing with big, bold amplified flavours.
Plucked from the top floors of the Rickhouse where the heat intensifies the flavours, this is far from your standard Jack Daniels Old No. 7 release of over 150,000,000 bottles a year.
The deep rusty colour and rich aromas only add to the exceptional, intense flavour bomb that explodes in your mouth once you take your first sip. Wafts of pancakes covered in bacon and drizzled with maple syrup rise up from the glass before lemon and apple crumble settle on the nose. Bright orange zest, pineapple and toffee kickstart the palate before mellowing out into roast almond and cookie dough gliding into a bold, sweet finish of sticky date pudding, butterscotch sauce with notes of heavy charred oak - It's a five-course feast of flavours in a glass.
With the Jack Daniel's Single Barrel, Barrel Strength program having only started in 2015, we've not long been able to able to experience this untouched whiskey from the Lynchburg Distillery. If you enjoy any sort of whiskey, you'll most certainly want to get your hands on this Jack Daniel's Single Barrel release, exclusive to the Club.
Orders for Jack Daniel's Single Barrel have now closed. Sign Up Free now to get your hands on our upcoming releases.
THE SPECS
Maturation: Virgin American oak
Ready to enjoy a world-class whisky collection?
Your free Club Membership gives access to exclusive single malt from Scotland, Australia and the world's best distilleries. Enjoy the unrivalled buying power of Australia's biggest whisky club.
Jack Daniel Distillery's History
The youngest of ten children to Calaway and Lucinda Daniel, no-one knows for sure exactly when Jasper Newton "Jack" Daniel was born. His tombstone says 1850, but his mother died before then, so the truth remains a mystery. His father soon remarried and had another three children; however, Jack and his stepmother did not get along well, and following his father's death during the Civil War, Jack ran away from home.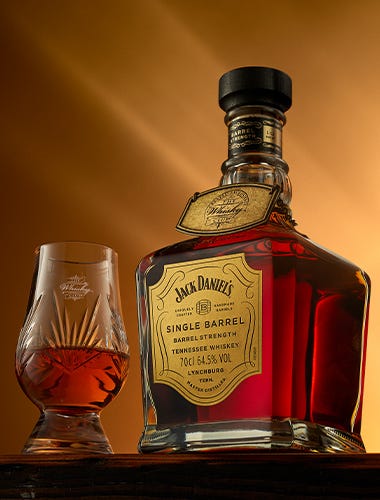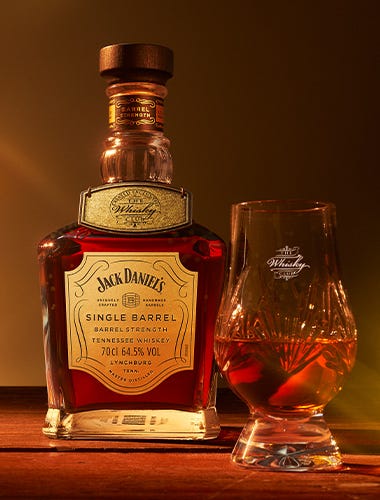 Distillery Facts
Origin: 133 Lynchburg Hwy, Lynchburg, TN 37352, USA
Water Source: Cave Spring Hollow
Washbacks: 64 x 150,000L, wooden
Capacity: 118,000,000 litres per annum
Stop scrolling. Start dramming.