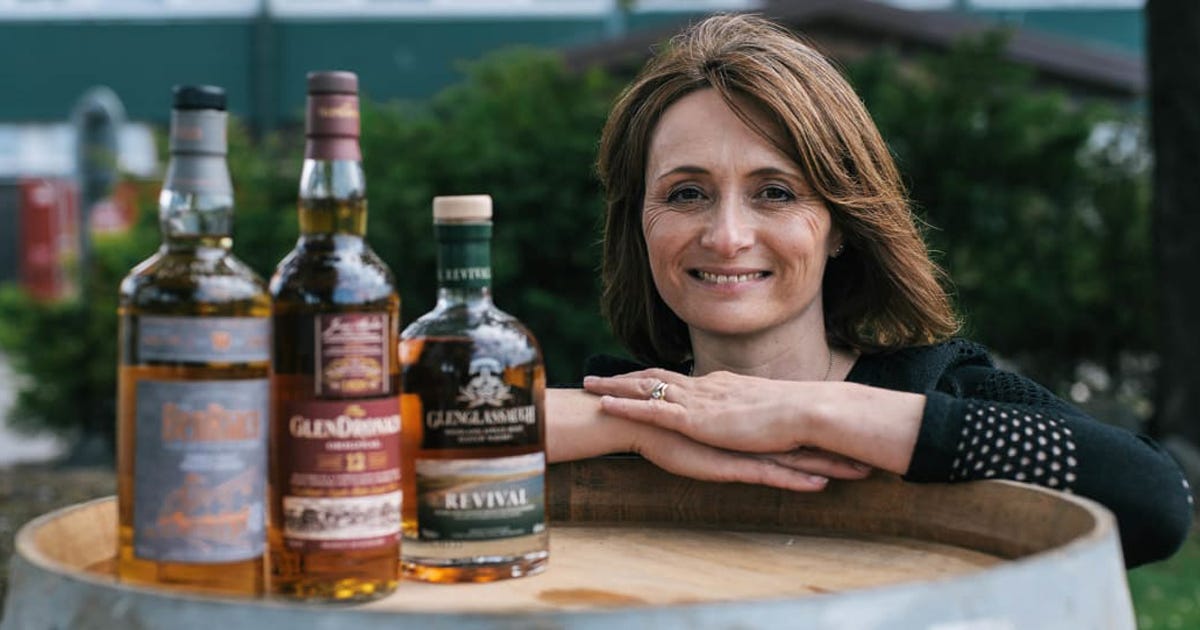 A dram (or two…) with GlenDronach's whisky queen
January 03, 2019
/ 3 minutes
Getting paid to taste your way through GlenDronach casks? Tough job but someone's got to do it, right? That very talented someone happens to be Dr Rachel Barrie (Hon. DSc.)
Over the past 27 years she's mastered her skills at Glenmorangie, Ardbeg and Bowmore before taking over from Billy Walker at The BenRiach Distillery Company last year as the custodian of three of the world's best loved distilleries.
Continuing on from our Women in Whisky investigation where we give you the lowdown on the funniest tales and inspiring wisdom in whisky, we caught up with our final female luminary in the series, Master Blender at GlenDronach, Benriach and Glenglassaugh, to talk great malt, bulbous noses and and awesome whisky memories.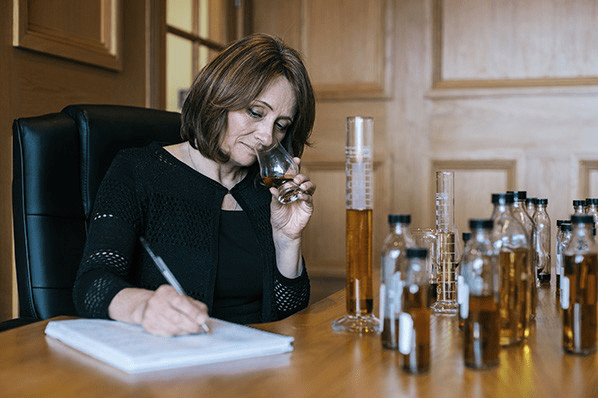 It's a tough job, but someone has to do it, right?
TWC: What got you into the world of whisky?
RB: After graduating in 1991, I stumbled across a job at the university careers service for a Research Scientist at the Scotch Whisky Research Institute. This was the start of my journey working in the world of whisky. On developing a passion for wood maturation and distillery flavour research, I quickly moved into whisky-making, becoming a Scotch Whisky Master Blender in 2003.
TWC: Looking back, what's the worst or funniest comment you've ever received regarding drinking whisky as a woman?
RB: Always funny! Fifteen years ago, I recall hilarious comments such as "You don't have a bulbous nose and red face like the typical Master Blender!" I always think of Comic Relief/Red Nose Day here in the UK! Stereotypes amuse me.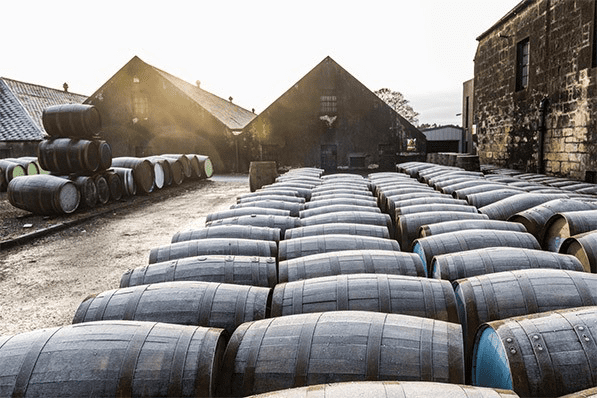 A frosty morning at BenRiach Distillery
TWC: What was it like first starting out in a career that's stereotypically the preserve of men?
RB: Always full of opportunities and challenges. I've never been shackled by stereotypes.
TWC: What's your proudest career moment? Was it your honorary doctorate, or something else?
RB: Receiving the honorary doctorate was certainly one of my proudest moments; a tremendous privilege to be recognised for my contribution to the Scotch whisky industry. However, I live in the present and am most proud of the whisky I'm making today.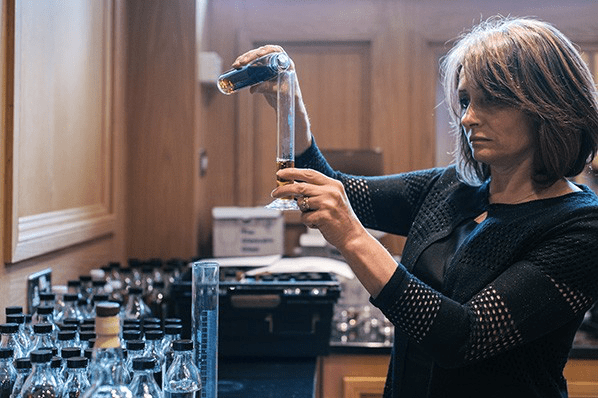 Art or science? How about a bit of both.
TWC: What advice do you have for women and men over here in Australia who are looking to join the trade today?
RB: Enjoy every moment and have no fear! Have confidence and courage from the start. Seek out opportunity and grasp it with both hands. Visit distilleries – a great place to learn, meet friendly people, make contacts and enrich your life. There are no barriers to your happiness and success. Begin the journey on-line, at a distillery, masterclass or festival, anywhere at all. The world is your oyster, and if you seek to be part of it, there are opportunities for all.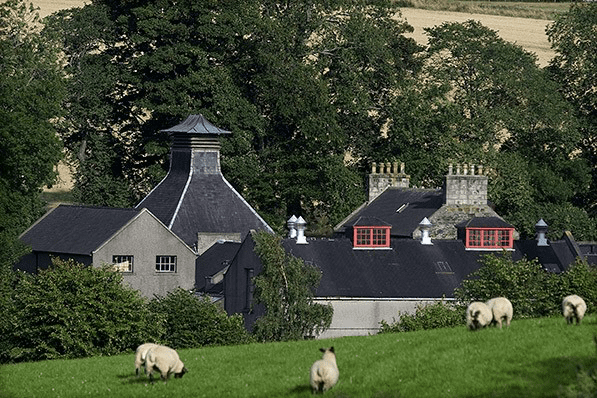 The picturesque Glendronach Distillery
TWC: What advice do you have for brand managers trying to tap into a female market? Dos and Don'ts?
RB: Do think of individuality and diversity. Do rise above demographics. Do celebrate the wonders of each distillery and let the individuality of each whisky shine! And DON'T think of stereotypes.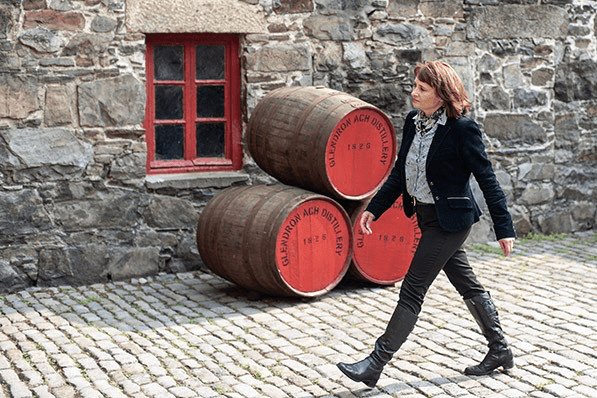 TWC: What's your favourite whisky memory?
RB: My favourite memories are the ones I'm creating today.
TWC: What do you most look forward to for the future of Scotch whisky?
RB: Growth. Enrichment. Celebrating individuality of character and diversity of style. Being part of a world waking up to the wonders and richness of malt!
TWC: We'll drink to that!

You can join us in toasting Rachel's success and the future of whisky later in the year when we'll be sampling some of her finest work created exclusively for the Club… stay tuned, and if you've not yet joined Australia's biggest community of whisky lovers, now is absolutely the time!
Ready to receive world exclusive whisky?