We reckon Balcones Montilla goes perfectly with a few slices of chorizo. Have you found something it pairs well with? Let us know, and we'd love to see your pictures.
Post them on our Facebook page, or use #whiskydeliveryday and #thewhiskyclubau on Instagram and Twitter to share the whisky love with your fellow Clubbers.
And be sure to save a dram or two for the big night on Wednesday 28 June at 8 pm AEST, when Balcones' Director of Spirits Gabriel RiCharde and Marketing Manager Alexander Elrod will be beaming into your loungeroom live from Texas with a guided tasting and a top-notch night of whisky banter. Jump in and ask a question or sit and sip on the sidelines — just don't miss out on the whisky action. As usual, prizes will be won just by tuning in.
RSVP now to our Balcones Live Stream and we'll send you a reminder before it begins. We look forward to seeing you there!
Free whisky?!
How do I refer a friend?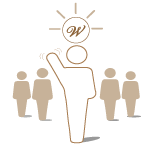 Round up your friends
Refer your mates using the handy referral gadgets in your Club account (you have to be a Member, join now if you're not yet)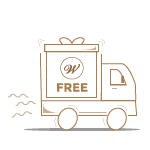 Free whisky for EVERYONE!
They get a free welcome drink and you get a free thank you drink! How good's that?!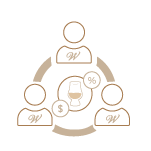 The More, the Merrier
No limit on referals, keep spreading the word and we'll keep pouring the whisky!
... and still counting
Yep, we've given away thousands of bottles to our awesome Members for spreading the word!