Trusted by over 30,000 whisky lovers, this is the ultimate whisky experience.
A gift subscription to The Whisky Club is a one-way ticket to whisky heaven. Incredible whiskies, tailor-made by the world's greatest whisky makers and full access to world-class Member perks with Australia's biggest community of whisky lovers.
Make someone very happy today, gift a Club subscription now.
HOW DOES A GIFT SUBSCRIPTION WORK?
It's simple.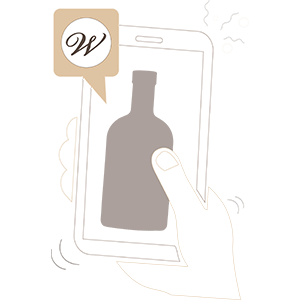 Choose a gift subscription for the lucky drammer (n. one that drinks whisky).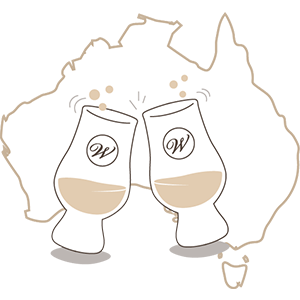 They enter whisky heaven and wait for #WhiskyDeliveryDay while enjoying our excellent Member perks.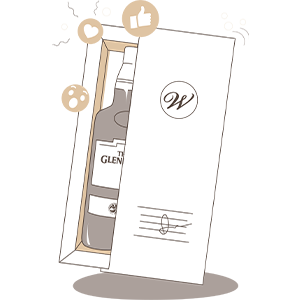 It's whisky time! Incredible single malt whisky tailor-made by the world's greatest whisky makers.
A phenomenal service with masterfully chosen single malts. The Club is a must for all whisky lovers.
- Kevin Wiegand, Member since 2014
Gift Subscriptions
Select a Subscription below and follow the easy steps to checkout.
Less, more or something in between?
Enter your own amount
Enjoy UMATCHED MEMBER PERKS
We do whisky right
Our Members enjoy exclusive access to good times with discounted whisky at Australia's top whisky bars, regular whisky-dream-holiday giveaways to Scotland's and the world's distilleries, special pricing on the best whisky events and experiences around Australia and of course some of the best whisky money can buy, made specially for the Club!
Treat the whisky lover in your life to Club Subscription today to unlock a world of whisky fun.
Step into whisky heaven
TENS OF '000S OF MEMBERS LOVE US
Hear it from Australia's biggest whisky community

REBECCA MYERS
Fantastic whisky. Great quality. Wonderful customer service. Regular competitions with awesome prizes. Also the ability to opt out each month if necessary or add more to your order!"Member since 2019

LEE BIDDULPH
"The ability to access and taste some of the most amazing and exclusive whisky at an affordable price is more than enough reason to recommend it but to top it off with some fantastic events and bars is just brilliant!! My cabinet has NEVER looked so good!"Member since 2018

RAYMOND PRATT
"This is the best way to enjoy premium Whisky (and the occasional Whiskey). Straight forward, no gimmicks, no tricks just get what you pay for. Keep up the good work Bertie and team."Member since 2016

RICHARD BROWN
"I joined because I was tired of the supermarket selection of whiskies and I found my new 'home'. The selection and choices are fantastic and price point is very good for quality whisky."Member since 2016

FIVE STAR AVERAGE RATING
Click here to see what the rest of Australia's biggest whisky community loves about the Club!

JONATHON WEAVER
"I have continually been delighted by the team at The Whisky Club. The offerings each month have been excellent. Such a great introduction in to the world of whisky. You simply cannot lose!"Member since 2018
Stop scrolling. Start dramming.
YOU'VE GOT QUESTIONS
We've got answers
Still not sure how Gift Membership works? No problem, we're here to help. To get you started, here are some of the questions we get asked a bit...
Nothing but great whisky
How do I buy a Gift Membership?
1. Press the "Gift Now" button above.
2. Choose a One, Three, or Six Month Membership. Alternatively, you can enter any dollar amount that you wish to gift. This will generate a Gift Card to add the amount gifted as store credit to a new or existing Membership.
3. Select if you would like the Gift Card to be sent to you to give to the receiver personally, or if you would like it emailed directly to them.
4. Enter all details, including payment details, and you're done.
5. Look out for your receipt email, and the Gift Card email if you selected to receive it yourself.
6. See full Terms and Conditions here.
I've received a Gift Membership. What do I do now?
So you've received a Gift Membership… lucky you! Wondering what to do now? Read on.
1. If you're already a Member, first make sure you're logged in.
2. Press the "Redeem" button above.
3. Enter your Gift Card code and fill out your details.
4. If the value of your gift is over $150, there's no need to enter a Payment Method. If it's less than $150, you will need to enter a Payment Method as the amount gifted may not cover the delivered cost of a Whisky of the Month. If you're an existing Member, we'll already have your Payment Method on file.
5. The value of your Gift Certificate will be applied as credit on your account to be used any way you like – you can simply get one bottle per month for as long as the credit will cover, or you can spend the lot in one hit with Double Ups and Add-Ins, it's really up to you. Once your available credit falls below $150 your Whisky of the Month order may cease, depending on the price of the whisky and remaining credit balance. Any unused credit will remain in your account for three years and can be used for any purchase, but you'll need to add a Payment Method to cover the balance.
6. Once a Payment Method has been added to your account, your Membership will continue, and you'll be charged monthly for the Whisky of the Month unless you Opt Out for any month, or the Membership is cancelled. Membership can be cancelled at any time.
So, how does the Club work?
1. Full details of the Whisky of the Month are published on the website by the first Friday of the month, but you can grab a little sneak peek in advance if you follow us on Facebook and Instagram.
2. We send our Whisky of the Month email on the first Friday of every month and you can Double Up, Opt Out or order the special monthly Add-In over the three days between then and midnight (Sydney time) that Sunday by logging into your account and adjusting the settings.
3. Any shipping address changes must be made by midnight Sunday via the "Address Book" tab in your account.
4. Orders are processed on the Monday (unless you've opted out as described above) and you'll receive a receipt via email showing the credit used.
5. Once your order has shipped, you will receive an email with your tracking details and you can track progress live in your account.
6. Sydney and Melbourne metro deliveries should arrive two working days after receipt of your tracking number, and if like us, you live a bit further away like Tassie or Perth it's more likely to be five working days. Please note lockdowns and restrictions due to COVID-19 may cause longer delivery times.
7. See full Terms and Conditions here.
I'm already a Member of the Club. Can I purchase a Gift Membership for a friend?
I'm not a Member of the Club. Can I purchase a Gift Membership for a friend?
Can I purchase a Gift Membership for someone who's already a Club Member?
Yes, you can. The gift will be added as credit to their existing account.
If the whisky ranges from $110 to $135 plus $15 post, why is the Gift Membership $150 a month?
The Whisky of the Month is never more than $150 for one bottle delivered, but sometimes it's as low as $125 delivered.
By paying $150 for each month of the Gift Membership, the gift receiver will have enough credit on their account to buy the Whisky of the Month for one, three or six months, as selected. Any unused credit will remain on their Membership for use towards future purchases but will require the balance to be paid by them at the time.
How long do you have to use any unused credit?
Plenty of time! Gift Credit expires after three years.
What happens once the Gift Membership runs out?
Once the balance of the Gift Credit falls below the minimum price of a Whisky of the Month, the Membership will become inactive until a Payment Method is added. Once a Payment Method is on the account, unused credit can be put towards further purchases from the store or future Whisky of the Month offers. The Membership can be closed at any time.
Can you deliver to a PO Box/Parcel Locker/Parcel Collect address?
We partner with Australia Post for our deliveries, so if they would like to use a PO Box, Parcel Locker, or Parcel Collect service at their nearest Post Office that's absolutely fine.
Will the person who gets the Gift Membership be a full Club Member and receive all the benefits that go along with it?
They sure will. They'll be able to Opt Out, Double Up, get an Add In, receive discounts on events, entries into our competitions, and will have their own Member Card to use at our Clubhouse Network.
Nothing but great whisky