How do you drink your whisky? Whether you use a tumbler, a Whisky Club Glencairn Glass or a Sauvignon Blanc glass like Jota, we'd love to see your pictures.
Post them on our Facebook page, or use #whiskydeliveryday and #thewhiskyclubau on Instagram and Twitter to share the whisky love with your fellow Clubbers.
Speaking of sharing, we'll be having a drink with Jota on Tuesday 16 May at 7:00 PM. The Whisky Hall of Famer will join us live from the distillery's lab at the foothills of Mt Fuji to tell us all about this best-in-class Fuji Japanese Single Blended Whisky you're holding. You can Jump in and ask him a question, or just sit back and enjoy the banter.
RSVP now to our Fuji Live Stream and we'll send you a reminder before it begins. We'll also be announcing the winners of our ultimate Fuji whisky packs worth $1,825 each.
You don't want to miss it, because you're in the draw to win. Check out the details here along with other amazing Member giveaways.
Free whisky?!
How do I refer a friend?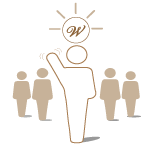 Round up your friends
Refer your mates using the handy referral gadgets in your Club account (you have to be a Member, join now if you're not yet)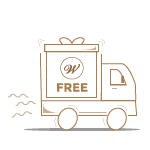 Free whisky for EVERYONE!
They get a free welcome drink and you get a free thank you drink! How good's that?!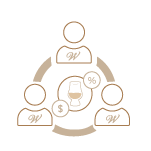 The More, the Merrier
No limit on referals, keep spreading the word and we'll keep pouring the whisky!
... and still counting
Yep, we've given away thousands of bottles to our awesome Members for spreading the word!