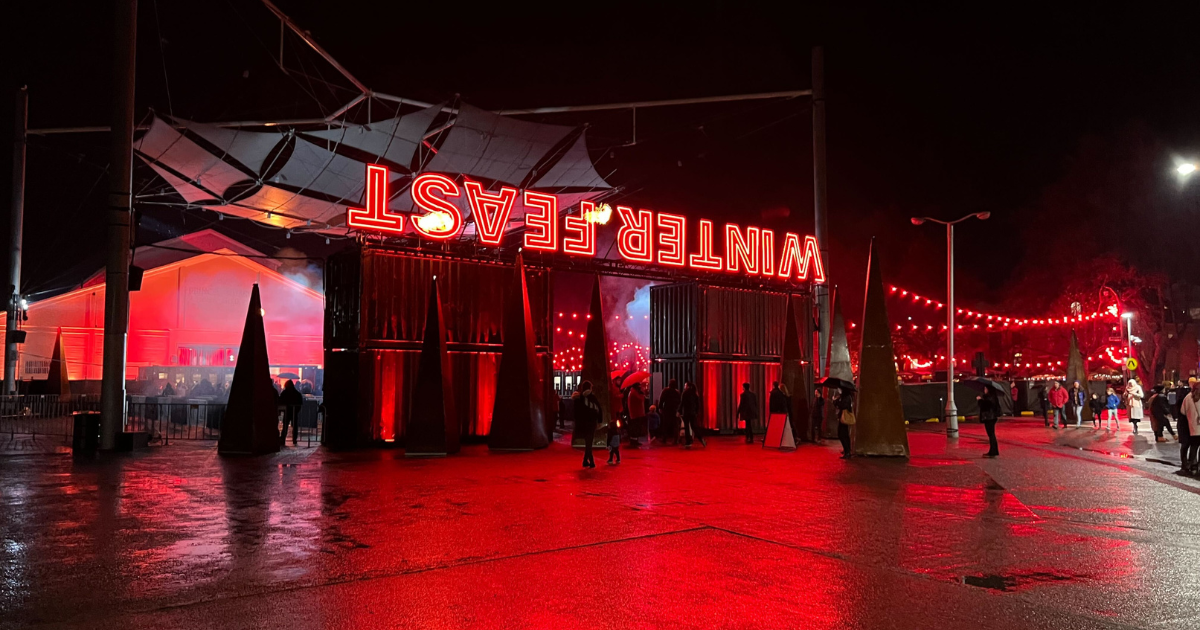 Dark Mofo's Special Releases 2022
The whisky Isle's legendary winter festival Dark Mofo 2022 has kicked off. And one of the festival's most beloved and enduring events, the Winter Feast, swung open its doors this week to welcome thousands of revellers to lap up the very best Tassie, food, beer, wine and of course — spirits.
We rugged up and braved the cold to check out some of the special release whiskies and spirits of the Winter Feast. So, if you're in Hobart for the festivities, make sure you check these out.
Hobart whisky — Winter Feast 2022: Smoky Bacon Maple Syrup Cask
"I want to bathe in that," Seamus Carroll. Smoky Bacon Syrup Cask. Wowsers. Hobart Whisky has taken things to a whole new decadent level. The team left a finishing cask in Boks Bacon smokehouse for a week to let it infuse with sweet bacon smoke. Then they filled the cask with natural maple syrup before finishing ex-bourbon mature single malt whisky for several months.
Brace yourself for barbecued pineapple, vanilla toffee, grilled bacon and burnt sugar.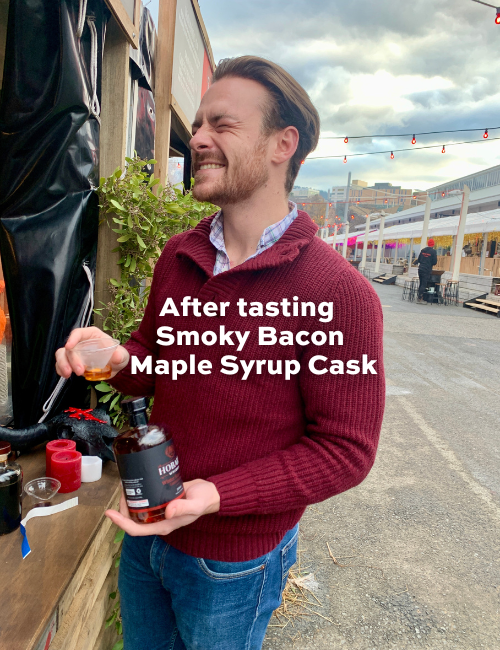 Killara Distillery
Make sure you try this whisky deliciousness. Matured in a 100 litre ex-tawny cask then finished in an Aussie rum cask for four weeks, this is an absolute feast packed with milk chocolate Tim Tams and Malt Teasers. You'll need to be quick if you want to get your hands on a bottle because only 80 will be released to the public.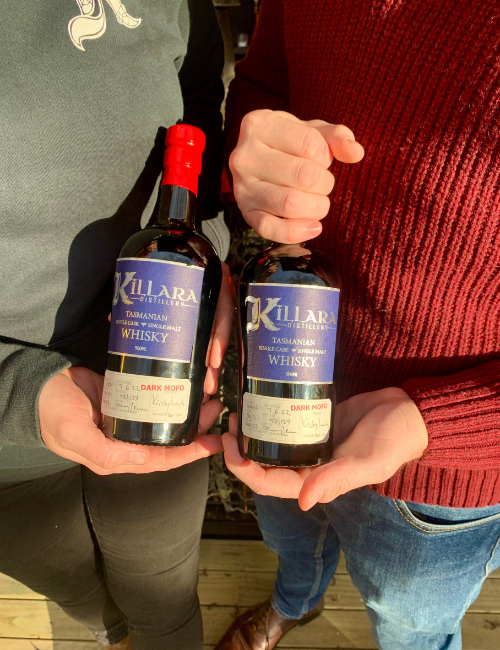 Lawrenny Estate Distillery
Lawrenny Distillery has just launched Descension, made using Tassie barley and water from the local River Derwent. It's the sister release to their award-winning Ascension Tasmanian Single Malt Whisky. Stop in, say g'day and give it a try.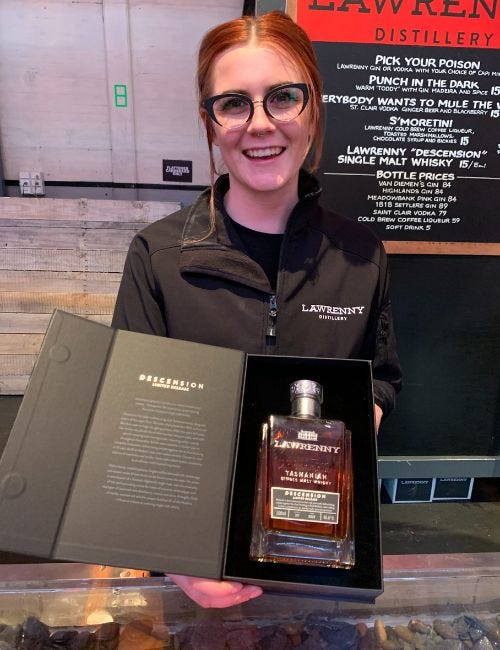 Callington Mill Distillery
This is pretty spesh. Callington Mill has released Dark Secret. Head distiller Blair Whitehead chose hand-picked this cask especially for the festival. The single malt matured in a cask from the Triangle of Jerez in Spain and was then recoopered for Callington Mill. They've even bought the cask along to the festival for you to enjoy a dram, and it's a Sherry lover's dream. Expect notes of rich ripe fruits with chewy dark toffee, mocha and dark chocolate. Do yourself a favour and go and check this out.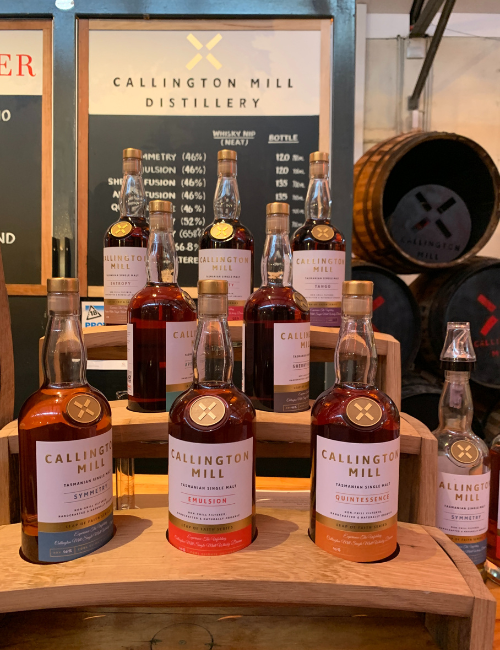 Spirit Thief Distilling Co.
Spirit Thief Distilling co. will be pouring sneak peeks of their Future Black, Director's Cut. Coming in at 60% ABV, this malt is sure to warm you up. Buckle up for gorgeous notes of toasted oak, sweet red grapes, bright citrus and long-lasting caramel and toffee apple. Go and taste it.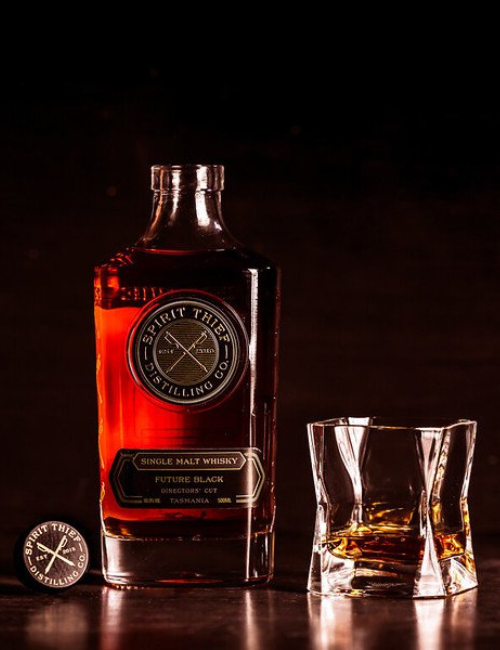 HARTSHORN DISTILLERY (SATURNALIA)
The Sheep Whey distillery has released a red rendition of the one and only world's best vodka and red gin exclusively for the festival. Ewe need to check it out, it's whey cool.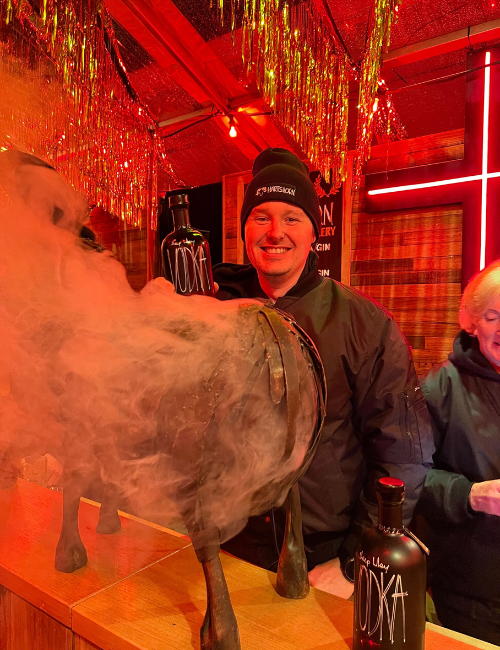 Sullivans Cove Winter Feast 2022
In the spirit of the festival, Sullivans Cove took 'blind tasting' to a whole new level complete with blindfolds and earmuffs underground in the Tasmanian Museum and Art Gallery's cellar — once used for storing whisky casks and tobacco. The team also unveiled this beauty — the Sullivans Cove Winter Feast 2022 limited to the Tasting Experience with just 111 bottles available.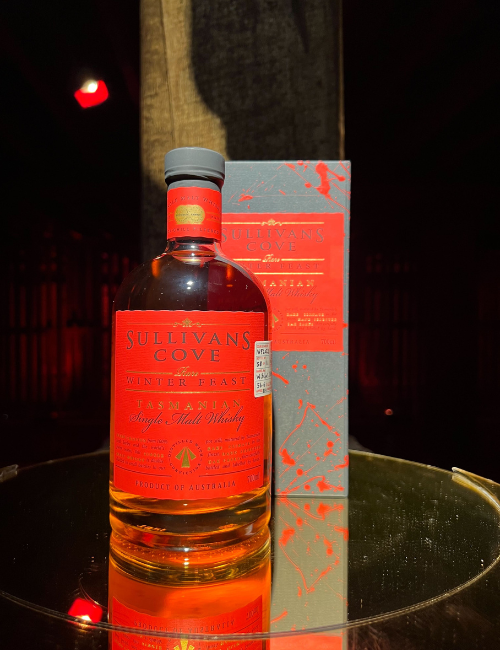 There're plenty more awesome releases to celebrate the festival. Check out the full list of stall holders here. And If you can, go and get amongst the action!
Ready to receive world exclusive whisky?