Eight Island Whiskies Every Scotch Lover Should Own
April 06, 2018
/ 4 minutes
Scotland's remote islands are well known for their beautiful, rugged and often unforgiving terrain, and terrible weather. They make some great whisky however, which undoubtedly makes the weather far more tolerable.
Technically a part of the Highlands region, the Islands include all of Scotland's whisky producing islands, bar Islay, which as we all know is a region and a beast unto itself. The Islands range from the Isle of Arran off the south-west of Scotland, up the west coast to include Jura, Mull, Skye and the Isle of Lewis and round to the Orkney Islands north of the mainland.
Vastly different in style and terrain, the Islands have only their distinction in common. Arran is loved for its exquisitely bold, fruity and creamy drams, while Mull typically exhibits salty, buttery, fruitcake notes and is home to deliciously smoky Ledaig. Jura is consistently sessionable, Skye gives us the majestic Talisker, Orkney doubles up with the distinctive richly layered Highland Park and tropical Scapa…and the Isle of Lewis? Time will tell as the newest addition to the Islands gets bottling underway.
Tempted to do some further research (or should we call it 'sipsearch'? To get you going, here's our list of the eight Island whiskies that every Scotch whisky lover should own.
8. Tobermory 15 Year Old – Isle of Mull
7. Abhainn Dearg Single Malt – Isle of Lewis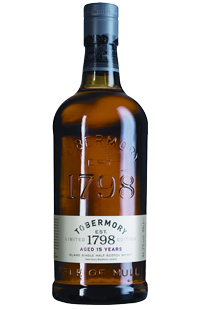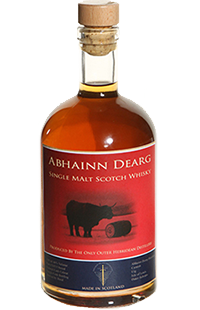 From the 220 year old Tobermory Distillery, the 15 Year Old is a highly sought after classic matured in Gonzalez Byass Oloroso sherry casks. Big on raisins, fruitcake and salty, melted butter, this as good as it gets.
Located at the mouth of the pristine Abhainn Dearg river, from which it sources its water, the Isle of Lewis's brand new Abhainn Dearg Distillery produces a single cask single malt that's hand bottled at 46% and is made from locally grown barley. Keep an eye out for their 10 Year Old launching later this year.
6. Highland Park 18 Year Old Viking Pride – Orkney Islands
5. Jura 16 Year Old Duriachs' Own – Isle of Jura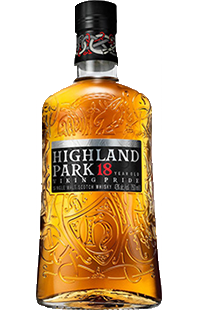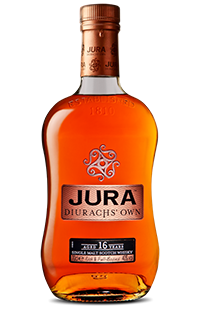 Aromatic peat from the Hobbister Moor, hand turned floor maltings and European oak Sherry casks, the temperate island climate of Orkney and 18 long years of maturation combine to produce Highland Park's signature dram that's twice been named Best Spirit in the World.
Our Whisky of the Month from December 2015, the Jura Duriachs' Own is so named because it's the islanders' whisky of choice, and Jura's flagship expression. Aged a minimum 14 years in American oak casks before spending 2 years in ex-Amoroso Olorosso sherry casks, it's rich, full-bodied, and highly sought after.
4. Scapa Skiren – Orkney Islands
3. Talisker 25 Year Old – Isle of Skye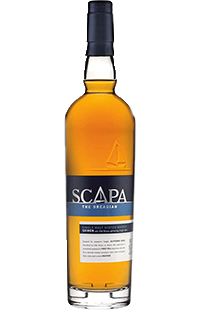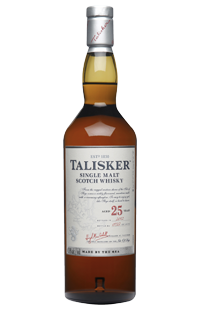 Another whisky from the Orkneys, yet decidedly tropical in flavour. Scapa Skiren is super smooth, and packed with honey, pineapple and citrus. A team of five artisans and a Master Distiller work one of the last remaining manually operated distilleries around the clock producing this creamy goodness.
The oldest working distillery on the Isle of Skye, Talisker is very much a product of its rugged location by the sea. Smoky and rich, with a warm gold colour, their 25 Year Old brings salty sea air together with peppery spices, berries, and a deliciously lingering finish.
2. Ledaig 18 Year Old – Isle of Mull
1. 2008 Arran Moscatel Cask – Isle of Arran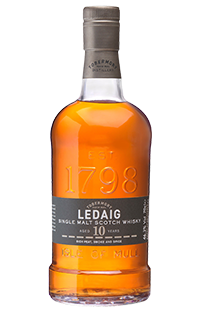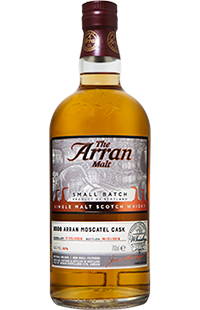 Tobermory Distillery on the island of Mull is one of the oldest commercial distilleries in Scotland. Ledaig is their smoky malt, and the sherried 18 Year Old is rich and fruity with notes of orange peel, coffee, sea salt and white pepper. The long smoky finish packs more than a hint of liquorice.
Founded in 1995 near Lochranza on the north of the island, The Isle of Arran Distillery is one of the few independent distilleries still operating in Scotland. With smells of the bakery, fairy floss and freshly pressed cider apples followed by orange skins, this very special whisky finishes with a sweetness that fades to light spice and milk chocolate. We're thrilled to present the first ever batch of 100% moscatel cask matured Arran single malt whisky, created exclusively for The Whisky Club from nine specially selected sister casks, all distilled on the same day in May 2008. Join free now to get your hands on a bottle while stocks last.
Ready to receive world exclusive whisky?