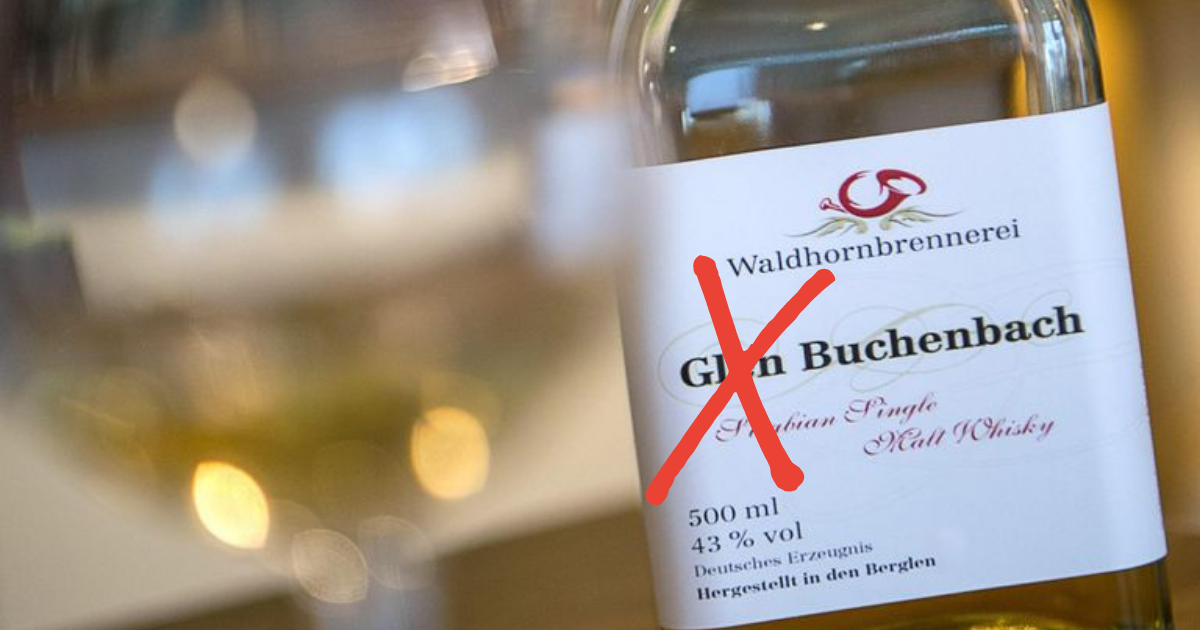 European Court Rules 'Glen' Can't Be Used On Whisky Bottles That Aren't From Scotland
February 15, 2022
/ 2 mins
A nine-year whisky legal case has come to a head with a European court ruling that the word 'Glen' can't be used on a whisky label if the whisky isn't from Scotland. The Scotch Whisky Association has won its battle with German distillery Waldhornbrennerei over the use of the word 'Glen' on the label of its single malt whisky,
German distillery Waldhornbrennerei has been ordered not to use the word 'Glen' on the label of its single malt whisky Glen Buchenbach.
The Scotch Whisky Association, Scotland's trade body representing Scotch, claimed the distillery's label Glen Buchenbach implied that the whisky came from Scotland and would mislead consumers.
The SWA also said that only Scottish whiskies should be allowed to bear that geographical distinction. Alan Park, Alan Park, the SWA's director of legal affairs, told the UK media The Times that "This is vital to protecting Scotland's national drink and is a deterrent to those who seek to take advantage of the quality reputation of Scotch whisky and potentially mislead consumers."
Jürgen Klotz, a representative of the German distillery, said "We do not have any indication on our labels that our whisky could be a Scotch. It is a shame for an organization like the SWA to point out one word and to fix the fame of Scotch whisky to this word."
In an interview with The Herald back in 2018, the distillery said it named its whisky after the Buchenbachtal, which is a reference to the Black Forest while 'Tal' is the German word for Valley. The label also reads 'Swabian Single-Malt Whisky.'
The battle began in 2013 when the case was sent to the European Court of Justice. But the German distillery has used its last appeal and now must change the label on its Glen Buchenbach whisky and lose the 'Glen' from all its branding.
Don't mess with the Scots and their whisky.
Ready to receive world exclusive whisky?