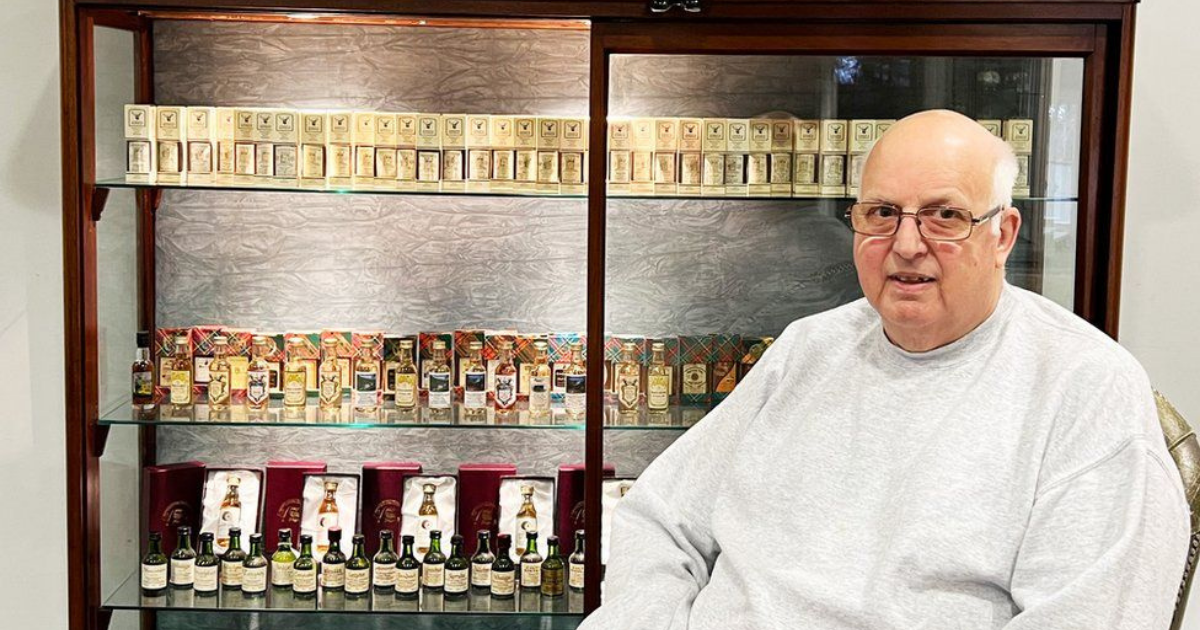 Man Who Doesn't Like Whisky Grows $64000 Whisky Collection
November 08, 2021
/ 2 mins
Yes, you read that right. A man in the UK has grown a 4,00-strong miniature whisky collection worth £35,000 ($63829.95).
Brian Marshall from Kettering, Northamptonshire began his collection in the late 1980s despite finding our beloved spirit 'horrible.'
Marshall's collection includes mostly Scottish miniatures, but he's also got bottles from America, Iraq, Uruguay and Australia. There's also a bottle of Macallan 1961 commemorating Private Eye magazine's 35th anniversary estimated at between £200 and £300 ($365 - $545).
Marshall began collecting when a colleague started collecting whisky flagon jugs gave him three mini bottles of whisky and said, 'you can start collecting those.'
Marshall recently moved in with his partner and no longer has space to house his whopping collection.
All of the bottles in Brian's collection are unopened: "I don't like whisky, it's horrible," he said.
Ok, Brian.
The collection will go under the hammer later this month.
Ready to receive world exclusive whisky?