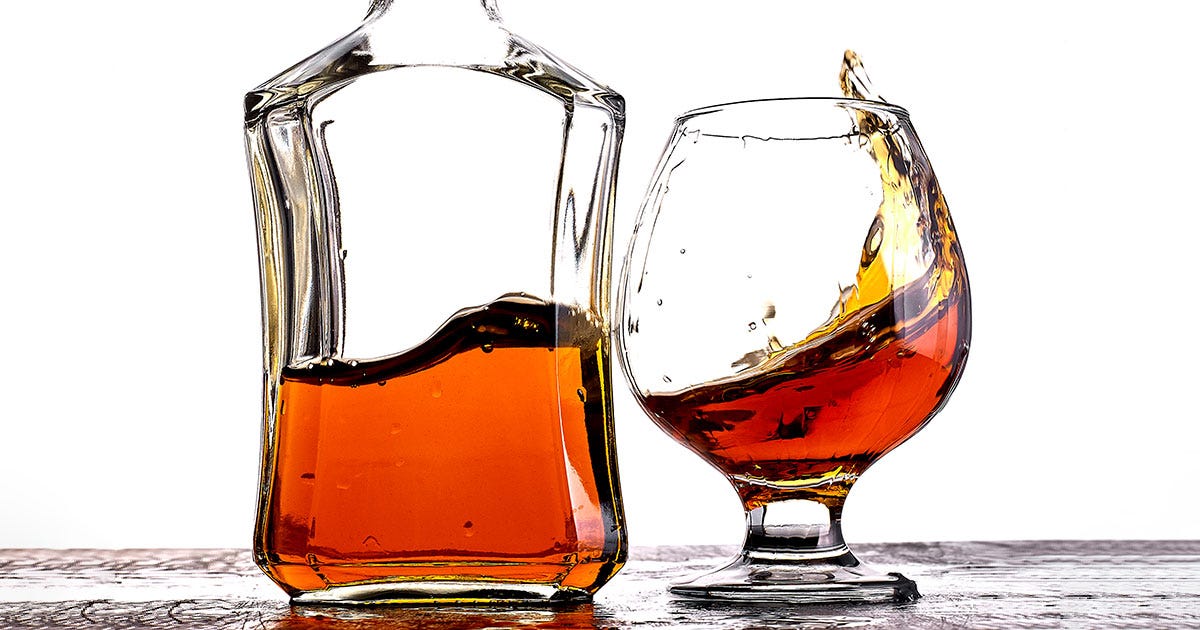 Seven Most Radical Whisky Releases of 2018 (So Far)
It's been an epic year of leftfield, remarkable malt releases so far and as we hit the halfway mark this June we take a look back at some of the most radical releases 2018's had to offer.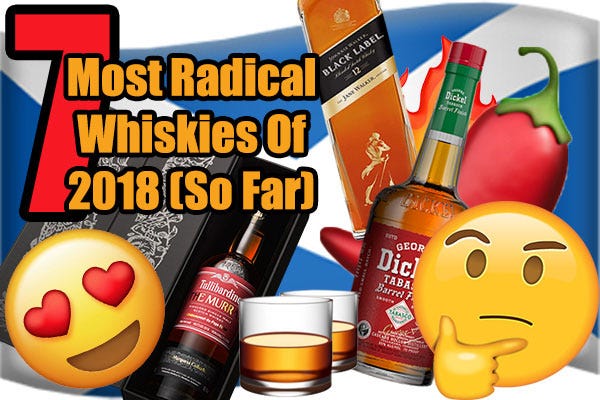 From Strongest to Sexiest, these are the drams that've shaken things up is our whisky-loving world, mostly for the better, sometimes for the worse, but never towing the line.
The Strongest Release – Black Gate Distillery 620s
One of Australia's best loved (dare we say cult?) small producers has followed on from their immensely popular 520s release, with the 620s. For this release they've used the original five twenty litre casks, plus a new one to make six. Bottled at a whopping 71.1% ABV, it's definitely a collector.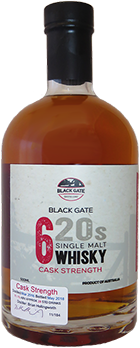 The Most Secretive Scotch – The Glenlivet Code
Inspired by Britain's great wartime codebreakers, Glenlivet's latest release comes without cask information or tasting notes, challenging drinkers to uncover the information themselves. 'This year's limited edition is a labyrinth of flavours that will test the senses of even the most discerning whisky drinker and we're excited to invite consumers worldwide to take on the challenge,' said Glenlivet's master distiller Alan Winchester. Official tasting notes will be publicly released at the end of 2018, so you can see just how good you are then.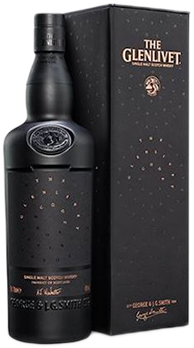 The Hottest Release – George Dickel Tabasco Brand Barrel Finish
Spice is something often found in tasting notes for whisky, but the team at George Dickel in Tennessee have taken things to a whole other level with this year's hottest release so far. Never mind the fact that it's only 35% ABV, you'll find plenty of kick in this one because not only does it spend 30 days in ex-Tabasco pepper mash barrels, they distil Tabasco Pepper Sauce down to an essence and blend that into the whisky too. Just the perfect thing to take along to a BBQ, it's a real shame it's only available in the USA for now.

Most Contentious Release – Jane Walker
When good intentions go bad… Diageo released a limited-edition version of its Johnnie Walker Black and called it Jane Walker, complete with a top-hat wearing, striding lady on the label. They wanted to use it to promote women's rights, and to that end donated $1 from each bottle sold to women's causes. This seems noble enough but when the launch coincided with International Women's Day and Women's History Month, and when Johnnie Walker's own VP Stephanie Jacoby is quoted in an interview as saying "Scotch as a category is seen as particularly intimidating to women. …[Jane Walker] is a really exciting opportunity to invite women into the brand" any sense of authenticity is just going to "keep walking" right out the door.

Most Expensive Whisky – The Macallan Valerio Adami 1926 60 Year Old
Sure, these weren't released this year, but it's hard to ignore the fact that there seems to be a new world record price paid for a bottle of The Macallan every other month lately. Dubai Airport based retailer Le Clos set a world record for the most expensive bottle of whisky ever sold when they sold two bottles of The Macallan 1926, with special limited-edition labels by Sir Peter Blake and Valerio Adami, for AU$795,000 each in April. Less than a month later, a similar pair of bottles went under the hammer at Bonhams' Fine and Rare Wine and Whisky auction in Hong Kong and absolutely smashed the Dubai record – the Blake labelled bottle going for AU$1,345,000, and just three hours later, the Adami one went for a whopping AU$1,458,000. We can fairly safely assume the new owners won't be mixing it with Coke… Fanta maybe?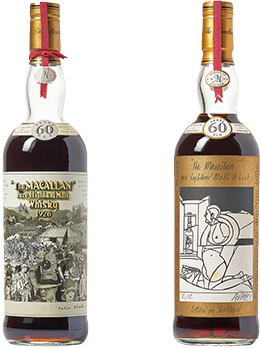 Most Royal Release – Royal Salute for Prince Harry and Meghan Markle
They called it the wedding of the century, which is a big call given there's still an awful lot of the century to go, but the wedding of Prince Harry and Meghan Markle was undeniably a big event, and as always with these things the Royal Wedding merchandise was prolific with all manner of t-shirts, flags and plates emblazoned with Union Jacks and the happy couple's faces. But what caught our attention was the 70 bottles of Royal Salute's Royal Wedding Edition, which join The Diamond Tribute and Union of the Crowns in their range of commemorative bottlings. Just as Meghan brings American heritage to the Royal family, the Royal Wedding Edition is the first time Royal Salute has used American Oak Casks. Want one? You're not likely to find one at your local – the individually numbered decanters come in at a cool AU$13,000 plus tax, and are available by special request.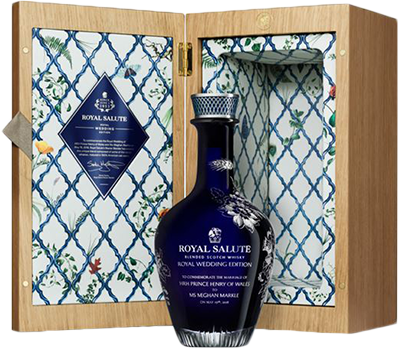 The Sexiest Release – Tullibardine The Murray Châteauneuf-du-Pape 2005
Also an equal contender for Best Sequel Release (following its predecessor last year), the first thing that hits you on pulling open the ribbon on the enticingly tactile box of this Whisky Club Exclusive is the striking ruby-russet colour of the whisky inside from its stunning French wine cask finish. It certainly doesn't get much sexier than beautiful multi-award-winning single malt finished in prestigious Châteauneuf-du-Pape barriques. Well, in whisky terms at least…
But it's only once the exquisite whisky hits your glass that you realise there's so much more to this Limited Edition Tullibardine The Murray than sexy looks and provenance. A feast for the senses, its vibrant ruby-russet hue barely prepares you for the decadent layers of juicy red fruits, warm spice and smooth mint chocolate to follow. Seriously seductive, it's our favourite dram of the year and we can't wait to share it with you. In a non-creepy way, of course. If you haven't already, join the Club free now to get your hands on a bottle of this exclusive, never-to-be-repeated release while stocks last ?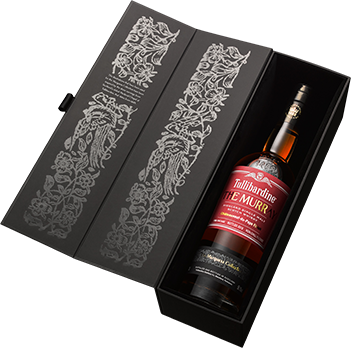 Ready to receive world exclusive whisky?