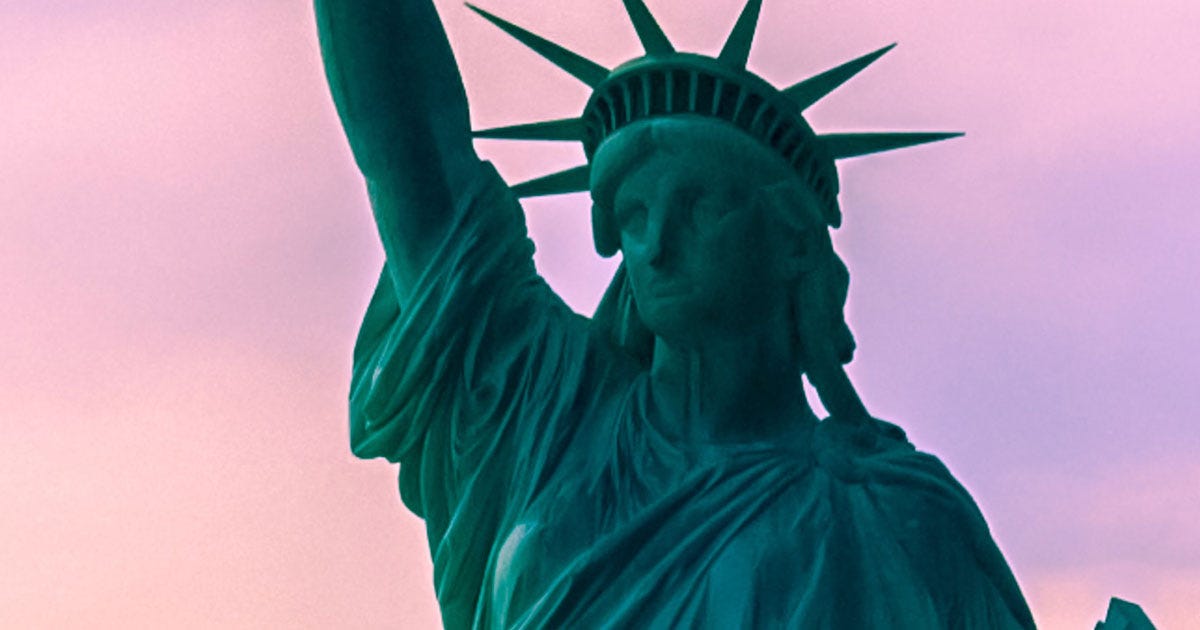 The Top Ten American Single Malts You Need To Try
September 01, 2019
/ 3 mins
Mention American Whiskey to most people, and it's completely expected that Bourbon, Rye or Tennessee Whiskey is what will spring to mind, and to be honest, you can't blame them for that. Single malt whisky has traditionally been considered by the masses to be coming from Scotland, but of course, we know there's single malt whisky coming from all over the world – Ireland, Japan, India, Taiwan, Australia, even Canada. But the States? Surely not.
Well, it looks like that's something that's about to change.
An American Revolution
That's right, the Americans have seen the light with more and more distilleries popping up Stateside either producing or planning to produce single malt whisky (OK OK… whiskey). While the US government hasn't yet set in place any legal requirements as to what an American Single Malt needs to be, these rules aren't looking to be far off, and a newly formed body, the American Single Malt Whiskey Commission, is doing what it can to establish, promote and protect the category of American Single Malt Whiskey.
Their formula is pretty simple (and predictable). American Single Malt Whiskey must be:
• Made from 100% Malted Barley
• Distilled entirely at one distillery
• Mashed, distilled and matured in the USA
• Matured in Oak Casks of a capacity not exceeding 700 litres
• Distilled to no more than 160 (U.S.) Proof (80% ABV)
• Bottled at 80 (U.S.) Proof (40% ABV) or more
We've included a full list of the American Single Malt Whiskey Commission's Member Producers at the bottom of this post, and as you can see, there's a huge number of members. 139 at the time of writing in fact. While this number seems huge, remember there are over 2000 distilleries in the USA. By comparison, there's only 128 licensed whisky distilleries in Scotland (as at 2018, according to the Scotch Whisky Association), and Australia's punching well above its weight too, with over 120 distilleries producing whisky today. So, American Single Malt Whiskey is looking like it's going to be a big thing.
So what are they doing differently?
With the wide range of alcohol being produced in America, and without the constraints of traditions of a centuries-old industry, the Americans have been known to dabble with a bit of experimentation in production and maturation methods. While most follow the traditional Scotch recipe of double copper pot still distillation followed by oak (everything from virgin oak, through wine casks and even Japanese style plum liqueur casks), a few of them, notably Westward and Westlands, have taken inspiration from their bourbon and craft beer relatives to introduce the concept of a mash-bill, (100% malted barley of course!). Using various craft beer recipes, yeasts and malts (chocolate malt, pale ale, stout etc) they create extremely high quality, interesting and flavourful spirit, ready for resting in oak.
Sounds interesting, right? So, if you're ready to delve into the world of American Single Malt, that's awesome. Only trouble is, here in Australia, it's still a little hard to get hold of. But to whet your appetite, here's a list of nine American single malt whiskies you should try to get your hands on, plus one you definitely can this month, from the Club.
10. Stranahan's Colorado Whisky Sherry Cask (Denver, CO)
9. Baller Single Malt Whiskey (Alameda, CA)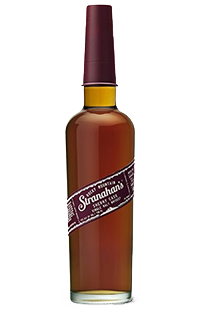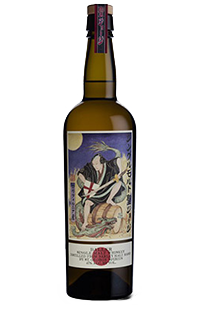 A volunteer fireman saving a burning barn ended in the formation of a partnership that's now been making Single Malt in Denver, Colorado for over 10 years. Stranahan's use melted Rocky Mountain snow and locally grown barley. Their Sherry Cask Whiskey is matured for four years in new American Oak barrels, then finished in Oloroso Sherry barrels.
Nothing to do with basketball players, Baller is "a California take on the Japanese spin on Scotch whisky". Created with Japanese style whisky highballs in mind, this is where the name and the inspiration for the label artwork came from, depicting the legend of St George as a samurai. Aged in ex-Bourbon and French Oak wine casks, it's filtered through maple charcoal and then finished in umeshu casks (a Japanese style plum liqueur they produce with locally grown ume fruit). Baller is produced by St. George Spirits, who've been producing various spirits since 1982.
8. Copperworks American Single Malt Whiskey (Seattle, WA)
7. Colkegan (Santa Fe, NM)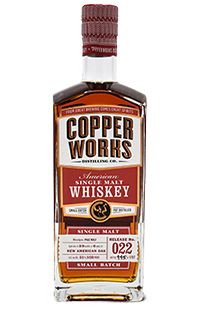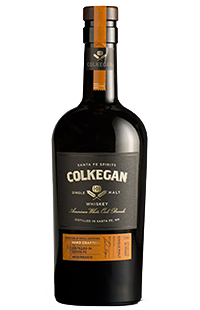 Made from 100% malted barley and double distilled, Copperworks' style should be familiar to most. Matured in new American Oak casks that have been given a long toast and #1 char, the distillery is also maturing spirit in sherry and French Oak casks for future release. Keep an eye out for these!
This is a whiskey that brazenly states "it wouldn't want to be called a Scotch even if it could be" on its website. Them's fighting words! Santa Fe Spirits' Colkegan Single Malt was one of the first to use mesquite (a legume found in southwestern United States and Mexico) to smoke the barley. Made from a blend of 30% mesquite and 70% unsmoked barley, the whisky is also interestingly matured at high altitude (7000ft) in a climate-controlled warehouse that ranges the temperatures from freezing cold to swelteringly hot, along with a massive swing in humidity from dry to damp. The climatic changes in the warehouse work the spirit through the casks and add to the complexity of the finished whiskey.
6. Westland Peated American Single Malt Whiskey (Seattle, WA)
5. Stryker Smoked Single Malt (Blanco, TX)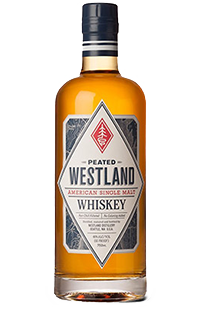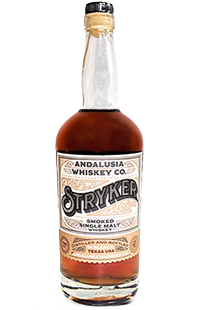 While many American distilleries are smoking their barley with alternative heat sources, Westland Peated mixes good old-fashioned peated barley with five non-peated barleys, including Pale Chocolate Malt, Washington Select Pale Malt and Munich Malt. Matured in new American Oak and first fill ex-Bourbon casks, while it may not be a massive peat monster, it's sure to be delicious.
Andalusia Whiskey Co's Revenant is another peated American Single Malt, whereas their Stryker remains true to its home and is smoked with the delicious combination of oak, mesquite and apple wood. Fire up the barbie, this one's a Texas style BBQ in a bottle.
4. Balcones Texas Single Malt Whiskey (Waco, TX)
3. Del Bac Dorado Mesquite Smoked Single Malt Whiskey (Tucson, AZ)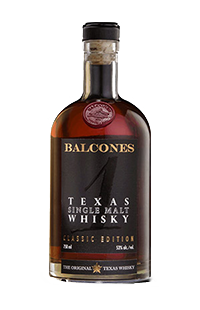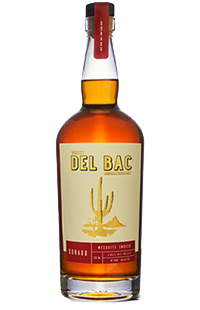 Perhaps better known for their blue corn whiskey, Balcones also produce a single malt using the first Texas-grown malted barley. The hot summers and massive temperature swings of Texas certainly present challenges when it comes to maturing whiskey, but like we so often do in Australia, the team use barrels of various sizes to mature their spirit, which are plucked when ready and married together in a larger barrel to finish maturation.
Another smoky offering, but again there's no peat here. Del Bac is another to use mesquite to smoke the barley they use in Dorado, in true American Southwestern style. This results in a spicy taste that goes well with BBQ, or even better with tacos.
2. Corsair Triple Smoke (Nashville, TN)
1. Westward Oregon Pinot Noir Cask American Single Malt Whiskey created exclusively for The Whisky Club (Portland, OR)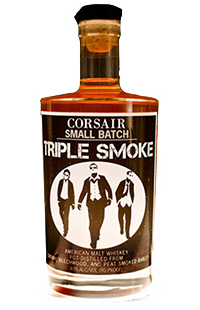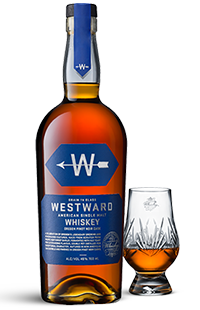 One of the big differences we've learned so far between American and Scotch Single Malt is that they like to smoke their barley with stuff that's not peat. The Corsair Triple Smoke's barley is a combination of peat, cherry wood, and beechwood, the result a deeply complex whiskey. Triple Smoke is regarded as their defining whiskey, the team describing their range of whiskey as "handcrafted small-batch ultra-premium booze for badasses".
Westward Whiskey produce all their whiskey from scratch. To that end, they're actually Portland's largest brewer (that's saying something!) and they don't even make beer. Lead distiller Miles Munroe weaved pure magic to create this unrepeatable Limited Edition for the Club. It's absolutely bursting with sweet dried figs, ripe plums, brown sugar and fragrant pipe tobacco on the nose before rolling into creamy grain, fresh melon and raisin on the palate, and finishing decadently with English toffee, leather and a touch of white pepper.
Made from scratch using two-row Pacific Northwest barley fermented with ale yeast, double pot distilled and matured in #2 char new oak casks before finishing in ex-Oregon Pinot Noir wine casks; Westward Oregon Pinot Noir Cask American Single Malt Whiskey, Created Exclusively for The Whisky Club is about to become your fav new whiskey too.
Ready to receive world exclusive whisky?