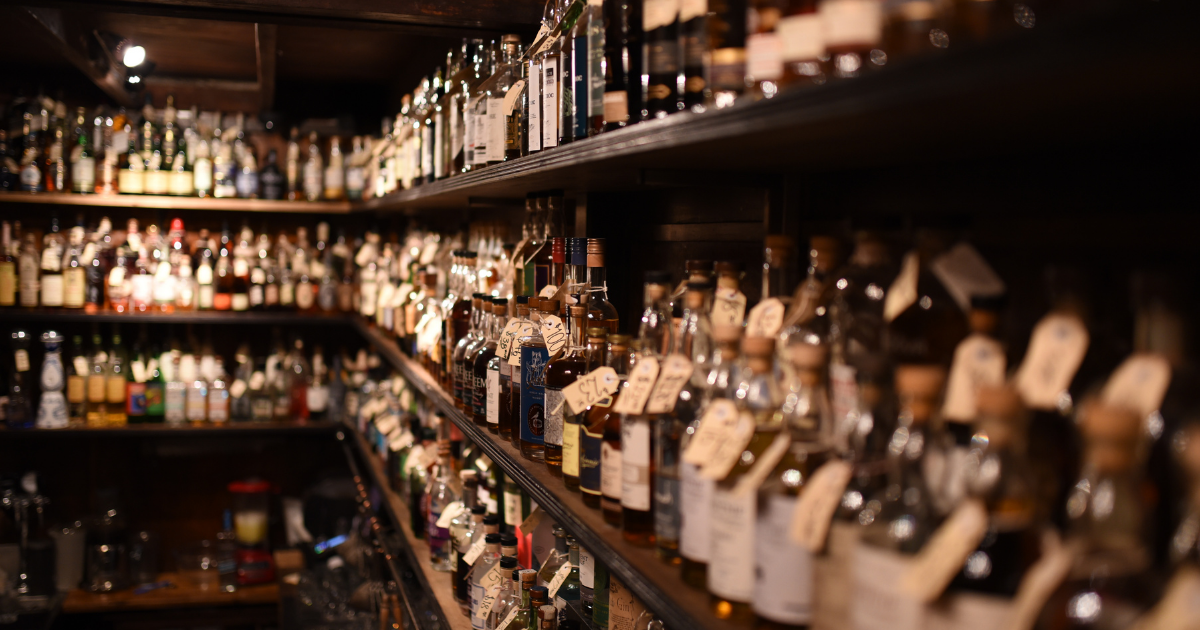 Top 12 Aussie Whisky Bars To Visit
December 07, 2020
/ 4 mins
The country's officially open for business again. Bars across Australia have pried open their doors and are welcoming punters back with open arms. To celebrate, we're checking out the top 12 whisky bars in Australia, just in times for the holidays. So grab a dram, have a read, then get your mates together to plan your next whisky bar crawl. And guess what — these top whisky bars are in our network of clubhouses. That means when you flash your digital Membership card at the bar, you get 20% off drams.
New South Wales
Eau de Vie Sydney
229 Darlinghurst Rd, Darlinghurst, Sydney
Eau de Vie is one of Sydney's most iconic venues — there's a good reason for that, too. It's got all the hallmarks of a classic speakeasy and it's jam-packed with the best malts from across the globe, including some of the most hard-to-find whiskies in the country.
Your non-whisky drinking mates won't be disappointed either — the drinks offering is top-notch and its cocktail menu is world-class. Intimate and dimly lit, this jazz-infused speakeasy is hidden inside the Kirketon Hotel. You need to check this place out.
The Baxter Inn
152-156 Clarence St, Sydney
With a world-class whisky collection and a relaxed atmosphere, The Baxter Inn is a whisky-lovers Shangri La. With a jaw-dropping range of malts, it frequently tops best-bar lists across the globe. Head in to see why — that's once you find it, of course.
In true speakeasy style, The Baxter Inn is in a basement tucked away down a network of alleyways. The whisky list features close to 800 whiskies to choose from, but don't worry, if you're a little overwhelmed by the selection the super helpful staff are happy to point you in the right direction. Oh, did we mention there's a whisky room concealed in the cellar? Go forth, whisky lovers.

Mjølner Sydney
267 Cleveland St, Redfern
A little slice of Valhalla in New South Wales — who doesn't love a good viking-themed restaurant and whisky bar? This underground venue is split into three spaces: a restaurant, a private dining area and a whisky bar with 450 whiskies to choose from. Yes, please.
Meat lovers will be impressed by the whole-animal carvery. Vegetarians not so much.
Honourable Mentions
Nick and Nora's, Parramatta
The Roosevelt, Potts Point
Esquire Drink and Dine, Sydney
Victoria
Starward
50 Bertie St, Port Melbourne
Just ten minutes from Melbourne's CBD you'll find whisky bliss. Starward is the real deal — tucked inside a former warehouse, there's a buzzing and energetic atmosphere. Despite the size, Starward still has a homely vibe. Their ethos is to ditch the 'airs and graces' and focus on flavour. And they've put their money where their mouth is, that's for sure. Lovers of whisky, call an Uber and head Starward.
Boilermaker House
209-211 Lonsdale St, Melbourne
With a back bar packed with more than a thousand drams and kick-ass rotating craft beer on tap, Boilermaker House is pure malt whisky and craft beer heaven — a temple to great drinks.
Settle into a cosy booth or perch yourself up on the bar amidst the action and soak up the buzzing blues-filled atmosphere — with a boilermaker in hand, of course.
Honourable Mentions
Eau De Vie, Melbourne
Mjølner, Melbourne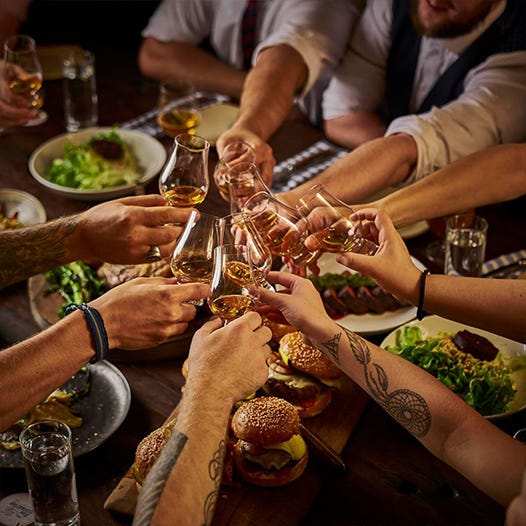 South Australia
Malt and Juniper
18 Peel St, Adelaide
Just like the name suggests, this Adelaide venue is packed full of things made from malt and juniper. Members can get their hands on drams from across the globe — including near-impossible-to-find (or afford) offerings. There's also a delicious range of whisky and gin-based cocktails.
Honourable Mentions
Suzie Wong Bar, Adelaide
Western Australia
Helvetica Bar
Rear, 101 St Georges Terrace, Perth
Helvetica is a pioneer of Perth's bar scene. And with its top-notch and attentive service, it's not hard to see why it's one of the city's mainstays. Helvetica has a huge, well-stocked back bar with more than 500 whiskies on offer. The bar staff love to chat all things whisky, and if you can't find what you're after, they're happy to go out the back and find the dram that hits the spot.
Honourable Mentions
Bar Lafayette, Perth
Queensland
Death & Taxes
36 Burnett Ln, Brisbane
If one thing's certain, you're in for a treat when you pay Death and Taxes a visit. Inspired by the underground bars of Paris and London, this whisky lover's hot spot is hidden in a heritage-listed warehouse in Burnett Lane. With a jaw-dropping four-metre-tall back bar lined with more than 600 spirits, you'll think you've died and gone to heaven.
Savile Row
667 Ann St, Fortitude Valley
Savile Row is hot — Queensland hot. It's dark, it's mysterious, and its back bar is lined with whisky from floor to ceiling. Hands down one of Brisbane's best bars, you'll find this speakeasy-esque hot spot hidden behind a closed orange door. Go treat yourself — go to Savile Row.
Honourable Mentions
Cobbler, West End
Three Wolves, Cairns
The Scottish Prince, Palm Beach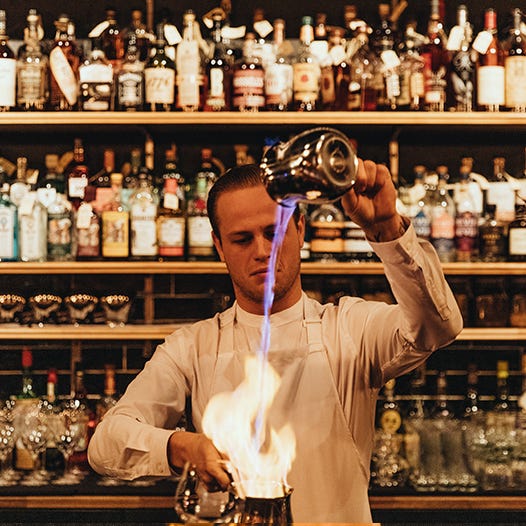 ACT
Akiba
40 Bunda St, Canberra
Akiba is a high-energy venue. There're stellar whiskies on offer, and also the largest sake selection in Australia. If you're having trouble choosing, opt for Akiba's signature boilermakers. If you're heading to the nation's capital, make sure you add this vibrant venue to your to-do list.
Tasmania
Lark Distillery
14 Davey St, Hobart
Have a drink where it all began.
This whisky mecca on Hobart's iconic waterfront is a must-visit for any whisky lover. With more than 250 premium whisky offerings from Tasmania and the world, and a well-curated selection Tassie beer, wine and cider, Lark Distillery is the epicentre of great booze.
Honourable Mentions
Bar Wa Izakaya, Hobart
Ready to receive world exclusive whisky?