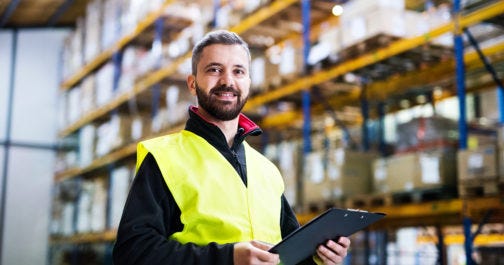 Update on Coronavirus (COVID-19)
COVID-19 is beginning to make a big impact on the world around us as we adapt to a new rhythm of life, many of us working from home and reducing social engagements and travel in a concerted bid to counteract the spread of the Coronavirus.
As Australia's biggest specialist whisky retailer delivering to homes all across the country we've noticed a surge in new Memberships over the past few days. Rest assured that as per our T&Cs, our Whisky of the Month will continue to be allocated on our standard first-come first-served basis, starting with longer standing Members first.
We take our responsibility very seriously and in the meantime Club HQ are now working from home to ensure continuity of business as usual, and we're also working very closely with our warehouse team and Australia Post to ensure the highest level of care is maintained to delivering your whisky safely, and on time, as ever, as long as it is possible to do so. We continue to monitor the situation daily and are taking every possible measure to continue allowing you to enjoy our great whisky, without leaving the house.
The team in the warehouse who are packing your orders are taking all possible steps to ensure your whisky is sent to you both hygienically and safely, in line with the latest advice from health authorities as it happens including from the Chief Medical Officer and Australian Government Department of Health. Equally our delivery partner, Australia Post, are also taking this very seriously and have issued the following statement to customers:
Dear Customer,

The health and safety of our people and customers in the communities in which we operate is our priority.

Following our email on Friday 13 March 2020, we have implemented additional measures with our delivery drivers, posties and Post Office staff for delivery or collection of parcels.

To minimise the risk of contracting or spreading coronavirus, all parcels will no longer require a signature for delivery and/or collection.

In all cases, whether a driver or postie delivers to the door or a customer goes in to their local Post Office to collect a parcel, our staff member will ask and record the customer's name and sign on their behalf.

The customer will still need to be present for this to occur, but contact will be minimised by either leaving the parcel at the door until the driver or postie has left the premises or left for the customer to pick up on the counter.

For deliveries with specific signature requirements, we will be working with our customers directly to ensure these continue to be met.

We thank you for your support while we implement these new measures to ensure our people and customers continue to stay safe and healthy.

Kind regards, Australia Post
Active social distancing also means patronage is down in bars and pubs, and whisky events are being cancelled or postponed indefinitely. But as always, where there's whisky, there's a way. Over the coming weeks and months expect to get more familiar with some of your favourite whisky makers from the comfort of your favourite whisky chair. We're working with our events partners to bring you some brilliant online tasting parties hosted by our distillery partners directly from the comfort of their warehouses in Scotland! Fortuitously we've invested heavily in enabling technology on our brand new, soon-to-be-launched website. Watch this space!
Finally, if you're one of our lucky Whisky Club Airline winners and are concerned, please get in touch regarding travel arrangements.
We'll keep you up to date via our social media and with updates to this page as things develop over the coming weeks. If you have any concerns, please get in touch with us via our Contact Us page, or by email.
Our hearts and thoughts go out to the people who have been affected by this unprecedented event and we are very grateful for the healthcare workers, local communities, and governments who are on the front line working to protect us all.
Remember, we're all in this together. Stay safe out there.
Ready to receive world exclusive whisky?