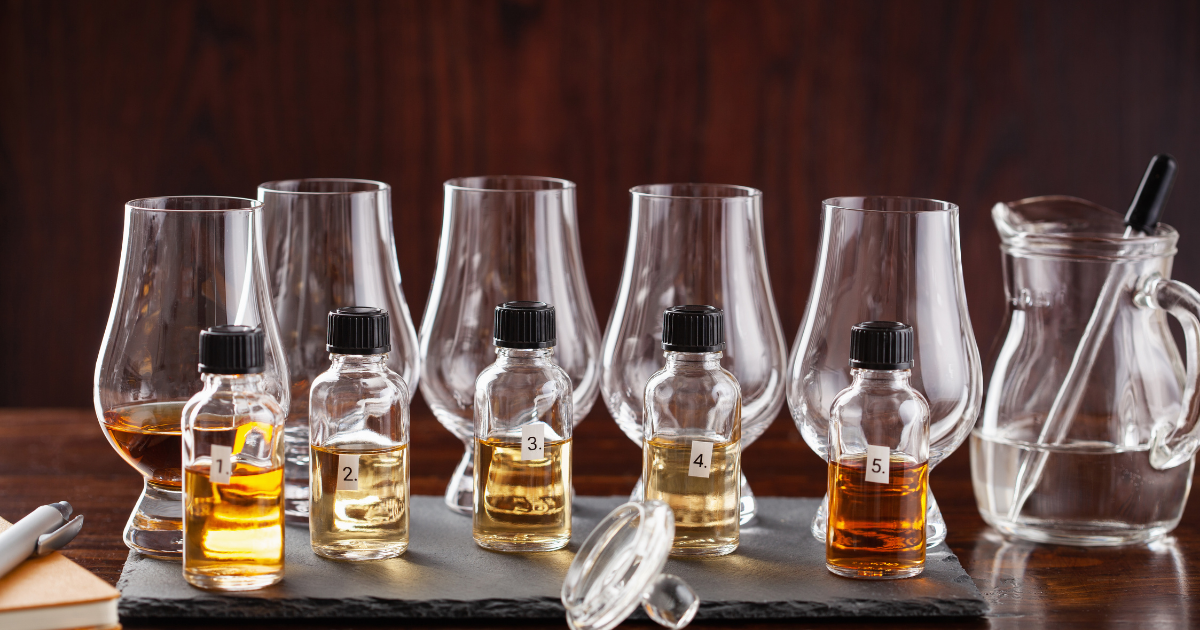 Welcome to the Best Whiskies in the World
Every year since 1969, the International Wine and Spirits competition tastes, scores, recognises and crowns the world's best drinks. Widely renowned as the pre-eminent and most prestigious blind tasting challenge, each year's tasting is led by an industry stalwart which over the years has included Prince Robert of Luxembourg, Facundo L. Bacardi and Baroness Philippine de Rothschild, and with tens of thousands of entries from over 90 countries and a purpose built premises with temperature controlled cellars, you could say that the team at the IWSC have an even cushier gig than Whisky Club HQ!
Last year Aberlour 14 Year Old Double Cask caught our eye when it exploded into the whisky-sphere pulling off a near-perfect 98/100 to claim a Double Gold medal, sharing top spot in the blind tasting with an elite line-up of whisky titans including Glenfiddich 40 Year Old, Balvenie 30 Year Old and Bunnahabhain 25 Year Old, all on 98 points as well. But when it came back a year later to repeat that feat, we knew it was a whisky we just had to get for our Members, especially since it was one of only two of the 2020 winners to pull it off twice... and of course Aberlour is one of our forever-favourite malts!
This is what the judges had to say:
Glenfiddich 40 Year Old
"Distinguished and decadent. Deep, dark wood aromas with hints of leather and old books. Complex, but well-balanced palate of apples and dried pears with a great sweet/spice balance."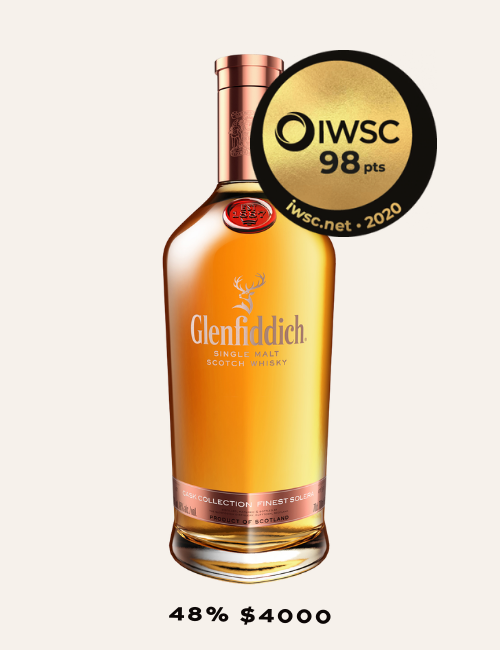 Glenfiddich Finest Solera
"Spice on the nose with hints of white chocolate and fudge; nice balance of sweet and richness. Raisined sherry notes on the palate with dark chocolate and brown sugar coming through. Elegance personified."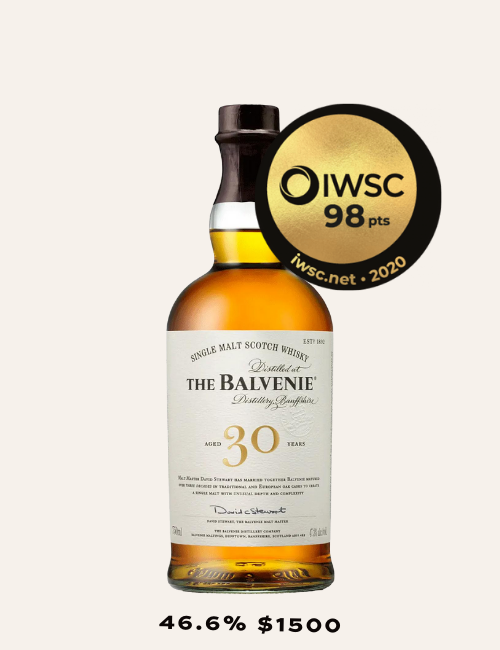 The Balvenie 30 Year Old
"Old wood and furniture polish on the nose, with an explosion of tropical fruits, vanilla and marzipan on the palate. Wonderfully balanced."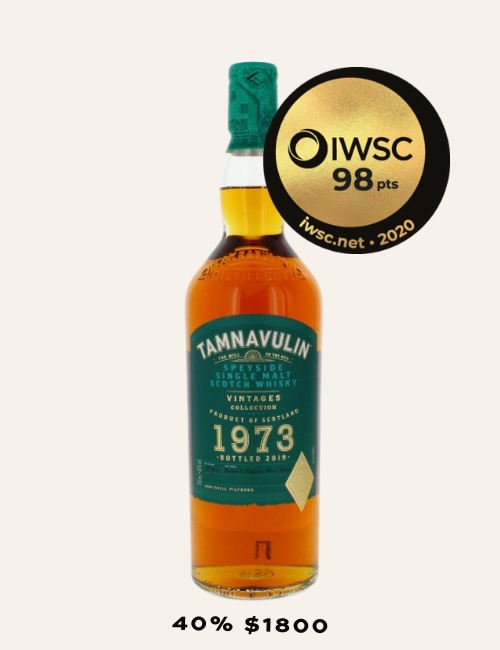 1973 Single Cask Tamnavulin
"Seville oranges and ripe apricots burst out of the glass and on the palate, refined oak and baked apple continue to please the senses. There's an umami character with a toffee sweetness and red fruits on a deliciously unctuous finish."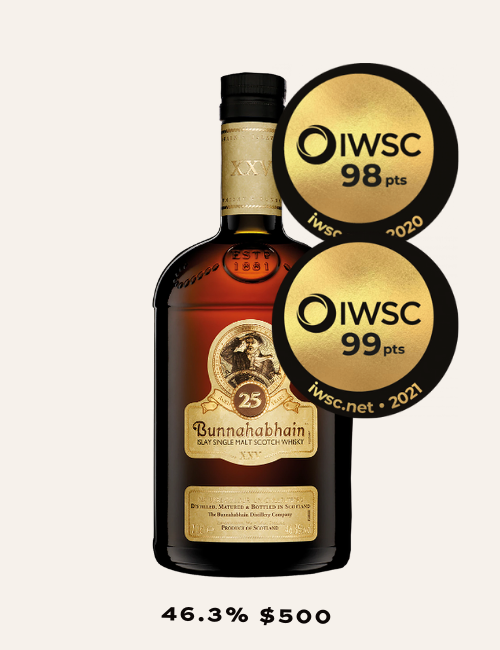 Bunnahabhain 25 Year Old
2020
"Well-balanced with finesse and elegance. Soft vanilla sponge, orange liquer and grapefruit zest on the nose. Spice and oak are integrated well, with fresh fruit and dried apricot on the palate."

2021
"Rich autumnal fruits and cherry with dark toffee, cloves and high notes of violet. Rhubarb jam and tarry ginger burst with cinnamon freshness. Bonfire smoke mid-palate with intensely vinous notes on the dry finish."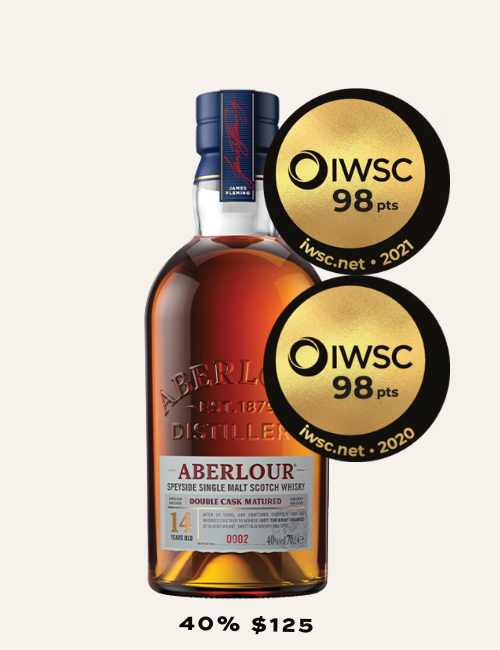 Aberlour 14 Year Old
2020
"Elegant and refined:
toffee apple nose with a hint of honey, followed by slight tropical fruit on the palate along with bright barley. Well-judged mix of fruit and oak."
2021
"A classic and well-structured example with a generous offering of flavours. Baked red apples, sweet pastry and biscuit notes marry well with the warming hints of tea leaves. This is a poised and evocative offering"
Expect a masterclass in classic Sherry maturation from the epitome of an A-list distillery staying true to what it does best...and if you've been doing the maths you'll have seen you can get almost 40 bottles of Aberlour 14 Year Old Double Cask for the same price as some of its peers!
We can't wait for you to get your hands on this absolute juggernaut of a whisky in your glass. If you're not a Member yet, Sign Up Free now to see what the judges are talking about for yourself.
Ready to receive world exclusive whisky?