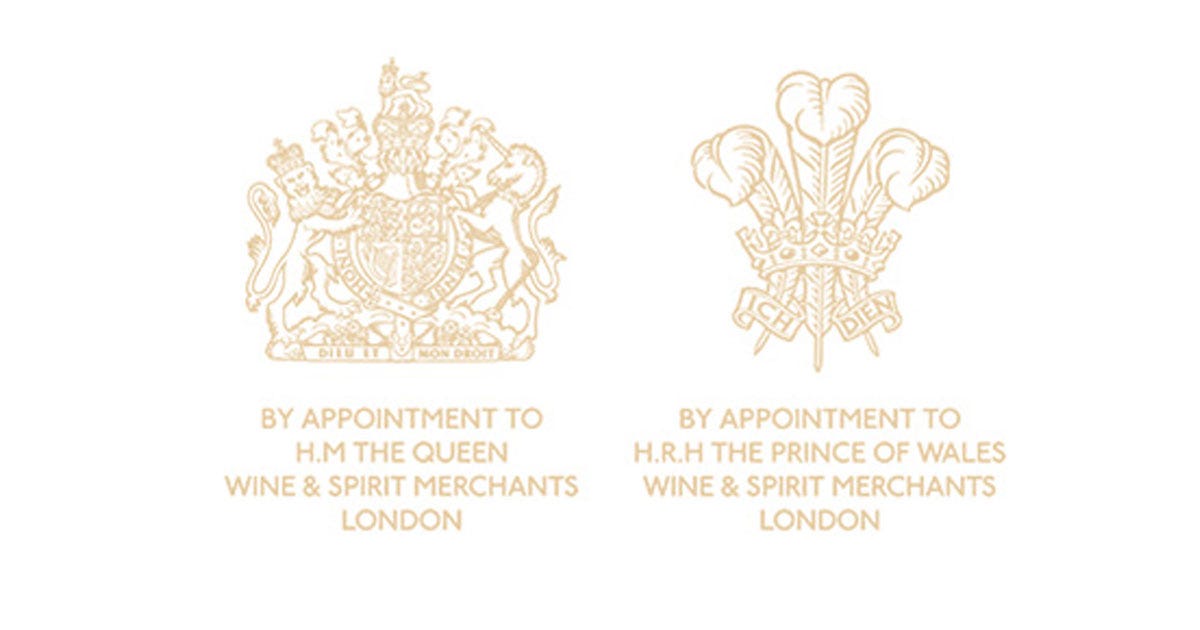 What do Aston Martin, Burberry, Cartier and our November whisky have in common?
February 11, 2017
/ 2 mins
Other than impeccable taste of course, they all carry Royal Warrants from the British Royal Family. For all of us less familiar with the ins and outs of British society, a Royal Warrant is a formal system of recognising official suppliers to the royal household, established way back in the 12th century. A very prestigious string to your bow when you can say that you officially sell cars, or jewellery, or clothes, or liquor as is the case with our friends at Berry Bros. & Rudd, to someone of such discerning wealth and taste as the good old Monarch of the Realm. Basically, when you see those royal badges sitting on the packaging, you know you're onto the good stuff.
Berry Bros. & Rudd has been the British Royal Family's official liquor supplier since the days of King George III and hold a Royal Warrant from both H.M The Queen Elizabeth II and H.R.H Charles The Prince of Wales. Today it's recognised as one of the world's most prestigious luxury brands, sitting at the very pinnacle of the liquor trade.
Founded in 1698 at No. 3 St James's Street, London, Berry Bros. & Rudd is also the world's oldest spirits and wine merchant. Today, some 319 years later, the business is still running from the same address, and is owned by the same family. Originally a grocery store, Berry Bros. shifted their focus to liquor in the very early 1800s, later joining forces with fellow wine merchant Hugh Rudd to become Berry Bros. & Rudd in 1920.
The original shopfront of Berry Bros. & Rudd at No. 3 St James's Street, London
History and Royal Warrants aside however, Berry Bros. & Rudd is famous for the impeccable quality of their goods. While their range includes all the biggest names in wine and spirits, it's their "Own" selection that's earned them their place in history. Drawing on centuries of experience and relationships, the Berry Bros. & Rudd team today have access to some of the world's most extensive inventories from around the world and are able to pick and choose only the very best for their own releases.
Ardmore 2008 Very Small Batch bottled for The Whisky Club by Berry Bros. & Rudd
We're incredibly privileged to be a part of that history this month as our collaboration has afforded us access to their inventory – with the show-stopping result, following months of painstaking (very enjoyable!) tasting, of a Very Small Batch 2008 Vintage Ardmore for the Club's November release.
Only available to our Members in Australia, you're in exclusive company with this one.
Not yet a Member? Join now to get your bottle.
Ready to receive world exclusive whisky?