April 2022
The Aberlour 16 is the sophisticated older brother of the 14 Year Old which we released in September 2021 with a rousing success. This whisky melds together the best of both worlds from the American Oak and Spanish Sherry wood alongside Aberlour's rich fruitiness and spicey spirit.
United Kingdom
Nose Rose petals, maraschino cherries and chocolate.
Palate Sherried with floral spice, dried fruits and rich oak.
Finish Long, warm and fruity, with dark chocolate and a little spice.
Overview
Using two different types of casks, this whisky hasn't been finished, but has been married together in a slow and deliberate way, creating a wonderful balance of liquid. 200 litre American oak ex-Bourbon casks were filled with Aberlour's spirit, while 500 litre Spanish Sherry butts help impart a long lasting rich fruity character to the whisky.
Rich golden amber in colour, it's a fusion of Maraschino cherries, floral spice, fruit and oak with a long warm lingering finish of dark chocolate.
If you enjoyed the Aberlour 14 Year Old, you're going to love this whisky with its extra complexity and bringing all those classic Aberlour flavours to life. You'll also want to get in quickly as we only have a very small amount of stock and this will no doubt fly off our shelves with Aberlour being a huge Club favourite.
Orders have now closed. Sign Up Free now to get your hands on our upcoming releases.
THE SPECS
Maturation: Sherry & American oak Double Cask
Ready to enjoy a world-class whisky collection?
Your free Club Membership gives access to exclusive single malt from Scotland, Australia and the world's best distilleries. Enjoy the unrivalled buying power of Australia's biggest whisky club.
Aberlour's History
Nestled in the heart of Speyside and surrounded by water lies the picturesque village of Aberlour, home to the legendary distillery of the same name.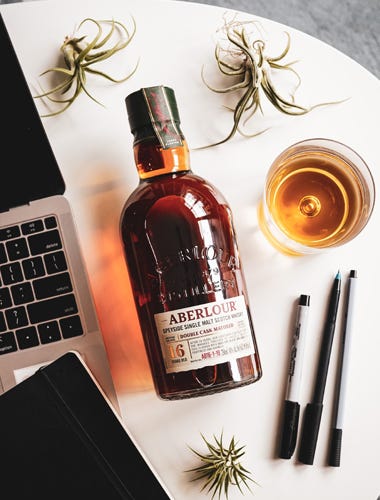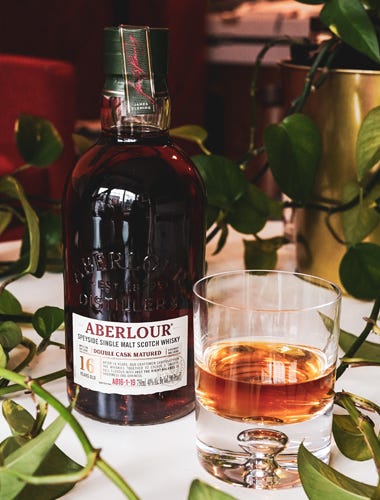 Distillery Facts
Origin: Aberlour Distillery, Aberlour, Banffshire, AB38 9PJ, Scotland
Water Source: Birkenbeck Spring
Washbacks: 6, Stainless Steel
Stills: 2 wash and 2 spirit
Capacity: 3,900,000 litres per annum
Stop scrolling. Start dramming.