August 2022
We uncovered a small stash of the legendary Aberlour 18 Year Old hidden away in the back of a warehouse. Grab one while they last.
United Kingdom
Nose Rich and complex with toffee and butterscotch combining with ripe peach and bitter orange.
Palate Perfectly structured with soft apricot and cream, while developing flavours of old leather and oak, with a touch of honey.
Finish Long and balanced, progressing from crème brûlée to a gentle oak flourish.
Overview
The highly regarded flagship of Aberlour's age statement whisky range, Aberlour 18 Year Old is a decadent and luxurious expression that combines art with complexity to bring you a dram that will sit on your tongue for an eternity, but last in your memory even longer.

This legendary multi-gold-award-winning old-school Aberlour is a must-have for the collection, with its luscious waves of ripe peaches, toffee and orange on the nose, soft apricot, old leather and oak on a perfectly structured palate, before finishing off long and balanced with crème brûlée into a gentle oak flourish.

Aberlour's Tasting Expert Ann Miller said "This is the richest and most indulgent expression of Aberlour, not only because of the prestigious age but also because no expense has been spared to acquire these rare Sherry butts".
This is an Aberlour you want in your collection. Limited stocks remain, so don't miss out. Not yet a Member? Sign Up Free now to get your hands on a bottle while stocks last.

Bottle Size: 500ml
THE SPECS
Maturation: A minimum 18 years in Sherry butts and American oak
Ready to enjoy a world-class whisky collection?
Your free Club Membership gives access to exclusive single malt from Scotland, Australia and the world's best distilleries. Enjoy the unrivalled buying power of Australia's biggest whisky club.
Aberlour's History
Nestled in the heart of Speyside and surrounded by water lies the picturesque village of Aberlour, home to the legendary distillery of the same name.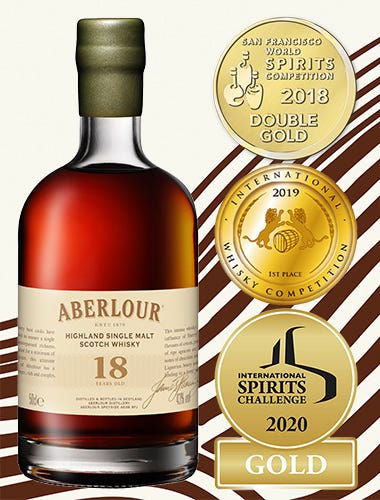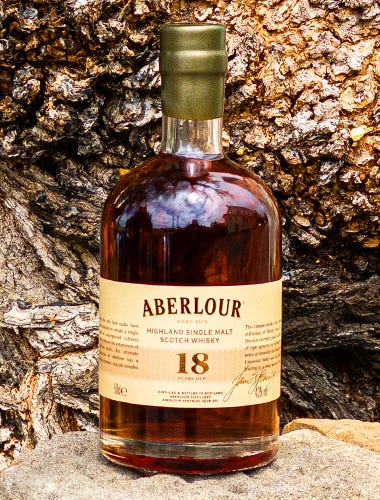 Distillery Facts
Origin: Aberlour Distillery, Aberlour, Banffshire, AB38 9PJ, Scotland
Water Source: Birkenbeck Spring
Washbacks: 6, Stainless Steel
Stills: 2 wash and 2 spirit
Capacity: 3,900,000 litres per annum
Stop scrolling. Start dramming.