February 2023
Highland Park Cask Strength Release No.2
This is the long-awaited second edition in Highland Park's multi-award-winning Cask Strength series and a rare chance to savour one of the world's most sought-after single malts, uncut, straight from the cask and exquisitely Sherried.
United Kingdom
Nose Lightly smoked with aromas of summer rose, ripe pear and fresh coconut alongside aromatic peat with a hint of cedar wood.
Palate Sweet with a harmony of wood spice with apricots in syrup, rich pear and almond cake, cloudy honey and toasted oak. Like smoked, overripe apricot jam.
Finish Notes of orchard fruits with sticky date pudding, roasted cashews and rich sherry spice.
Overview
It's the release Highland Park fans have been waiting for. And it's an absolute masterpiece — put simply, it's supremely drinkable, hardcore, old-school Highland Park.
We're truly honoured to bring Australia the long-awaited Highland Park Cask Strength Release No.2. And if it's anything like the inaugural multi-gold medal-winning Highland Park Cask Strength we released in 2021, it's going to sell out in no time.
Hand-selected by Highland Park Master Whisky Maker, Gordon Motion, and weighing in at a hefty 63.9% ABV, this is benchmark cask strength whisky, as Motion would say, in its "purest form." It's an exquisite example of an amazingly balanced Highland single malt with a textbook finish.
Get set for a robust and intense whisky that's overflowing with luscious orchard fruits, sticky date pudding and rich Sherry spice. This is big, bold, benchmark spirit from one of the world's most renowned distilleries and three-time winners of the "Best Spirit In The World."
Almost sold out worldwide, in Australia it's available exclusively to Members of the Club so this is your only chance to get a bottle.
If you're not a Member of Australia's biggest whisky community, join free now to grab one of the last remaining bottles of Highland Park Cask Strength Release No.2 for $205.
THE SPECS
Maturation: Matured predominantly in Sherry seasoned American oak casks
Ready to enjoy a world-class whisky collection?
Your free Club Membership gives access to exclusive single malt from Scotland, Australia and the world's best distilleries. Enjoy the unrivalled buying power of Australia's biggest whisky club.
Highland Park's History
While the Orkney's locals had been honing their skills for a few centuries, it wasn't until 1798 that an official distillery opened on the islands. But who it was that actually founded it is something still argued about in pubs today. It was either Magnus Eunson, church officer and butcher by day, and illicit distiller and whisky smuggler by night, or the honourable farmer David Robinson. What we do know, is that the distillery's ornate iron gate has the year 1798 written on it and that's when the distillery went into legal production, regularly paying duty on the spirit produced on site, and in 1826 Highland Park became one of Scotland's first distilleries to get a license to make whisky.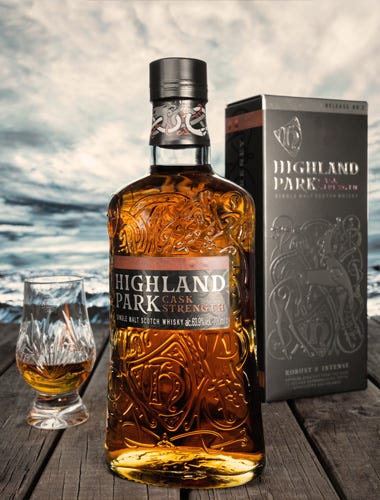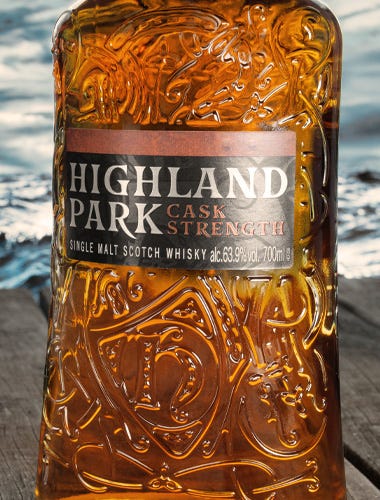 Distillery Facts
Origin: Highland Park Distillery, Holm Road, Kirkwall, Orkney, KW15 1SU, United Kingdom
Water Source: Cattie Maggie's Spring
Stills: 2 wash and 2 spirit
Capacity: 2,500,000 litres per annum
Stop scrolling. Start dramming.