Talisker whiskies
A distinguished distillery from the Isle of Skye in Scotland, Talisker is renowned for its exceptional single malt Scotch with rich and rich spice and maritime flavours. Their single malt whiskies capture the essence of its wild coastal surroundings, appealing to whisky enthusiasts all around the world. Talisker's commitment to craftsmanship since its inception in 1830 has bolstered its enduring reputation as a leading cult-status whisky brand. Join the Club free now for our next exclusive Talisker in Australia.
Love Talisker whiskies? Here's what you're missing…
HOW does the CLUB WORK?
It's simple.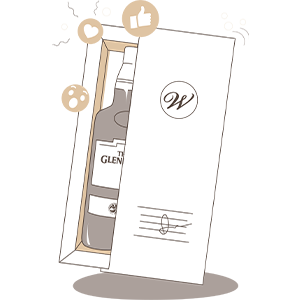 We bring you whisky
Every month we deliver you an exceptional whisky. You can elect to receive 1 or 2 bottles per month, which we call your standing order.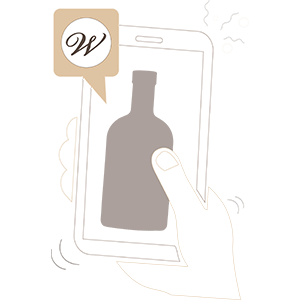 You say when
Skip monthly deliveries as many times as you want with just one click and we'll only charge you for what you drink.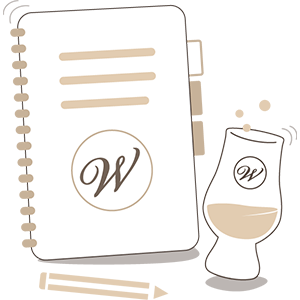 Stock up & explore
Every month you can Double Up your standing order, or Add In one of our rare and unique feature whiskies.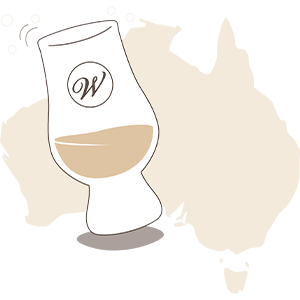 Live your best whisky-life
In between deliveries, enjoy our awesome Member Perks like 20% off drams at our partner bars and guided tastings with the distillers themselves.
That's it!
No joining fee, no minimum order, cancel anytime and only pay for what you drink. Our massive buying power means you'll be able to access superstar whiskies for only $110 - $145 each month, making us Australia's best whisky club.
Get started
Choose your Membership
Talisker's History:
The tale of Talisker Distillery, the oldest working distillery on the Isle of Skye, is filled with twists and turns that shaped this iconic single malt into the legend it is today.
It all began in 1825 when brothers Hugh and Kenneth MacAskill acquired the lease of the breathtaking Talisker House in Carbost, on the shores of Loch Harport. The property included much farmland, and soon they set about relocating the local population to make way for more sheep farming - something they saw the potential to make far more profit from. They also believed they could make money from whisky, and in 1830, they ventured into whisky-making, establishing the Talisker distillery. There was no shortage of former local farmers available to join the hardworking team.
The business proved harder than they thought, no doubt hindered to some extent by their remote location, and their initial foray into whisky was met with challenges that saw the bank take control of the distillery in 1848. Over the next three decades, it changed hands multiple times, struggling to stay afloat until 1880 when fate smiled upon Talisker when Roderick Kemp and Alexander Allen purchased it.
Under Kemp and Allen's guidance, Talisker flourished. They soon started expansions, and importantly constructed a pier, easing the process of moving casks to ships - up until then, casks had to be floated out to the boats.
Roderick Kemp cashed out his share in Talisker in 1892 so he could buy Macallan, and three years later Alexander Allen died, resulting in business partner and owner of Dailuaine distillery Thomas Mackenzie taking over. Another three years went by and Talisker and Dailuaine were merged to form Dailuaine-Talisker Distilleries, and upon Mackenzie's death in 1916 a grouping of major blenders, John Walker & Sons, John Dewar, W.P. Lowrie, and DCL took control. These firms all merged to become Diageo, and Talisker remains part of the group to this day.
In 1960, tragedy struck as the distillery was consumed by flames from a stillhouse fire. Nevertheless, it was rebuilt with replicas of the five original stills built so as not to change the flavour of the spirit. Talisker rose from the ashes and resumed production in 1962. The stills were converted to steam heating and the malting floor closed a decade later, with Glen Ord providing the medium-peated malt going forward.
Talisker's production process is just as fascinating as its history. Sourcing water from springs directly above the distillery that flows over peat into a network of pipes and wells, triple distillation was the order of the day until 1928, and while nobody is certain of the exact style they were making back then, Diageo's experts speculate the triple distillation is the reason behind the somewhat unique still configuration of two wash stills and three spirit stills.
Intriguingly, Talisker's wash stills are unusually tall, featuring an exaggerated U-shaped bend in the lyne arm with a purifier pipe that helps to refine the spirit and add oiliness. This distinct design encourages reflux, sending back heavy elements for further distillation, highlighting the fruity notes created during the long fermentation. After rising up the 'U', the lyne arm coils itself inside cold worm tubs. While this setup causes lots of reflux, there is surprisingly little copper contact, and this contributes towards Talisker's signature sulphury pepperiness. Second distillation takes place in the three small spirit stills, which also feature worm tubs, further adding mid-palate weight and complexity to the final product. Maturation occurs in refill and rejuvenated casks, while ex-fortified wine casks add extra layers of flavour to a number of core range expressions and special releases.
Talisker's reputation as a remarkable single malt has been cemented over the years; initially available from independent bottlers like Gordon & MacPhail and officially as an eight-year-old, it gained prominence as a founding member of Diageo's Classic Malts Selection in 1998, when its age was increased to 10 years. An 18-year-old expression joined the lineup in 2004, followed by an ongoing expansion of the range since 2008, including the no-age-statement 57˚ North, Storm, Dark Storm, and Port Ruighe.
With its captivating history and unique production methods, Talisker continues to enchant whisky enthusiasts worldwide. Each sip of this exceptional whisky takes you on a sensory adventure through the rugged beauty of the Isle of Skye, where tradition, innovation, and dedication combine to create a timeless spirit.
TENS OF '000S OF MEMBERS LOVE US
Hear it from Australia's biggest whisky community

REBECCA MYERS
Fantastic whisky. Great quality. Wonderful customer service. Regular competitions with awesome prizes. Also the ability to opt out each month if necessary or add more to your order!"Member since 2019

LEE BIDDULPH
"The ability to access and taste some of the most amazing and exclusive whisky at an affordable price is more than enough reason to recommend it but to top it off with some fantastic events and bars is just brilliant!! My cabinet has NEVER looked so good!"Member since 2018

RAYMOND PRATT
"This is the best way to enjoy premium Whisky (and the occasional Whiskey). Straight forward, no gimmicks, no tricks just get what you pay for. Keep up the good work Bertie and team."Member since 2016

RICHARD BROWN
"I joined because I was tired of the supermarket selection of whiskies and I found my new 'home'. The selection and choices are fantastic and price point is very good for quality whisky."Member since 2016

FIVE STAR AVERAGE RATING
Click here to see what the rest of Australia's biggest whisky community loves about the Club!

JONATHON WEAVER
"I have continually been delighted by the team at The Whisky Club. The offerings each month have been excellent. Such a great introduction in to the world of whisky. You simply cannot lose!"Member since 2018