Wild Turkey bourbon whiskies
Wild Turkey has been synonymous with Kentucky Straight Bourbon Whiskey for more than 100 years. The distillery is renowned for its barrel aging and unique flavours that have made it a cultural icon and a go-to for Bourbon whiskey lovers across the globe. Join the Club today for the next Wild Turkey exclusive release in Australia.
Love Wild Turkey bourbon whiskies? Here's what you're missing…
HOW does the CLUB WORK?
It's simple.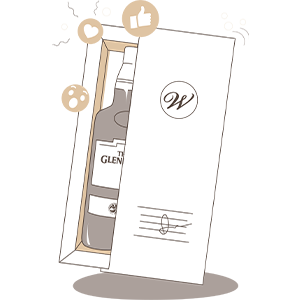 We bring you whisky
Every month we deliver you an exceptional whisky. You can elect to receive 1 or 2 bottles per month, which we call your standing order.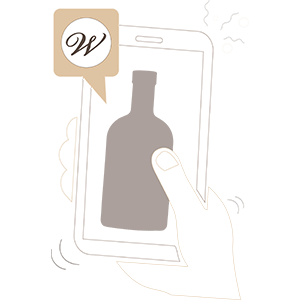 You say when
Skip monthly deliveries as many times as you want with just one click and we'll only charge you for what you drink.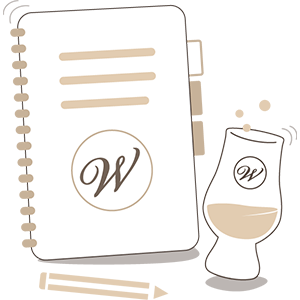 Stock up & explore
Every month you can Double Up your standing order, or Add In one of our rare and unique feature whiskies.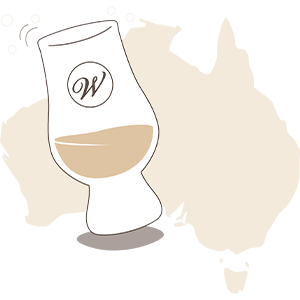 Live your best whisky-life
In between deliveries, enjoy our awesome Member Perks like 20% off drams at our partner bars and guided tastings with the distillers themselves.
That's it!
No joining fee, no minimum order, cancel anytime and only pay for what you drink. Our massive buying power means you'll be able to access superstar whiskies for only $110 - $145 each month, making us Australia's best whisky club.
Get started
Choose your Membership
WILD TURKEY'S HISTORY:
Wild Turkey, as it is today, has only been around since 1971. But the brand and its whisky have been enjoyed by Bourbon lovers since the 1940s, and those behind it all had been in the game since the 1800s. The story of Wild Turkey is one of both a distillery and a brand, that eventually became one.
Firstly, the distillery itself. Located in Tyrone, just outside Lawrenceburg Kentucky, and known as Old Moore Distillery, it was built on what's known today as Wild Turkey Hill back in 1850. In 1869, the Ripy family got into the distillation business, eventually taking over Old Moore in 1888. Three years later Thomas Ripy built the new Old Hickory Distillery on the site and started making Ripy Brothers' Bourbon, which was so good it was selected to represent Kentucky at the World's Fair in Chicago in 1893.
Following Thomas' death in 1902, Old Hickory Distillery became part of the Kentucky Distillers and Warehouse Company (formerly The Whiskey Trust) but continued to be run by members of the family until Prohibition forced the doors to close between 1919 and 1933.
After all those years dormant, the distillery was in need of some TLC so the Ripys got busy rebuilding the distillery, and by 1935 they were back in the contract distilling business making Bourbon for wholesalers across the country, under the name Ripy Brothers Distillery. It seems they struggled to settle on a name though, with a 1940 name change to Anderson County Distillery and then Boulevard Distillery when Robert and Alvin Gould bought them out in 1949.
A legend was created in 1954 when a young lad by the name of Jimmy Russell joined the team, becoming the distillery's third Master Distiller in 1967, and he's still there, making Wild Turkey to this day.
Meanwhile, over in New York City, wholesale grocer Fitts, Martin and Clough opened in 1855. Owners Robert Austin and James Nichols changed the name to Austin Nichols in 1879, and after Prohibition in 1939 offloaded the grocery side of the business to concentrate solely on the lucrative importation and sales of wine, liquor, and American whiskeys. Among these were Bourbons from Ripys Distillery, which they bottled and sold with their own branding.
As fate would have it, company president Thomas McCarthy went on a turkey hunting trip with some mates and took some sample bottles of Austin Nichols Bourbon with him. Shots were taken at wild turkeys, followed by shots of the Bourbon, which were greatly enjoyed by all. In fact from that trip on, the friends kept asking him for some of "that wild turkey Bourbon". And thus the Wild Turkey name was born.
For thirty years, Wild Turkey was made using Bourbon sourced from a number of distilleries, with Boulevard Distillery being a major contributor, until finally, in 1971, the two became one, when Austin Nichols finally took over the Boulevard Distillery, bringing all distillation in-house and finally renaming the distillery Wild Turkey Distillery.
Wild Turkey introduced a whole new segment of customers to Bourbon in 1976 with the introduction of the world's first bourbon liqueur, and in 1980 both the distillery and brand were bought out by Pernod Ricard for $97.5m. A year later, Jimmy's son, Eddie Russell came on board as a relief operator and helper and soon started working his way up the ranks.
The Campari Group purchased Wild Turkey from Pernod Ricard in 2009 for some $575m, and completed the build of a new distillery building in 2011, finally retiring the original 76-year-old distillery. In 2013 a new bottling facility opened on-site, not only bottling Wild Turkey (which for the last 13 years had been bottled in Indiana and Arkansas) but fellow Campari stablemate, SKYY vodka, which is made in Illinois. The final round of building upgrades came in 2014 when the new Visitor's Centre was opened.
2015 was a big year for the Russell family; not only was Jimmy still there, but Eddie finally joined him as Master Distiller, making them the only active father-and-son Master Distiller team in the bourbon world. Not only that, but Eddie's son Bruce also became a Brand Ambassador and then in 2016, Jimmy's granddaughter Joann Russell Street became a tour guide.
Matthew McConaughey of Hollywood fame also joined the team as Wild Turkey's Creative Director in 2016, becoming not only the face of an advertising campaign but doing his own thing for Bourbon, helping Eddie to perfect a proprietary process that brings the distinct flavours from Texas and Kentucky together, in the small-batch bourbon Longbranch, which was released in 2018.
Wild Turkey use water from the Kentucky River, that's naturally filtered through limestone, removing iron and other impurities. They've been using the same proprietary yeast strain for over 60 years, and, unlike many others, have never used GMO grains. They use only No. 4 "alligator" char on all their casks, which are matured at least five years in tin-clad, wooden rick houses, allowing maximum interaction between wood and Bourbon.
TENS OF '000S OF MEMBERS LOVE US
Hear it from Australia's biggest whisky community

REBECCA MYERS
Fantastic whisky. Great quality. Wonderful customer service. Regular competitions with awesome prizes. Also the ability to opt out each month if necessary or add more to your order!"Member since 2019

LEE BIDDULPH
"The ability to access and taste some of the most amazing and exclusive whisky at an affordable price is more than enough reason to recommend it but to top it off with some fantastic events and bars is just brilliant!! My cabinet has NEVER looked so good!"Member since 2018

RAYMOND PRATT
"This is the best way to enjoy premium Whisky (and the occasional Whiskey). Straight forward, no gimmicks, no tricks just get what you pay for. Keep up the good work Bertie and team."Member since 2016

RICHARD BROWN
"I joined because I was tired of the supermarket selection of whiskies and I found my new 'home'. The selection and choices are fantastic and price point is very good for quality whisky."Member since 2016

FIVE STAR AVERAGE RATING
Click here to see what the rest of Australia's biggest whisky community loves about the Club!

JONATHON WEAVER
"I have continually been delighted by the team at The Whisky Club. The offerings each month have been excellent. Such a great introduction in to the world of whisky. You simply cannot lose!"Member since 2018