Congratulations Whisky Clubber! By finding this page, you would've found a Golden Ticket in your May delivery.
What does this mean? Well, you're one of the lucky Whisky Club Members to have won a bottle of one of these gold-medal-winners — newly crowned at this year's International Wine and Spirits Competition:
Glenmorangie 12 YO Amontillado Sherry Cask 95/100
Ballantine's Glenburgie 17 YO 95/100
Paul John Port Cask 95/100
Each prize bottle is valued at $140. The exact bottle will be selected randomly and included in your June delivery.
If you have any questions please feel free to reach out to the team at Whisky Club HQ.
Want More Free whisky?
Refer Your Friends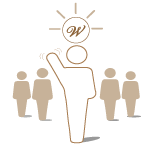 Round up your friends
Refer your mates using the handy referral gadgets in your Club account.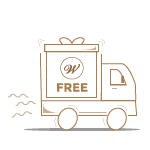 Free whisky for EVERYONE!
They get a free welcome drink and you get a free thank you drink! How good's that?!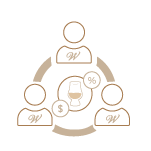 The More, the Merrier
No limit on referals, keep spreading the word and we'll keep pouring the whisky!
... and still counting
Yep, we've given away thousands of bottles to our awesome Members for spreading the word!
We'll keep your glass full
Our Members love free whisky!
And we love sending it to them! So get your mates involved, the more the merrier has never been truer, after all, it's your Club.