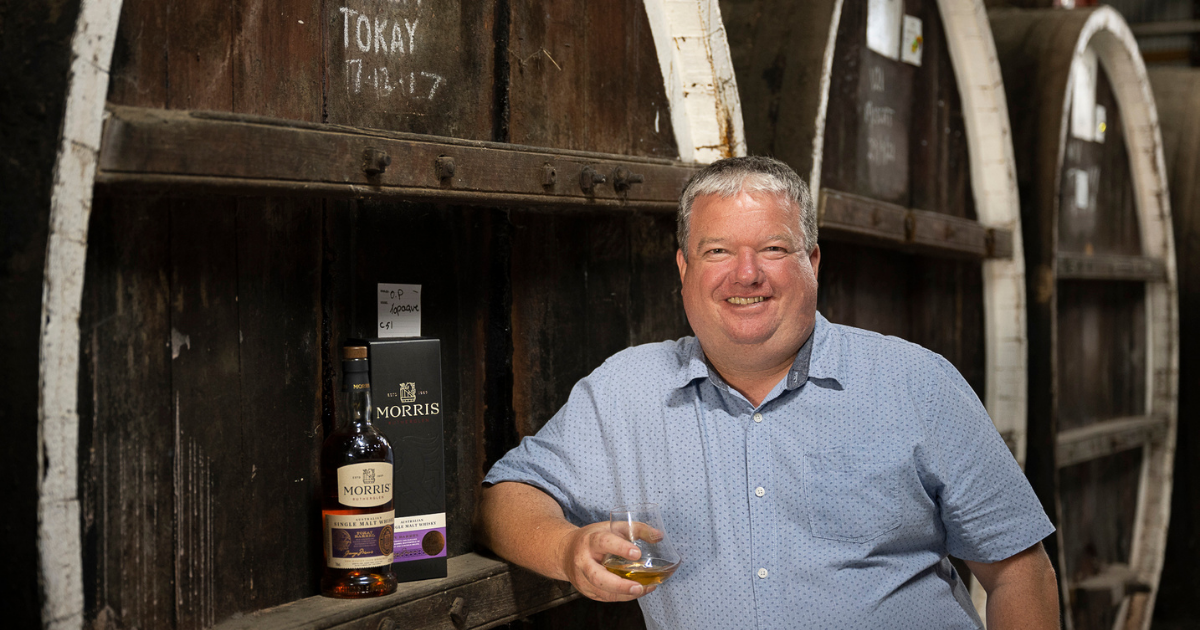 A Yarn with Morris Head Distiller Darren Peck
There aren't many people who've had the chance to stumble into a passion at an early age, discover a real talent for it and then get to travel the world, honing their craft and turning a seemingly glancing opportunity into a life's work.
It's the kind of story that fairytale sporting heroics are built on. But for one proud Yorkshireman, a knack for biological science and a well-timed, 'hail Mary' request for a job was enough to launch the career of a man who's worked as a commercial distiller on six of the seven continents of the world.
For Darren Peck, the distiller behind April's Tokay Barrel from rising whisky stars Morris distillery, his improbable life story begins in the shadow of Thatcher's Britain — a time of trial and economic hardship that saw opportunities for young men like himself few and far between.
"When it came time for me to leave school, I had three choices ahead of me. I could go to university, I could join the army, or I could work in the local supermarket," Darren says. "Those were the only options available to me."
With no interest in packing groceries, and, as he confesses, an inability to take orders, Darren went to university to study the emerging field of environmental science.
The course involved doing an industry placement, and again Darren found himself with few options that really caught his interest. "My university friends were applying for placements, saying 'look at this sewage works' or 'look at this landfill'," Darren says. "But I thought to myself 'ooh, I don't fancy that.'"
As Darren mulled over the decision, he says the answer appeared to him in what feels like a preordained moment of fate, in the form of an address printed on the bottom of a can of beer.
"I noticed the address on the can, and I had a thought. We'd just done fermentation at university - we'd been fermenting sewage, but it was still fermentation," Darren says. "So I wrote a letter to the brewery. They turned me down, but told me that they'd be able to offer me a placement at their sister brewery, which was only six miles from where I was studying."
That placement began as a four-week stint at the brewery, which was extended to eight weeks and then it was back to university, where Darren took a postgraduate course that included distilling. But at the time, Darren's first passion was for beer.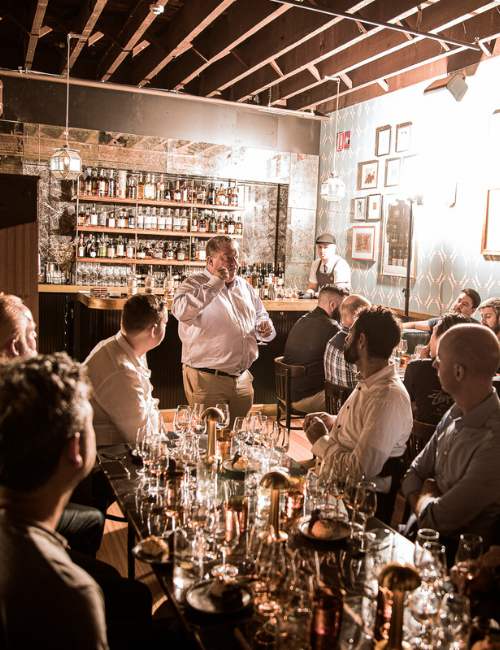 He ended up working for what he'll only describe as "a very large brewery in Dublin" which was already part of a large liquor-producing conglomerate - and once his skills had been noticed by the higher-ups in the company, it wasn't long before Darren found himself on the path he's on today, roving internationally to take on new liquor-making opportunities around the world. That travel, in turn, has left him with a wealth of experience making all manner of spirits - and some truly glorious anecdotes.
Darren has worked in several African countries, been right through Europe and Asia and at one stage, with the blessing of Hugo Chavez, was even making rum in Venezuela for a time.
But it was on an overnight train journey near Moscow that Darren was involved in a brush with a local heavyweight from the Russian police, even though he had a local 'fixer' by his side to make sure things were running smoothly.
"I could tell straight away he was important by the size of his hat," Darren laughs. "In the Russian police, the bigger the hat, the more important you are."
Darren found himself sharing a cabin on the train with this officer, separated from his local fixer - a young Russian woman with a name that Darren says sounds like something straight out of a James Bond film.
As the man settled into his space in the cabin, he asked if Darren would mind if he had a friend come to the cabin to share a meal with him. Darren agreed, and within minutes was sharing the cabin with two senior police officials, starting a meal of Russian sausage, salted fish and of course — vodka.
Despite pretending to be absorbed in his book, Darren caught the eye of one of the policemen, who invited him in broken English to join them in their meal. Too polite - or possibly afraid - to knock back the offer, Darren said yes, and quickly learnt why the men were eating what looked like a highly unsatisfying feed.
"The sausage was very spicy and very oily," Darren says, "and the salted fish was very salty. The vodka there was nothing like the vodka we get elsewhere around the world. It was also very oily, very dirty - it clearly wasn't the best quality."
Noticing the look on Darren's face when he first tasted the sausage, The police officer explained how to eat the meal, noting that the sausage did, indeed, taste quite bad.
"First you eat sausage, then you eat fish!" he said. "The salted fish will dry up all the grease!"
Darren says the fish was so salty it sucked all of the oily, greasy feeling out his mouth, but left a very fishy aftertaste in its place.
"Da," the officer said. "Not much better than sausage… so here, we drink vodka!".
Darren downed the offered vodka shot, which, due to its not-great quality, left an altogether different aftertaste in his mouth. The officers both nodded.
"Da… vodka is bad. So, to deal with vodka, here… have some sausage!" And so it went, for hours.
By the time Darren and his two new friends arrived in Moscow, the sausage, fish and a number of bottles of vodka were done - and when Darren's fixer saw him on the platform being helped from the train by two men in uniform, she panicked, believing he'd been arrested.
As Darren tells that story, and many others that have led him to the Morris distillery where he's leaving his mark on the local whisky scene, there's a distinct joy in his voice, and a sparkle in his eye.
It's the look of a man who has found his calling, and followed his dreams - and that, in turn, has brought him to Australia, where an incredible 1930s still has been brought back to life and some remarkable whisky is lying in wait to be tasted. But that, as Darren would say, is another story itself.
Which brings us to the next chapter — a new era for Aussie whisky has arrived. A game-changer, unlike anything the country's seen before. And Darren's hands are behind it.

Read the next chapter in the story here.

There's still time to get your hands on a bottle of our Morris Whisky Tokay Barrel made exclusively by the industry titan you just read about. This is the beginning of a behemoth of Aussie whisky and is destined to be a hugely sought after collectors' item in years to come. We can't wait for you to try it, so if you're not a Member yet, join free now to get your hands on a bottle.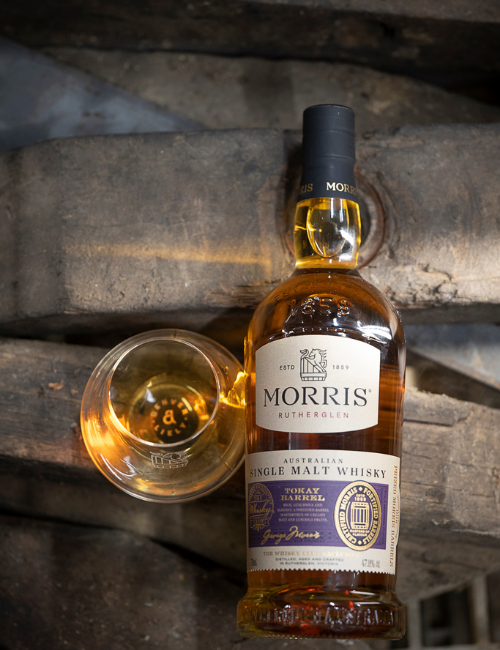 Ready to receive world exclusive whisky?