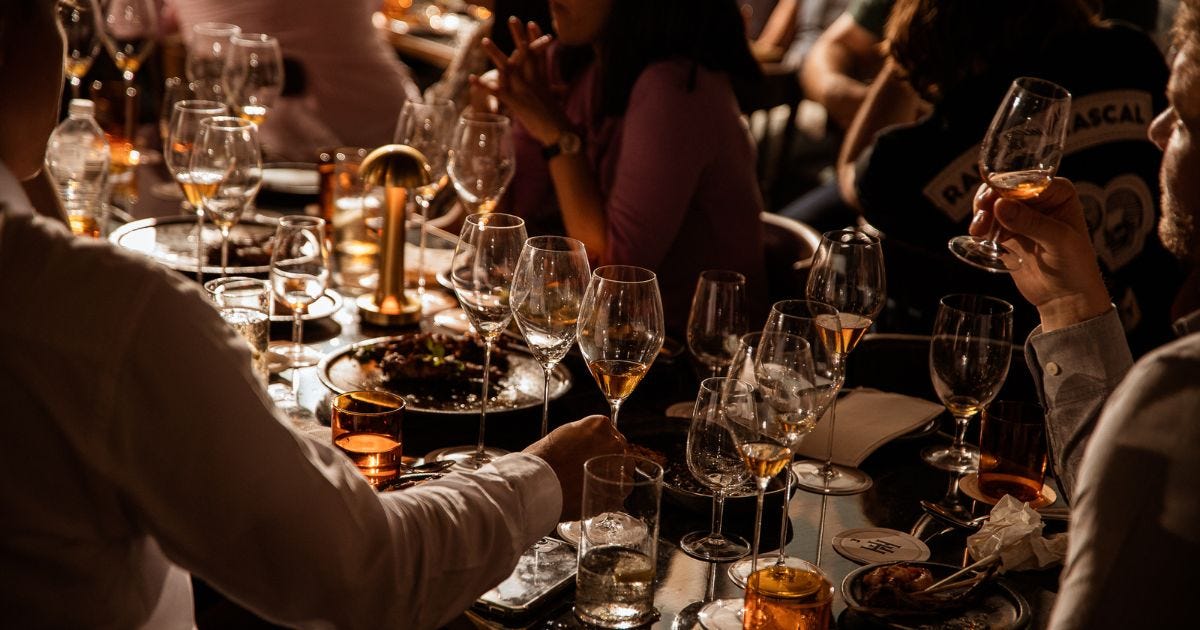 An illustrated guide to pairing Japanese whisky and food
September 22, 2023
/ 3 mins
The more you know the better it tastes. Feast your eyes on the 101 of pairing Japanese whisky and food.
---
A killer Japanese whisky paired with the perfect meal is a divine experience — it makes the dram and the dish absolutely sing. Before we dive into the wonderful world of pairing, let's go over the basics of whisky and food pairing in general.
Shoot for balance. Neither should dominate your palate.

The aim of the game is for the whisky and the food to either enhance each other's flavours or to contrast each other.
Avoid food that's got a whole lot of garlic or spice because it'll overpower your whisky.

Foods that are high in fat generally tend to work well, particularly with cask-strength whiskies, because the fat coats your mouth and eases the feel of the higher alcohol content.
There's only one rule of thumb — you do you. Like most things with whisky, what tastes best is what you like. This is only a guide. And like Fuji Gotemba's Master Blender Jota Tanaka says: "Pairing is a matter of preference."
---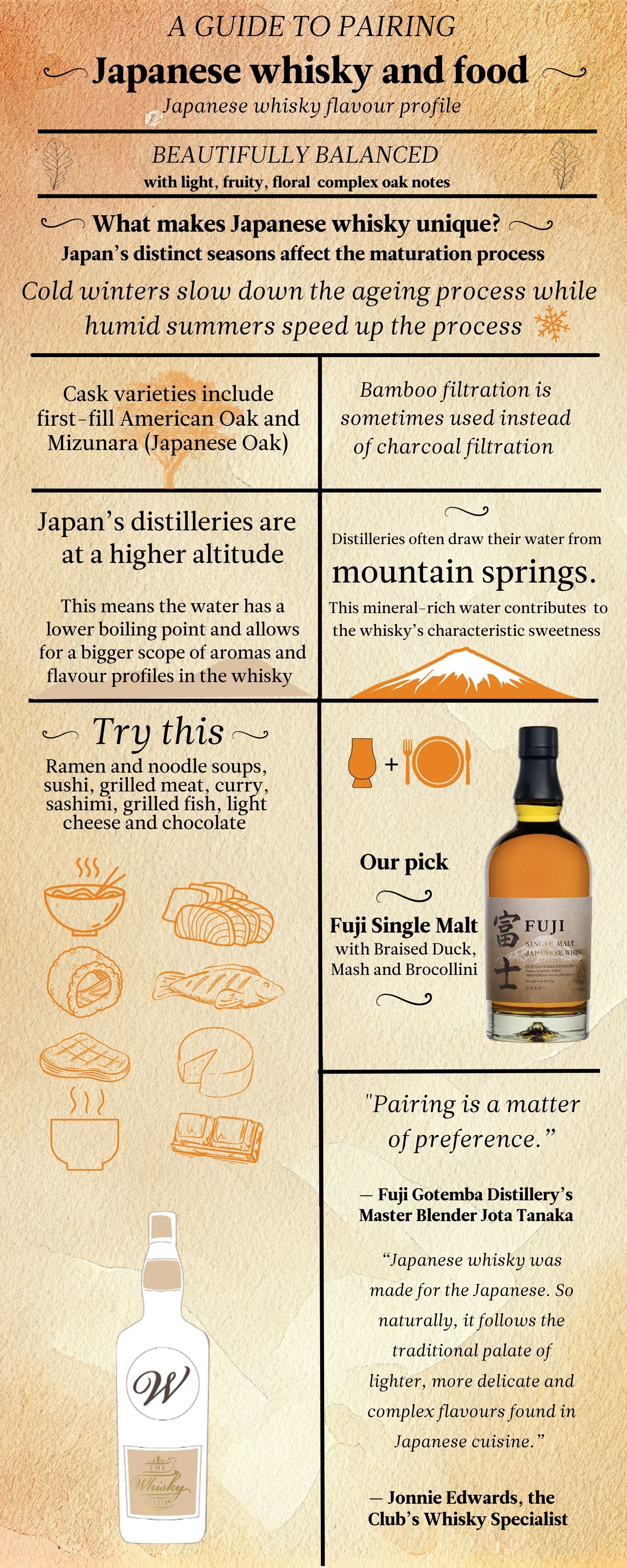 ---
Ready to receive world exclusive whisky?