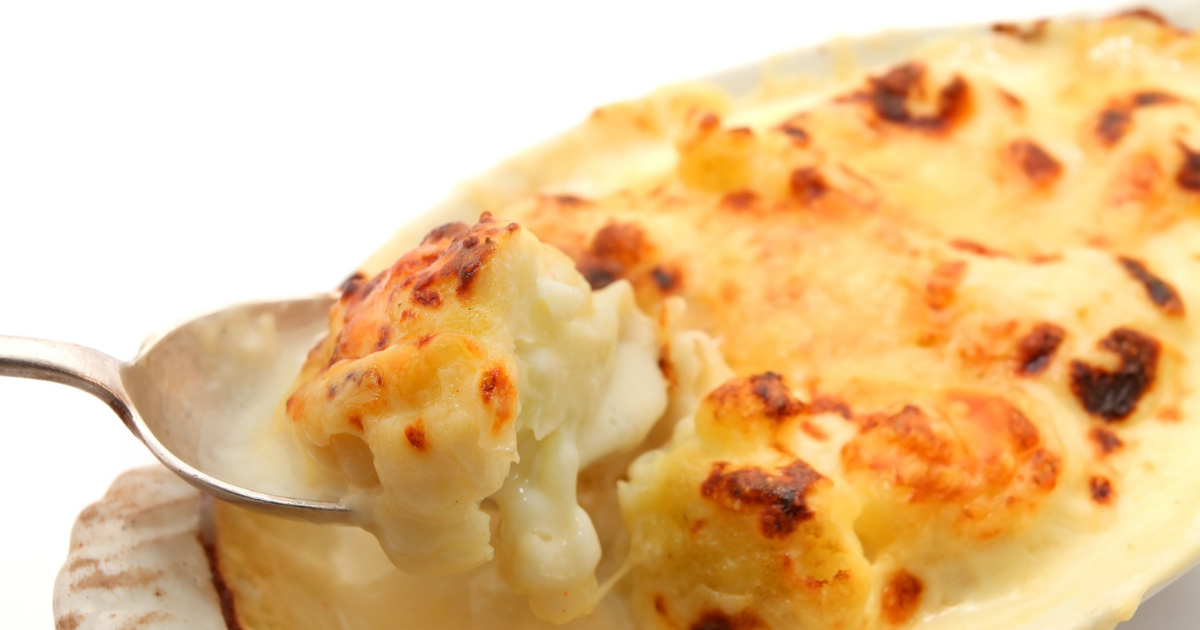 Cauliflower Cheese and Whisky
Creamy, rich and delicious — cauliflower and cheese is the ultimate winter comfort food. Add a dash of whisky and this classic dish takes on a whole new delectable flavour.
Serve it as a side with your favourite main course, or bulk up the ingredients and make a meal of it.
Ingredients:
1 medium cauliflower
175 grams of chopped mushrooms
½ medium chopped green capsicum
300 ml double cream
125 grams grated cheese (your choice)
75 ml whisky (your choice)
25 grams oatmeal
Pinch nutmeg
Salt & pepper
50 grams of chopped mixed nuts
Method:
1. Heat some hot water in a medium saucepan and bring it to the boil.
2. Remove the stalk and divide the cauliflower into florets. Cook the cauliflower in the hot water for 5 minutes.
3. Drain and put in an oven-proof dish with the mushroom and capsicum
4. Heat the cream over low heat in a small pan. Add the cheese and stir frequently. Then mix in the whisky and oatmeal
5. Add the salt, pepper and nutmeg
6. Pour over the cauliflower and then sprinkle the chopped nuts on top.
7. Bake for 180°C for 45 minutes.
8. Pour yourself a dram and serve immediately
Did you give it a go? Share your images with us on Facebook and Instagram.
We've adapted this recipe from Irene Ross.
Ready to receive world exclusive whisky?