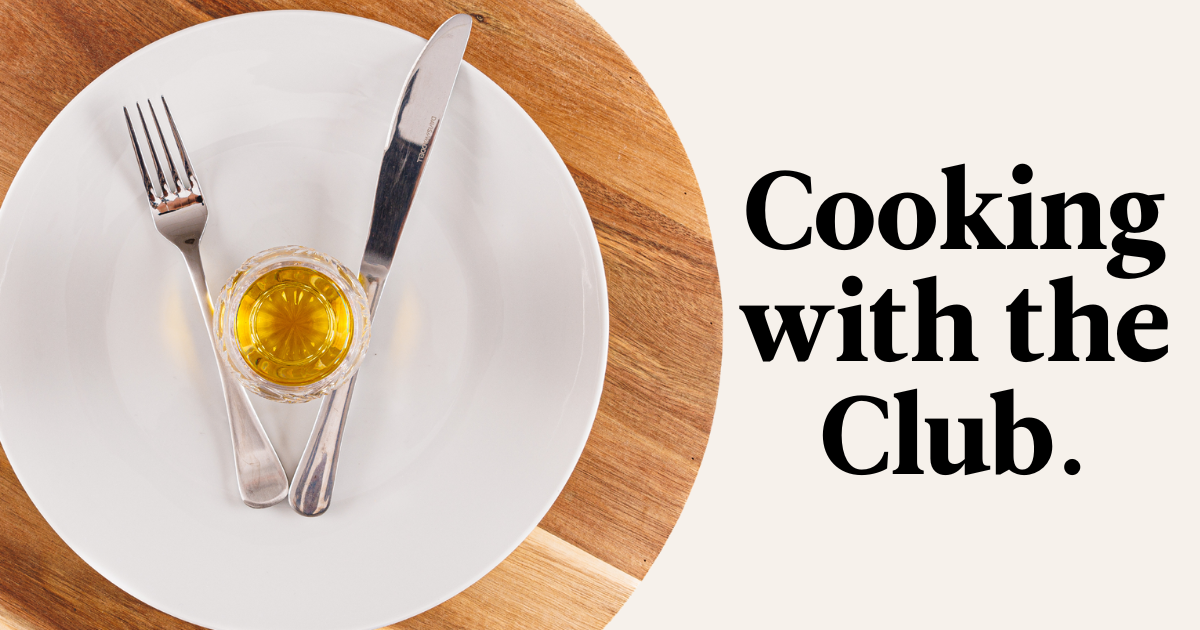 Cooking with the Club: Polly Venning's caramelised croissant pudding with whisky maple walnuts
December 07, 2022
/ 3 mins
Welcome to Cooking with the Club! In this brand-spanking-new series, our Members share their best whisky recipes to inspire your next meal. Adding a splash of whisky can turn a good meal into a great one — but you probably already knew that.

To kick off, we're making caramelised croissant pudding with whisky maple walnuts. Member Polly Venning showed us her pictures of this whisky-packed deliciousness and once we stopped drooling, we begged her for the recipe. So, take it away, Polly!
If you've got a go-to recipe that you'd like to share with the Club, email us at drams@thewhiskyclub.com.au
Ingredients
2 eggs
1 cup milk
1/2 cup cream
1/4 cup soft brown sugar
1 teaspoon vanilla extract
1 teaspoon ground cinnamon
1/2 cup butter, melted
2 good quality croissants ( Polly says don't get the little ones from the supermarket)
1/2 cup walnuts
1/4 cup pure maple syrup
100ml whisky of your choice. Polly used our Paul John Port Cask.
Whipping cream to serve
---
---
Method
1. Preheat your oven to 180°C and grease a medium-heavy dish with butter.
2. Make the sauce by whisking the maple syrup and the whisky together, then set aside.
3. Whisk the eggs, milk, cream, brown sugar, vanilla, and cinnamon in a bowl.
4. Tear the croissants into chunky pieces and generously brush with the melted butter. Then arrange in the dish snugly, making sure all the edges of the croissants face upwards. The more points, the crispier the result.
5. Pour the egg mixture evenly over the croissant pieces. Sprinkle with the walnuts, then drizzle the whisky maple sauce over the top. Place in the oven and cook for 15–20 minutes or until the custard is firm and cooked through.
6. Serve hot or cold with cream if you like it.

Amazing. Thanks for the recipe, Polly! Remember to share your photos with the rest of the Club if you give this beaut recipe a go!
Ready to receive world exclusive whisky?