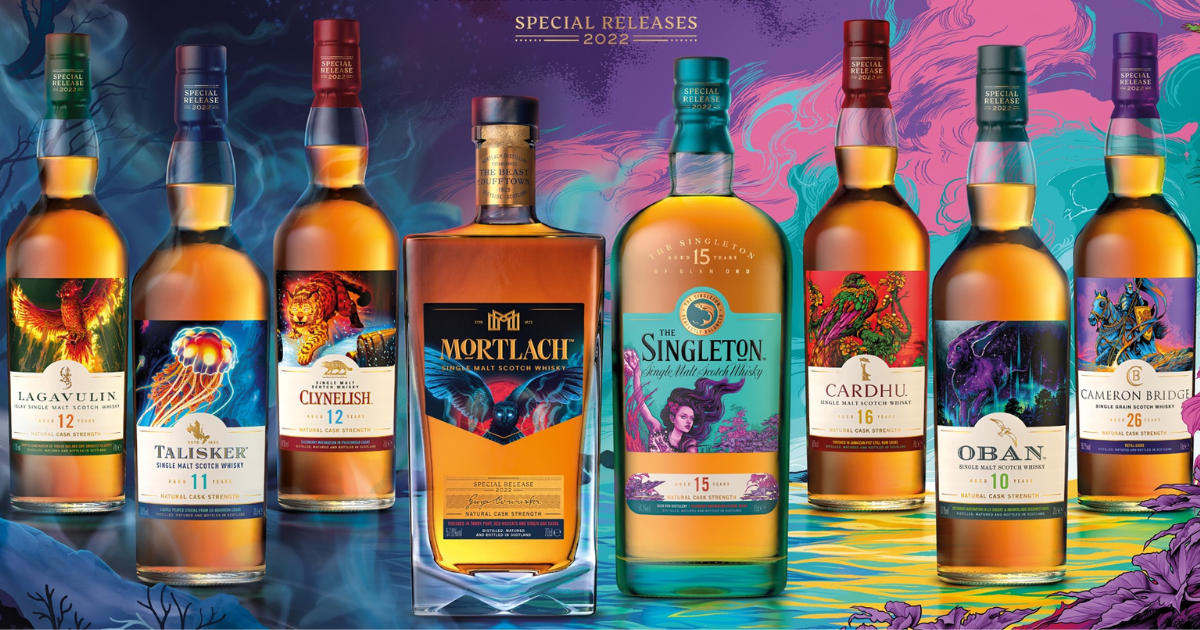 Diageo Special Releases 2022-Elusive Expressions
It's one of the most eagerly awaited times in the whisky world — the unveiling of drinks goliath Diageo's Special Releases collection.
Every year, whisky lovers and collectors across the globe lose their minds for this absolutely stellar, one-of-a-kind collection of whiskies from Diageo's most interesting and legendary distilleries.
Curated by Master Blender Craig Wilson, the 2022 collection, Elusive Expressions, was released in October last year using stocks from Diageo's whopping 30 distilleries and 10 million casks.
"Elusive Expressions, (is) a boundary-pushing collection with flavours and finishes that truly redefine what cask-strength whiskies can be," Master Blender Dr. Craig Wilson says. "From abundantly rich, to strikingly rare flavours, each one is vividly bought to life with new energy. Featuring some of our oldest whisky dynasties, we've embraced the flavour contrasts that exist within the collection, to create an unexpected whisky experience."
Read on to take a look at 2022's lineup.
Cardhu 16 Year Old - Finished in Jamaican pot-still-rum casks, 58.0%
Clynelish 12 Year Old - Double matured in PX Oloroso Sherry casks, 57.8%
Lagavulin 12 Year Old - Virgin oak and the smokiest of casks, 57.3%
Mortlach - Finished in Tawny Port and red Muscato casks, 57.8%
Oban 10 Year Old - Double Matured in ex-Sherry and Amontillado-seasoned Sherry casks, 57.1%
Talisker 11 Year Old - Ex-Bourbon and wine casks, 55.1%
The Singleton 15 Year Old - 8-year, second maturation in wine casks, 54.2%
Cameron Bridge 26 Year Old - Exclusively refill casks, 56.2%
---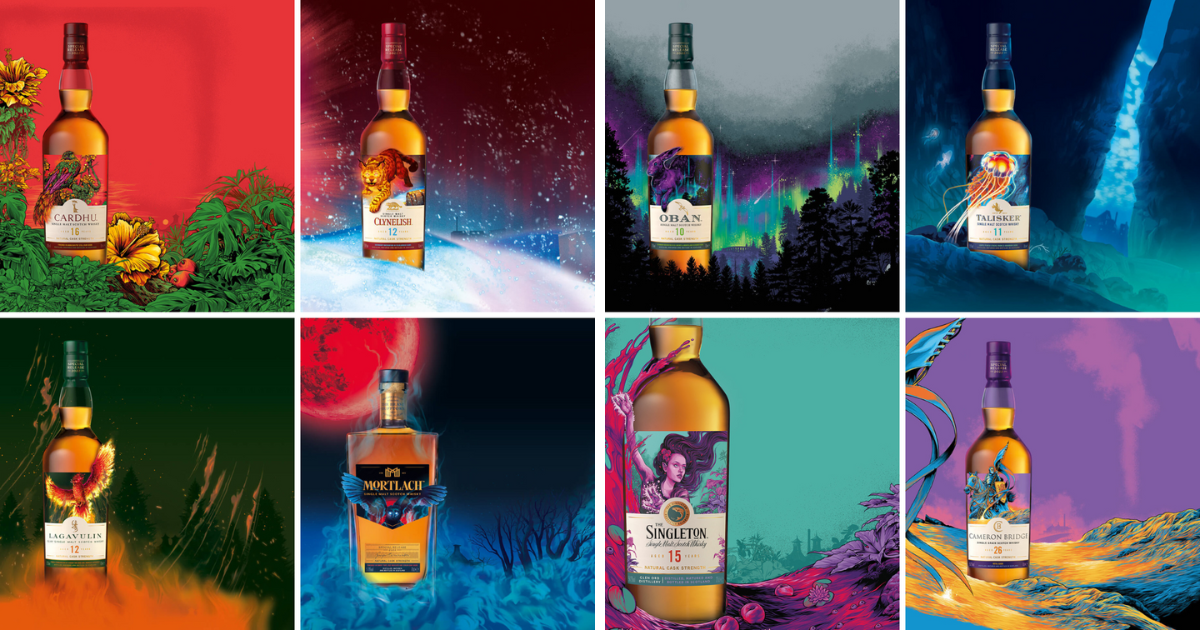 ---
Ready to receive world exclusive whisky?