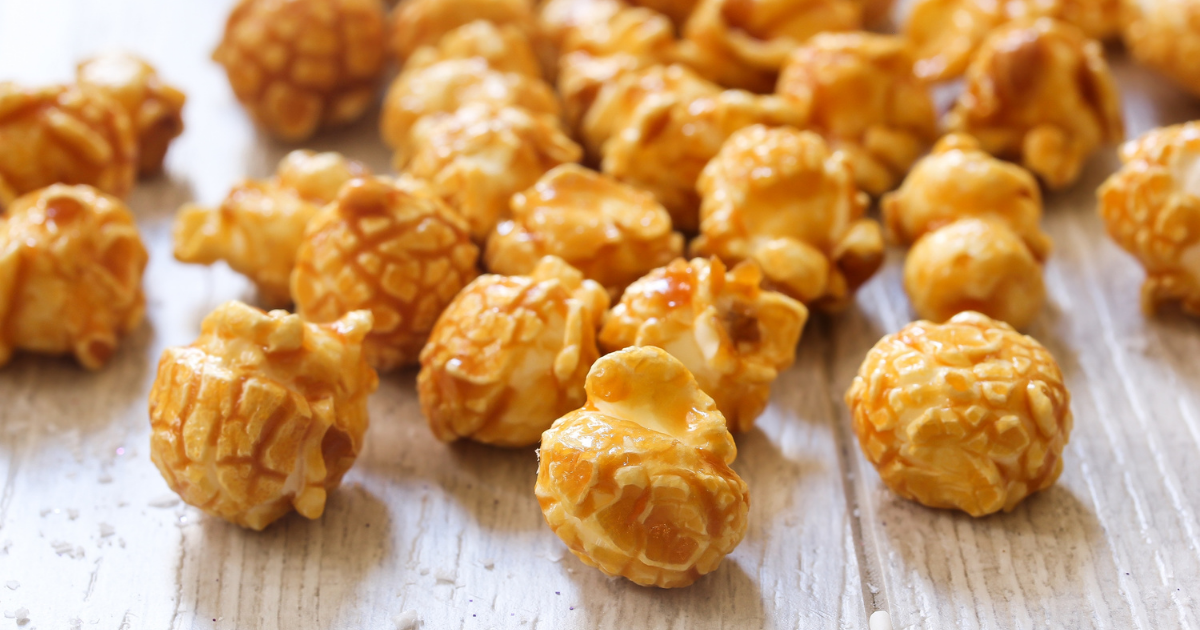 Whisky and Caramel Popcorn
January 13, 2022
/ 2 mins
Whisky. Caramel. Popcorn. Need we say more? Supercharge your next Netflix session with this whisky-infused caramel goodness.
Ingredients:
10 cups popped popcorn
1 cup light brown sugar
¼ cup light corn syrup
1 cup unsalted butter
1/8 teaspoon cream of tartar
½ teaspoon salt
½ teaspoon baking soda
2 tablespoons whisky (your choice)
Method:
Alrighty, let's get a-poppin'.
1. Fire up that oven to 95 degrees. Now spread your popcorn out evenly over two large baking trays. Remove any pesky un-popped kernels.
2. In a medium saucepan, melt the butter over medium-high heat. Then pop in the sugar, corn syrup, cream of tartar and salt. Make sure you stir it constantly while you bring the mixture to the boil for around five minutes.
3. Remove the saucepan from the heat and immediately stir in the baking soda and the whisky. The mixture will become thick and bubbly. Now pour the mixture over the popcorn and gently toss the mixture through until the popcorn is coated.
4. Now put the baking trays in the oven for 30 minutes. Take them out of the oven and give them a gentle stir. Put them back in the oven for another 30 minutes.
5. Take the trays out of the oven and allow the popcorn to cool. Break up any large chunks. You can store the popcorn in an airtight container for up to two weeks.
6. Pour yourself a dram, get a bowl of popcorn and pop on Netflix. Enjoy.
Gave it a go? We'd love to see your pictures. Share them with the Club on Facebook and Instagram.
Ready to receive world exclusive whisky?