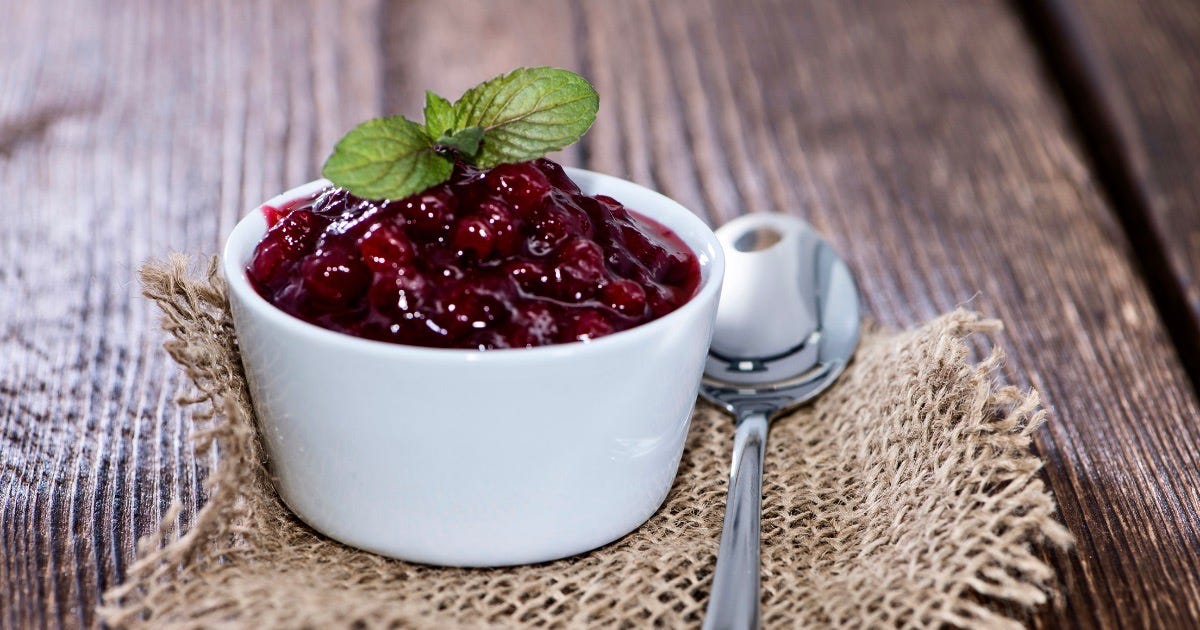 Whisky and Cranberry Sauce
December 21, 2020
/ 2 mins
This super simple cranberry sauce is the whisky twist your left-over cold meat and turkey has been waiting for, and it'll bring a bit of pizazz to your next BBQ, too. Refreshing and zesty, it's just made to be slathered onto poultry and ham. And the best bit? There's a splash of whisky that'll give it a bit of kick. You won't need much time or many ingredients to whip it up, either; expect to spend around half an hour prepping and cooking.
Ingredients:
1.5 cups of fresh cranberries — washed and sorted
3/4 cup water
3/4 cup dark brown sugar — make sure you pack it in nice and tight
1/4 teaspoon sea salt
3 tablespoons of whisky — pick your poison here
Optional — feel free to extra spices or ingredients like orange or lemon zest (or a splash of juice, ginger, cinnamon or vanilla beans.
Method:
1. Get yourself a nice big pot. Over medium heat, combine the water, whisky, salt and brown sugar. Stir it until the sugar dissolves and the liquid begins to boil.
2. Add the Cranberries, reduce the heat to low and let it boil for 20-30 minutes. Give it a stir now and then — especially in the last ten minutes.
3. Take it off the heat and let it cool down. Then pop it in the fridge and allow it to cool for six hours before you serve it.
That's it! Remember, if you give it a go, be sure to tag us in some photos on Facebook and Instagram.
We've adapted this recipe from Wonky Wonderful.
Ready to receive world exclusive whisky?