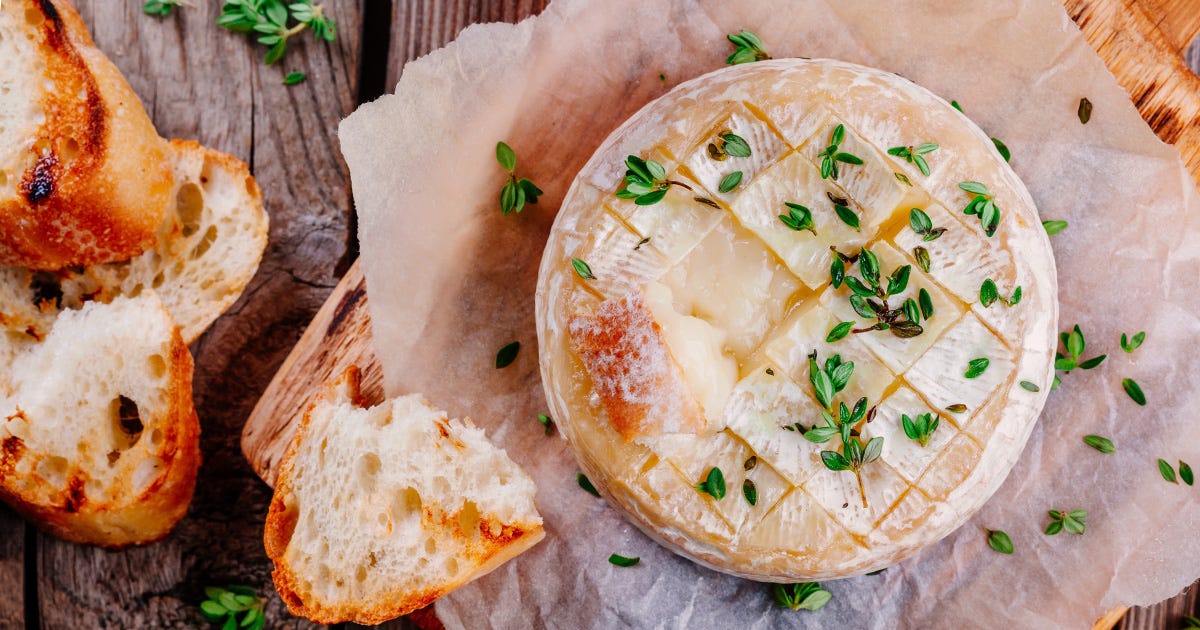 Whisky and Nut Baked Camembert
September 10, 2020
/ 3 mins
When it comes to pairing booze and cheese, it's fair to say wine pretty much gets all the attention. But let's not forget whisky and cheese make a damn fine pair too. That being said, if you ask us, whisky pairs well with most things…
The aim of the pairing game is to unite the strengths of both the drink and the cheese. As a rule of thumb, remember the two Cs: complement or contrast. In other words, pair up a dram and a cheese that have similar flavours to really amplify the taste. Or, couple different flavours that contrast each for balance and harmony. Ahhhh.
With this in mind, you might want to team-up hard or blue cheese with a full-bodied whisky, but soft, creamier cheese is better suited to light, smoother whisky. So keep that in mind when you're choosing which whisky to use with this delicious, gooey goodness, because you're going to be sharing a dram with the cheese itself!
In typical Whisky Club style this recipe is super simple and moreish — you might say it's the ultimate comfort food. You'll only need around ten minutes to prepare it, and around 20 minutes baking time. Slice up some crusty bread to make it a meal, or keep it simple for a luscious Sunday night snack.
Ingredients:
1 x 250g wheel of camembert
2 rosemary sprigs, torn
2 thyme sprigs, torn
50g mixed nuts, chopped
1 tbsp whisky of your choice
2 tbsp maple syrup
Crusty bread, to serve (optional)
Salt and pepper to season
Method:
Step 1. Preheat the oven to 180 degrees.
Step 2. Gently score the camembert on top in a crosshatch pattern.
Step 3. Season the camembert with a little bit of salt and pepper.
Step 4. Mix the herbs with the nuts.
Step 5. Splash the whisky over the cheese, then top it with the herb and nut mix. Drizzle the maple syrup over the camembert.
Step 6. Put the camembert on a baking tray lined with baking paper and bake for 15-20 minutes or until warm and molten.
Step 7. Feel free to garnish with a few sprigs of rosemary. Place on a serving board with some crusty bread. Pour yourself a dram and enjoy the gooey goodness!
How good does that sound! Let us know if you make it, we'd love to hear what you think! Be sure to tag us in some photos on Facebook and Instagram too.
We've adapted this recipe from BBC Good Food
Ready to receive world exclusive whisky?