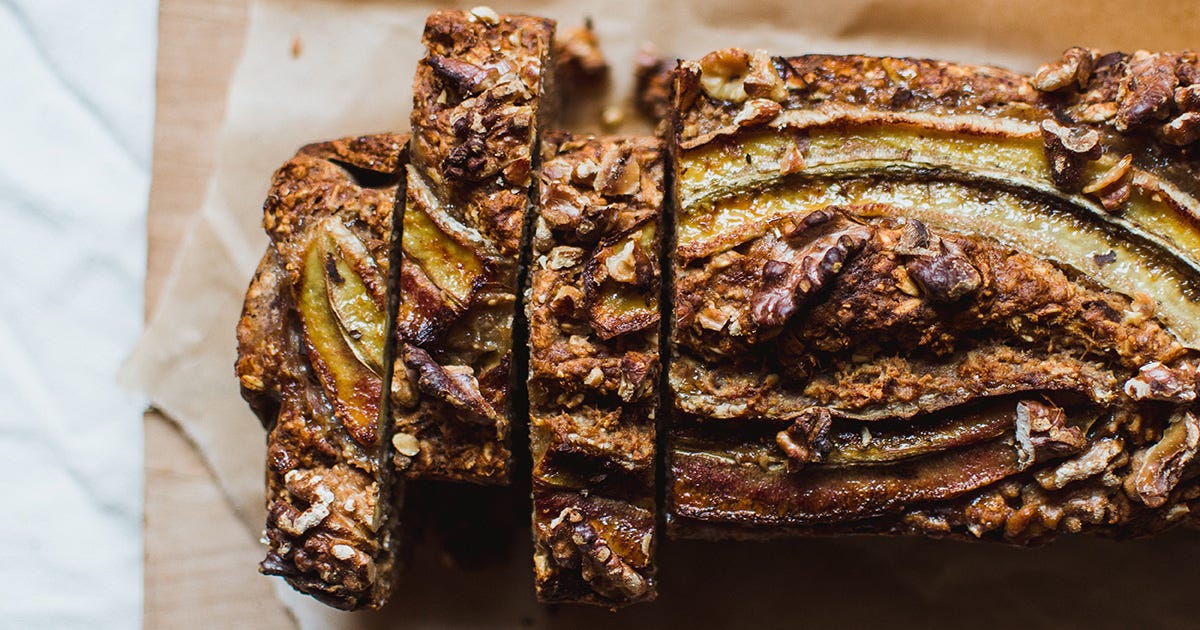 Whisky Banana Bread
November 05, 2020
/ 3 mins
Alright whisky lovers, here's a whisky twist on an old favourite. In classic Club cooking style, it's low to no fuss and you've probably got all of the ingredients already.
The splash of whisky in this recipe adds rich, warm and complex depth. That brings us to the important question: which whisky to use? That's up to you. Anything light and fruity will work a treat. Even a whisky that has a hint of mild peat will work well with the cinnamon and the spice. But we'd recommend avoiding anything too big bold and smoky — unless that's your thing, of course.
So, pour yourself a dram and bake yourself some happiness with this ever-so-slightly boozy banana bread. And remember, we love seeing your photos, so if you give it a go, tag us on Facebook and Instagram.
Ingredients:
3 ripe bananas, we mean really ripe — like almost ready-for-the-compost ripe. Yes, that ripe.
190g plain flour
A dash of milk — from a cow, plant or nut. Your choice.
75g unsalted butter
75bg brown sugar
1 egg
1 teaspoon vanilla extract
1 shot of whisky. Again, this is up to you.
1 teaspoon baking soda
1 teaspoon sea salt
1 teaspoon ground cinnamon
1 teaspoon mixed spice — optional
Sliced banana and nuts — again, optional

Method:
1.Get your oven firing to a balmy 190 degrees. While it's heating up, line your baking tin with baking paper.
2.Next up, peel the bananas and break them up into chunks. You'll need to make a puree, so get put your stick mixer, blender or roll up your sleeves and use a fork (and a little bit of elbow grease).
3.Get a large saucepan and melt the butter over low heat. (FYI: you'll be using this saucepan to add all of your ingredients, so make sure it's big enough. You don't want to make a big mess.) Once it's melted, take it off and add your wet ingredients — that's your banana mash, sugar, egg, vanilla and the prime ingredient, the whisky. Stir it together until you've got a nice, smooth consistency.
4.Now it's time to add your dry ingredients. So, stir through your baking soda, salt, spices and the flour and add them to the saucepan.
5.Fetch the baking tin you prepared earlier and pour through your mixture.
6.Bake it for 40 minutes — but keep an eye on it towards the end. It may need a little more or a little less, we'll leave that to you to make the call. Feel free to use the fail-safe skewer test here: if you pop it in the centre and it comes out goo-free, it's cooked.
6.The essential step, pour yourself a dram and enjoy the fruits of your labour.
We've adapted this recipe from Phillipa Moore.
Ready to receive world exclusive whisky?