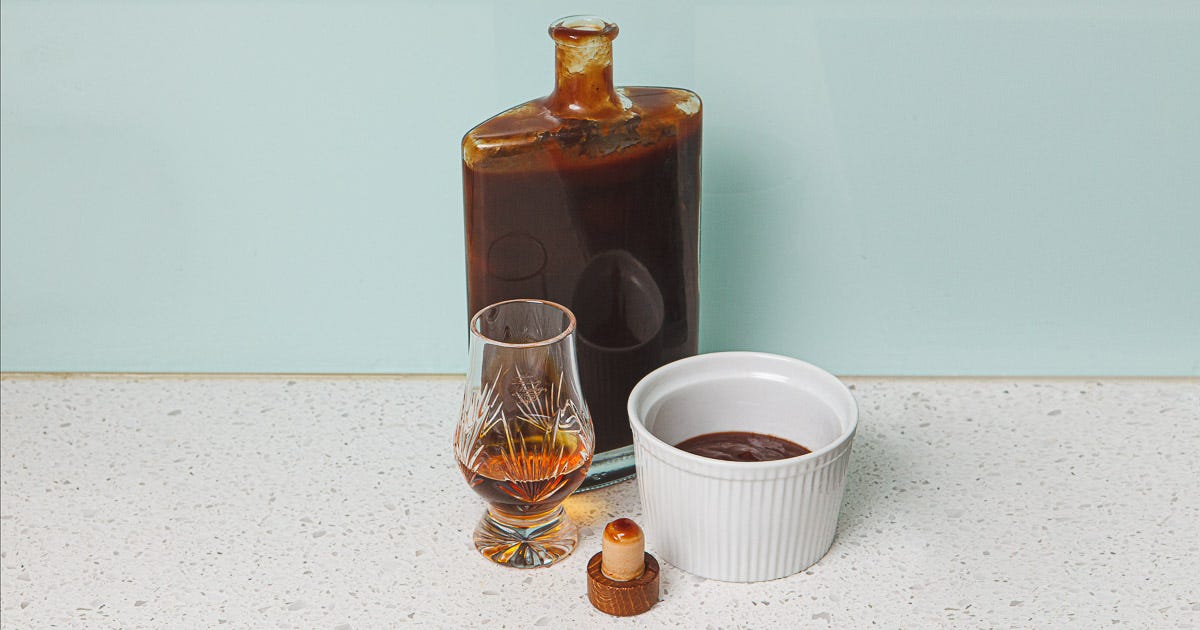 Whisky BBQ Sauce Recipe
Here at The Whisky Club we love cooking almost as much as we love drinking whisky, so any chance to combine the two and we're all over it. Of course, splashing single malt into your dinner is probably not something you're going to do every day, so we reckon this Whisky BBQ Sauce is the perfect solution - one you can keep in your fridge to add a little whisky flavour to (almost) any meal.
The best thing about this Whisky BBQ Sauce is super easy to make. If you'd like to spice it up a little, feel free to add a dash or three of Tabasco sauce to add a bit of heat. Oh, you'll have sauce for days with this recipe too.
Whisky BBQ sauce
Ingredients:
1/2 onion finely diced
4 garlic cloves minced
3/4 cup whisky (your choice)
1/2 tsp black pepper ground
1/2 tsp salt ground
1 400g can diced tomatoes
1/4 cup tomato paste
1/3 cup apple cider vinegar
1/4 cup Worcestershire sauce
1/2 cup brown sugar firmly packed
2 tbsp liquid smoke flavouring
Dash of Tabasco sauce (optional)
Method:
Fire up a big frypan over medium heat. Fry the onion and garlic till soft.
Add the ground black pepper, salt, diced tomato, tomato paste, apple cider vinegar, Worcestershire sauce, brown sugar, liquid smoke and whisky.
Bring it to the boil. Then turn it down to medium-low heat and allow to simmer for 20 minutes.
Allow it to cool, then run it through a strainer for a super smooth and chunk-free sauce.
And with that, you've done it! Your very own Whisky BBQ Sauce. It's great on a steak or burger... whatever you want, really!
Ready to receive world exclusive whisky?