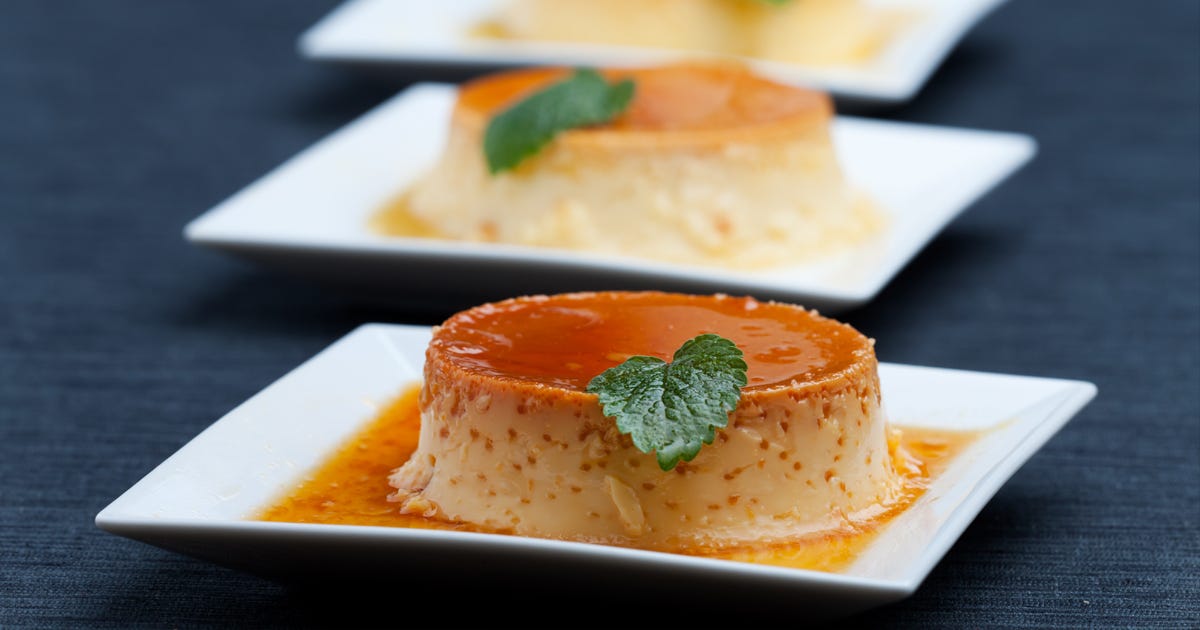 Whisky Caramel Cremes Recipe
What is it about whisky that makes everything (well, most things) taste better? A lot of chefs compare using whisky to using salt because it really brings out the flavour. Who are we to argue?
These caramel crèmes are really easy to make and are super delicious. As for which whisky to use, well that's up for you. But remember, you don't need much of it to add a real kick, so treat yourself and add a splash of the good stuff. Just make sure you save enough for a dram to enjoy while you're cooking.
Give yourself around half an hour to prepare and another 45 minutes to cook them, but be aware they'll need a further hour to cool down before serving. But believe us, it's worth the wait. You'll get 8 serves, so invite some friends around - oh wait... Keep some in the fridge and enjoy them later.
Ingredients:
130g Brown sugar
80g Demerara sugar
300g Caster sugar
9 Egg yolks
1 Egg
700ml Thickened cream
350ml Milk
50ml Baileys Irish Cream
60ml Whisky (your choice)
Water
You'll also need 8 200ml ramekins
Method:
First up, you'll need to preheat your oven to 110C. Stir the brown sugar and the demerara sugar and 1 tablespoon of water in a saucepan over medium heat until the sugar dissolves. Allow it to cook for around 5-6 minutes until it becomes caramel.
Then add 150ml of water (be careful — the hot caramel might spit) and stir over low heat until it becomes a consistent texture. Let it cool slightly.
Now whisk the rest of the ingredients into a bowl. Stir through the caramel until the ingredients combine. To make sure the consistency is super smooth, run the mixture through a strainer.
Pour the mixture into the 8 ramekins and put them in a roasting pan lined with a tea towel and pour in enough hot water to come halfway up the sides of the ramekins. Cover the tray with foil and cook until the mixture is just about set. This should take around 30-35 minutes. Take the ramekins out of the oven and allow them to cool. Then pop them in the fridge for an hour.
While the ramekins are cooling, grab the caster sugar and 30ml of whisky for the caramel syrup. Stir the sugar and 1 tablespoon of water in a saucepan over medium heat until it dissolves. Allow it to cook, without stirring for 4-6 minutes until it becomes caramel. Pour in the whisky and 125ml of water (again, look out for spitting!). Stir until it's combined and then allow the mixture to cool. Spoon over the caramel crèmes and serve.
Pour yourself a dram and enjoy!
We've adapted this recipe from Australian Gourmet Traveller.
Ready to receive world exclusive whisky?