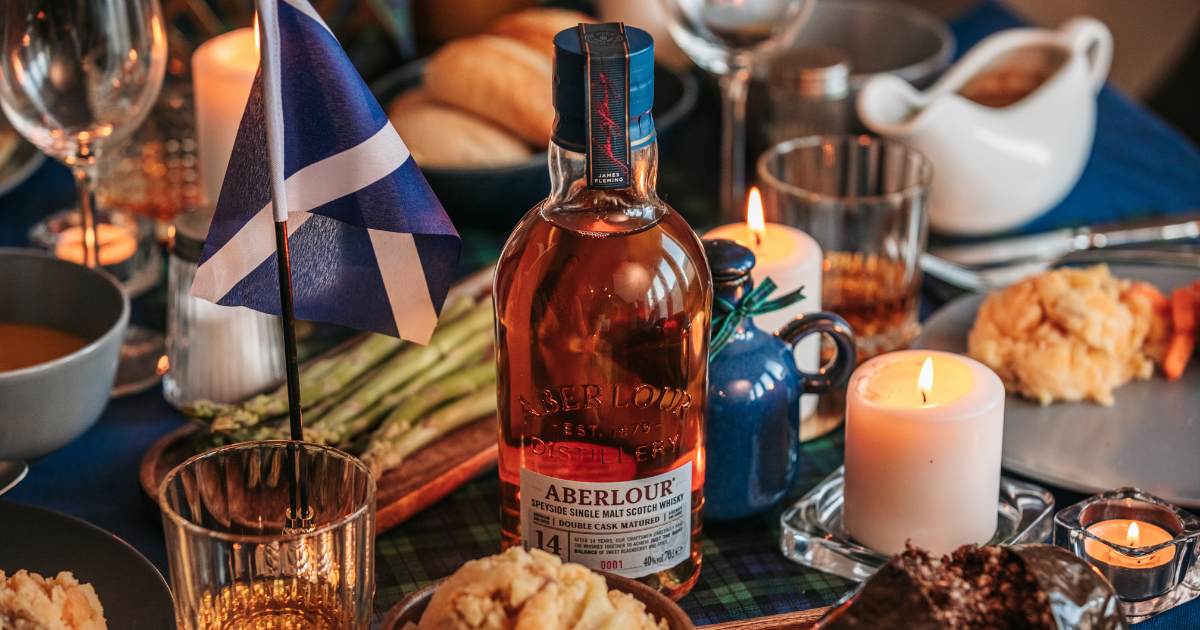 Whisky Cream Sauce For Burns Supper
January 21, 2022
/ 2 mins
Burns Night is just around the corner, whisky lovers. So why not whip up this traditional Scottish whisky cream sauce to top your haggis. And if haggis isn't your thing, you can use a nut roast, steak, chicken or potatoes. In our opinion, whisky sauce tastes good on just about anything.
So, what's Burns Night? Robert Burns is Scotland's national bard and one of the world's greatest poets. His life and work are celebrated across the world on his birthday, January 25, with a 'Burns Supper.'
A Burns Supper can range from an informal gathering of friends to a formal dinner — bagpipes, poetry readings, haggis, neeps and tatties included. Oh, and a dram or two, of course.
Speaking of drams with friends, we'll be having a drink with the legends at Tullibardine on January 27, so pour yourself a dram and come along for the fun.
Alrighty, let's get into it!

Ingredients:
3-4 tablespoons of whisky (your choice)
100ml double cream
50ml stock (veggie, beef, chicken — your choice)
1 knob of butter
1 teaspoon Dijon mustard
Salt and pepper to taste
Method:
1. In a frying pan or small pot, add the knob of butter and melt it over medium heat.
2. Add the whisky to the pan. Light the whisky with a long-handled kitchen lighter and allow it to burn off the alcohol to make the sauce less bitter. Be careful — the flame can be pretty aggressive, but it will burn out quickly. Easy does it.
3. Once the flame is completely out, add the cream, stock and mustard to the pan.
4. Allow the sauce to thicken and reduce. Stir continuously and then add salt and pepper to taste. And, if you want to add a little extra kick, and another tablespoon of whisky (no need to set it alight again).
There you have it!
Gave it a go? We'd love to see your pictures. Share them with the Club on Facebook and Instagram.
We've adapted this recipe from Scottish Scran
Ready to receive world exclusive whisky?