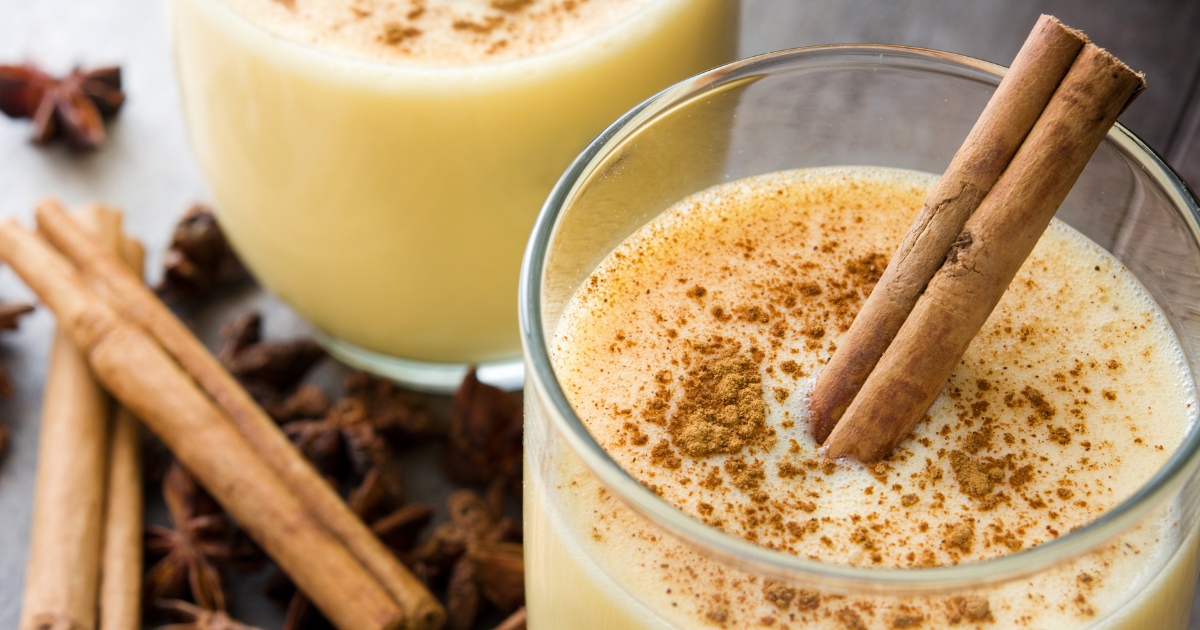 Whisky Eggnog
December 12, 2022
/ 2 mins
There's nothing like a glass of eggnog to get you in the Christmas spirit. Traditional eggnog recipes call for brandy or rum, but we here at Club HQ think the best type of brandy is whisky.
This eggnog is dead set delicious and the recipe comes from The Whisky Club's very own Jess. She whipped up a batch for the team and got and got a resounding thumbs up, so we thought we'd share the love and the eggnog with the rest of the Club.
Choose you're your favourite whisky for the recipe. As you can see, Jess's used our Glenfarclas Oloroso Sherry Casks 2012 Vintage. As a rule of thumb, any whisky that's got vanilla or baking spice flavours will go down a treat. But again, you decide.
This recipe is super simple, and you'll get around four small glasses out of it.
Alright, put your Christmas hat on and let's get into it.


Ingredients:
200ml full cream milk
100ml cream
1/4tsp ground mace. You may need to visit a speciality store to get your hands on some mace, otherwise use good ol' ground allspice.
1/2tsp ground nutmeg
1/2tsp ground cinnamon
2 eggs
1tbsp caster sugar
100ml whisky
Fresh nutmeg for grating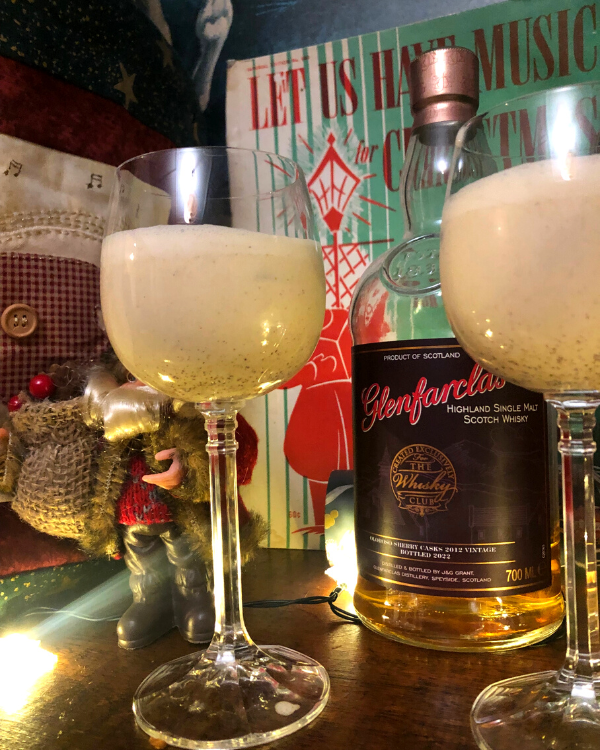 Method:
Put the milk, cream, mace (or ground allspice), nutmeg and cinnamon in a small saucepan and bring it to a slow simmer.
Whisk the egg yolks and sugar in a bowl for a few minutes until it forms thick ribbons. Keep your egg whites.
Now pout the simmering milk over the yolks and keep on whisking! It's important to whisk the mixture constantly to prevent them from scrambling. Now add the whisky.
Cover the mixture and put it in the fridge for 24 hours (or up to three days). This'll allow the flavours to develop.
When you're ready to serve up your eggnog, you'll need to beat the egg whites to soft peaks. Then carefully fold into the eggnog mixture.
Pour them into glasses and top with freshly grated nutmeg and serve immediately.
Enjoy!
We'd love to see your piccies if you give this recipe a go. Share them with us on Facebook or Instagram.
Not a Member of Australia's biggest community yet? Join free now for world-class whisky made just for you with all the whisky perks to match.
Ready to receive world exclusive whisky?