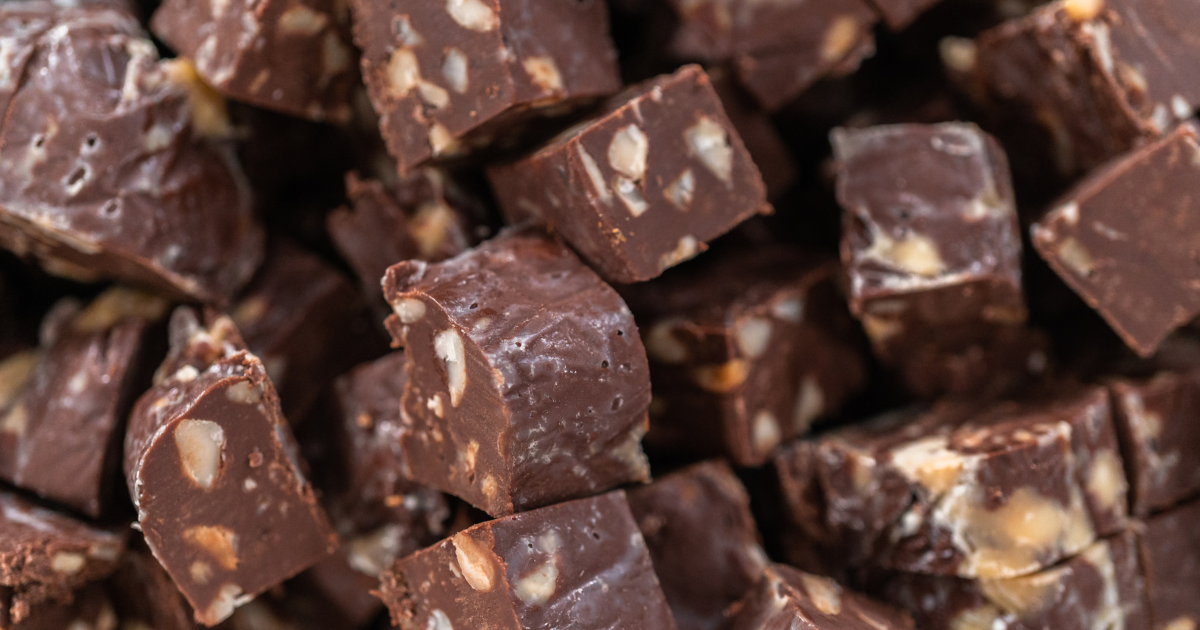 Whisky Fudge
Some things are just meant for each other. Chocolate and whisky? Yep, they're meant for each other. We probably don't need to tell you that. It's not surprising considering the pair have a lot in common. Chocolate, like whisky, is made from a handful of simple ingredients and yet comes in a wide range of varieties.
If you've got a few choccy eggs left over from Easter, we recommend you give this super simple whisky fudge a go. You only need a few other ingredients and a splash of whisky.
Alright, let's make some magic.
Ingredients:
3 cups chocolate
1 tbsp unsalted butter, softened or melted
1 tsp vanilla extract
1 cup sweetened condensed milk
¼ cup whisky (you choose)
Pinch of salt
Optional: ½ cup chopped pecans or walnuts
Method:
1. Pour the chocolate into a microwave-safe mixing bowl or pop them in a saucepan and melt them on the stovetop over low heat and stirring constantly. Try to resist eating your ingredients.
2. If you've opted for the microwave, put them in for 1-2 minutes but take them out of the microwave every 15-30 seconds to give it a good stir.
3. Add the rest of the ingredients to the bowl of melted chocolate and stir well until it's combined. Again, resist the urge to eat/drink your ingredients.
4. Line an 8x8 dish with foil.
5. Transfer the mixture onto the dish and put it in the fridge for at least 2 hours until it's firm.
6. Remove it from the fridge, slice it up, pour yourself a dram and serve it up! Store any leftovers in the fridge. If you can resist eating it all, that is.
Did you give it a go? Share your images with us on Facebook and Instagram.
We've adapted this recipe from The Jam Jar Kitchen
Ready to receive world exclusive whisky?