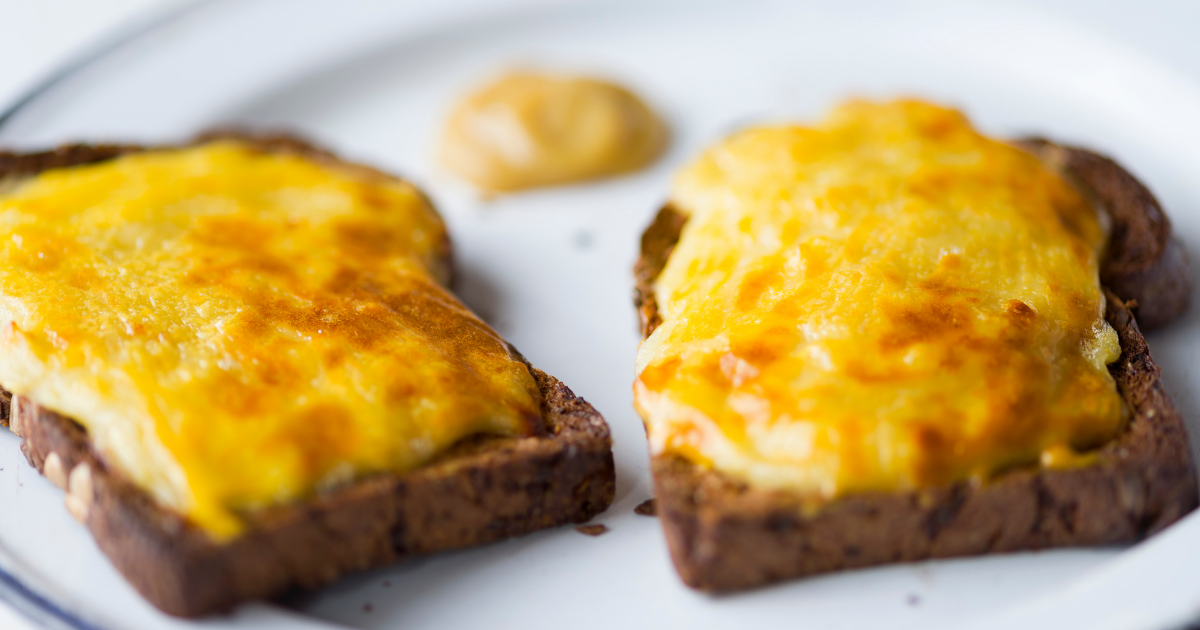 Whisky Rarebit
Gooey cheese, crusty bread and a hint of whisky — we guarantee this will become your go-to winter comfort snack or your next best party trick.
It's easy to make and there's no need to make a trip to your local shop, you've probably got the ingredients in the kitchen already.
Heat up that grill and let's get going, whisky lovers.
Ingredients:
25 grams of butter
175 grams of grated cheddar cheese
1 Tablespoon of whisky
A dash of mustard
1 egg, beaten
Salt
A pinch of cayenne pepper
4 slices of hot, thick toast
Method:
1. Alright, melt the butter in a saucepan and slowly add in the cheese, whisky, mustard, salt and pepper.
2. Stir over low heat until the cheese has completely melted and the rest of the mixture is silky smooth.
3. Once you're happy with the texture, take the saucepan off the heat and stir through the beaten egg.
4. Have the hot toast ready to go and arrange it on your grill. Spoon out the mixture onto each slice and spread it out evenly.
5. Pop it under the grill. Take it out once it's browned to perfection.
6. Pour yourself a dram and serve immediately.
Did you give it a go? Share your images with us on Facebook and Instagram.
We've adapted this recipe from ckbk.
Ready to receive world exclusive whisky?