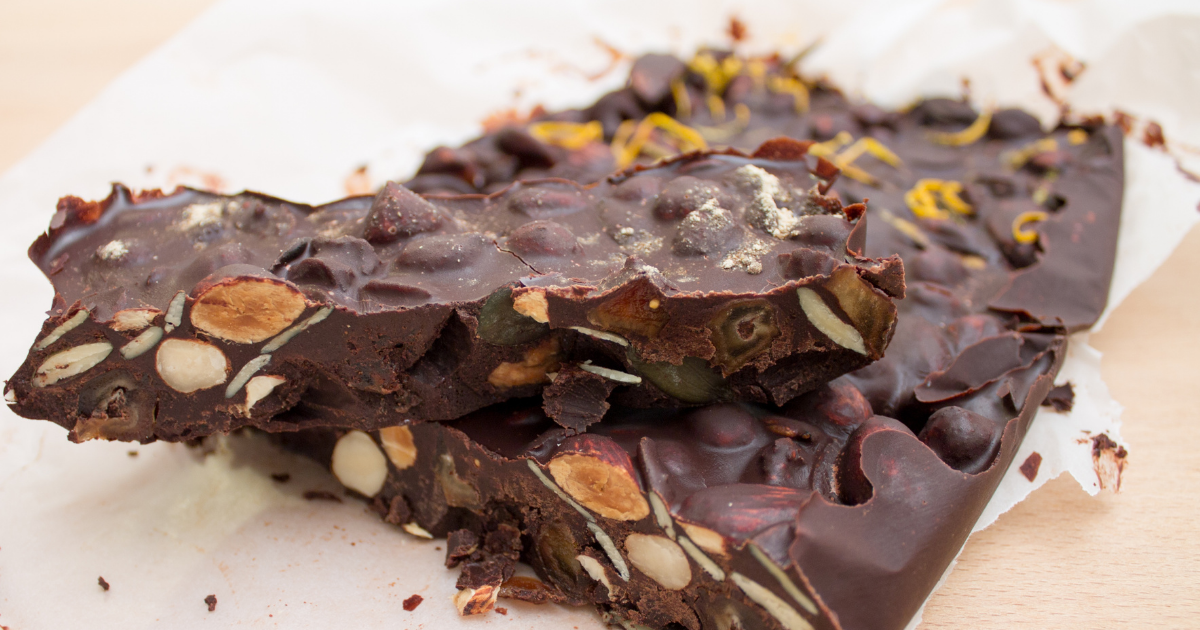 Whisky Rocky Road
Chocolate, marshmallows, smoked almonds with a dash of whisky? Pure yum. Try this tasty twist on everybody's favourite this Easter.
"Hey, Whisky Club, who invented rocky road?" We're glad you asked.
While its origins are debated, legend has it the earliest mention of rocky road dates back to 1853 here in Australia. The story goes rocky road was created to sell confectionary that had past its best-by date during the long haul from Europe.
The savvy sweet merchants would mix it with nuts and chocolate to disguise the taste. The name comes from the rocky road that travellers navigated to reach the goldfields.
Alright, enough history, it's time to get cooking.
Ingredients:
25 unfilled chocolate biscuits, broken in halves
2 tablespoons whisky (your choice)
800g melted dark chocolate
2 tablespoons vegetable oil
6 thinly sliced candied clementines (220g) (you can find these at speciality food stores. If you can't find and, use candied oranges instead)
1 cup chopped naturally smoked almonds and an extra ½ cup
2 cups white marshmallows
Method:
1. Put the biscuits in a medium bowl and drizzle over the whisky.
2. Now put the chocolate and oil in a large bowl and stir until it's completely combined. Then set aside 1 cup of the chocolate mixture.
3. Add the clementines, almonds, marshmallows and the biscuit mixture into the large bowl and combine all the ingredients
4. Now spoon the mixture into a lightly greased 20cm x 30cm slice tin that's lined with non-stick baking paper.
5. Tap the tin gently and smooth the top. Pour over the chocolate you set aside and smooth it out into an even layer.
6. Sprinkle the extra almond over the top and refrigerate for 30 minutes or until it's set.
Pour yourself a dram, cut the rocky road into bars and serve!
We've adapted this recipe from Donna Hay
Gave it a go? Don't forget to share your picture on Facebook and Instagram.
Not a Member yet? Join Australia's biggest community of whisky lovers free today.
Ready to receive world exclusive whisky?