January 2023
Glenfiddich The Orchard Experiment
A world-first from the world's biggest single malt. The fifth edition in Glenfiddich's cult Experimental Series brings us the first-ever Scotch matured in apple brandy liqueur casks. It's delicious and it's exclusive to the Club in Australia.
United Kingdom
Nose Gooey marshmallow, crisp apple and fresh pear, rich strudel balanced with delicate oak notes.
Palate An initial burst of ripe orchard fruits with fairy floss, sweet creamy toffee, caramelised apple and woody spice.
Finish Long-lasting sweetness with candied citrus and toffee apple into lightly toasted oak.
Overview
It's the release the whisky world's been waiting for. The long-awaited fifth edition in Glenfiddich's cult Experimental Series, celebrated for making absolutely ground-breaking single malts.
Glenfiddich's legendary Malt Master Brian Kinsman travelled south to Somerset, the heart of England's cider country to select the finest Pomona spirit casks, a luscious, sticky and rich apple brandy liqueur that's similar to Port or Sherry.
The Somerset region is one of the world's most famous apple-growing regions, producing benchmark apple cider, brandy and liqueurs.
So, what happens when one of the best whisky makers uses a world-first cask type? You haven't tasted a whisky like this before, but you need to.
This is classic Glenfiddich flavour that made it the world's most awarded distillery oozing with crisp apple, gooey marshmallow, ripe orchard fruits, creamy toffee, woody spice and rich apple strudel in every sip.
Only one batch was made, the UK's down to their last bottles and whisky lovers everywhere else are aching to get their hands on a bottle.
We know how keen our Members are to get this bottle, so we've partnered with Glenfiddich to secure the whole Australian allocation for the Club. You need to be a Member to get a bottle. And if you're already one, you need to get in quick because these sell out in a flash.
Bottles are $90. Available for Members to Add In on 6 January, 2023.
Orders for Glenfiddich The Orchard Experiment have now closed. Sign Up free now to get your hands on our upcoming releases.
THE SPECS
Maturation: Classic Glenfiddich maturation in European and American oak, finished in Somerset Pomona Spirit Casks (English apple brandy liqueur casks)
Ready to enjoy a world-class whisky collection?
Your free Club Membership gives access to exclusive single malt from Scotland, Australia and the world's best distilleries. Enjoy the unrivalled buying power of Australia's biggest whisky club.
Glenfiddich's History
The Glenfiddich Distillery was established in 1886 by William Grant and is one of the greatest success stories of Scotch whisky, single-handedly creating the single malt category and now accounting for about 30% of all single malt sales worldwide.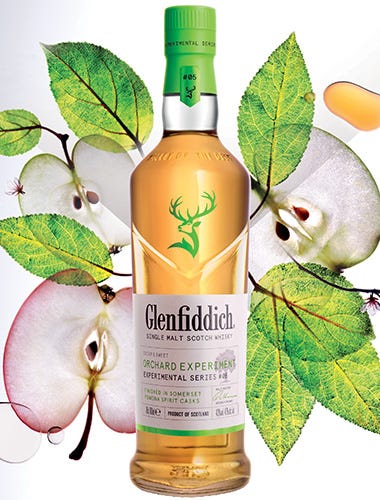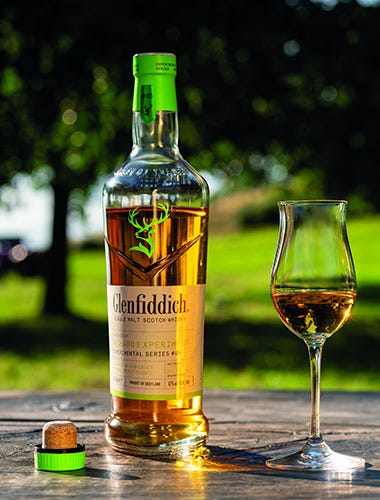 Distillery Facts
Origin: The Glenfiddich Distillery, Dufftown, Banffshire, AB55 4DH, Scotland, United Kingdom
Water Source: Robbie Dhu Spring
Capacity: 20,000,000 litres per annum
Stop scrolling. Start dramming.