Scotch Whisky
With over 130 distilleries producing both malt and grain whisky, Scotland is a major player in the whisky world. But with so many brands to choose from, which are the best Scotch whisky brands? Read on to find out. But first, let's take a look at what makes a whisky "Scotch" .
HOW does the CLUB WORK?
It's simple.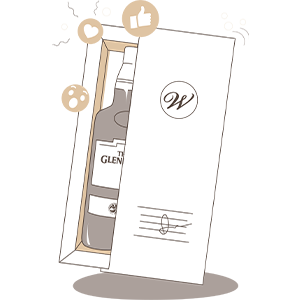 We bring you whisky
Every month we deliver you an exceptional whisky. You can elect to receive 1 or 2 bottles per month, which we call your standing order.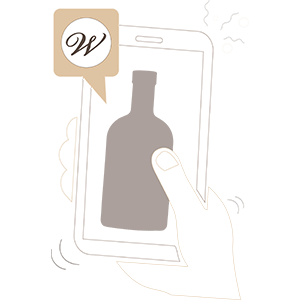 You say when
Skip monthly deliveries as many times as you want with just one click and we'll only charge you for what you drink.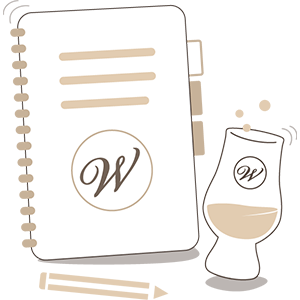 Stock up & explore
Every month you can Double Up your standing order, or Add In one of our rare and unique feature whiskies.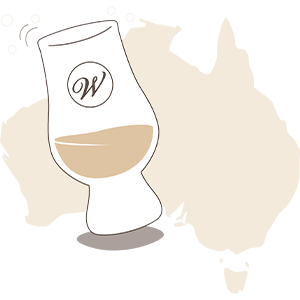 Live your best whisky-life
In between deliveries, enjoy our awesome Member Perks like 20% off drams at our partner bars and guided tastings with the distillers themselves.
That's it!
No joining fee, no minimum order, cancel anytime and only pay for what you drink. Our massive buying power means you'll be able to access superstar whiskies for only $110 - $145 each month, making us Australia's best whisky club.
Get started
Choose your Membership
What is Scotch Whisky:
There are five categories of Scotch Whisky: single malt whisky, single grain whisky, blended malt whisky, blended grain whisky, and blended whisky.
Single malt Scotch whisky must be made entirely from malted barley, and be produced at the one distillery.
Single grain Scotch Whisky must be made entirely from grains, and be produced at the one distillery.
Blended malt Scotch whisky must be made entirely from malted barley, and is a blend of spirits from multiple distilleries.
Blended grain Scotch whisky must be made entirely from grains, and is a blend of spirits from multiple distilleries.
Blended Scotch whisky must be made from a mixture of both malted barley and grains, and is a blend of spirits from multiple distilleries.
Scotch whiskies must be aged in oak casks for a minimum of three years, and be of at least 40% ABV. The whisky must be entirely produced, distilled, matured and bottled in Scotland. Whisky made anywhere else in the world is not Scotch. It's common for Scotch whisky bottles to carry an age statement. This age statement must reflect the youngest whisky contained in the bottle. So, if a distillery was to vat 20 barrels of 30 year old whisky, and added one drop of 10 year old whisky into the mix, it could only be legally sold as a 10 year old Scotch whisky.
The recent rise in popularity of Scotch whisky saw a decline of aged stocks in many distilleries, resulting in an increase of releases of No Age Statement (NAS) Scotch whiskies as the distilleries tried to find liquid to put in bottles. These are often made with a combination of both older and younger spirits, and the casks used are carefully selected by the blender to achieve the desired flavor profile.
What are the Scotch Whisky Regions?
Just as there are many different wine making regions recognised around the world, Scotland has been divided into five whisky making regions, each with its own style. These are Highlands, Lowlands, Speyside, Campbeltown, and Islay.
HIGHLAND REGION
Covering a massive area in the north of Scotland, with the exception of Speyside located within, the Highlands are home to many a distillery. With a wide variety of style of malts, you can find whisky with fruity, nutty or cereal notes... even a gentle peat smoke. Though technically part of the Highland region, the Islands are often considered a region unto themselves. They span from the Isle of Arran on the south western side of Scotland, all the way up to the Orkneys and produce a wide range of flavours, are sometimes peated, and strongly influenced by the sea.
Examples of Highland whiskies include: GlenDronach, Glenmorangie, Dalmore, Tullibardine.
Examples of Island whiskies include: Arran, Jura, Tobermory, Highland Park
LOWLAND REGION
South of the Highlands you'll find the Lowland region. Home to only a small number of distilleries, with but a handful of them releasing single malt Scotch whiskies. Lowland whiskies are typically smooth and mellow.
Examples of Lowland whiskies include: Bladnoch, Auchentoshan, Glenkinchie, Rosebank.
SPEYSIDE REGION
Originally part of the Highlands, Speyside is now recognised as a region unto itself. It is an area with a very high concentration of distilleries, located along the River Spey.
Examples of Speyside whiskies include: Aberlour, Balvenie, Glenlivet, Glenfiddich.
CAMPBELTOWN REGION
Once home to over 30 distilleries, Campbeltown on the Kintyre peninsula on Scotland's south west coast was considered the whisky capital of the world. How times have changed, with only three distilleries remaining in operation today, all producing a wide variety of styles.
Examples of Campbeltown whiskies include: Glen Scotia, Glengyle (makers of Kilkerran), Springbank
ISLAY REGION
Whilst Islay (pronounced eye-luh) is an island itself (with Island region distilleries surrounding it), Islay's large number of distilleries help it attain it's own region status. Known for its heavy use of peat, your typical Islay single malt is big, bold, and full of delicious (to some) peat smoke.
Examples of Islay whiskies include: Ardbeg, Bruichladdich, Lagavulin, Laphroaig

What are the best Scotch Whisky brands?
By no means an exhaustive list, but here are some great Scotch whiskies to get you going:
The GlenDronach
The GlenDronach is one of Scotland's oldest distilleries and only the second to be granted a license to produce whisky after the Excise Act of 1823. James Allardice founded the distillery on the Boynsmill Estate in 1826. Under the guidance of Master Blender Dr Rachel Barrie, GlenDronach Distillery is famous for its use of Pedro Ximénez and Oloroso Sherry Casks. They're also known to dabble with a bit of Highland peat with some of their malts.
Their mastery of Sherry casks has seen Scotch from the distillery become regarded by many as some of the best Scotch whisky you can get, with those rich Christmas cake, fruit and milk chocolate notes you'd expect from this type of cask. The high ABV GlenDronach Cask Strength is certainly one of the best Scotches money can buy. View our April 2021 The Glendronach Cask Strentght Batch 9 release.
QUICK FACTS
Region: Highland
Style: Sherry matured, using Pedro Ximénez and Oloroso Sherry Casks. Big, rich and oily with dried fruits as they focus on heavy sherry maturation to help that long finish.
Popular releases: GlenDronach 12 Year Old, GlenDronach 15 Year Old 'Revival', GlenDronach 18 Year Old, GlenDronach 21 Year Old 'Parliament'
The Macallan
The first name in luxury single malt Scotch whisky, The Macallan is one of the most well known and respected Scotches. With old and rare bottles achieving record results at auction, the distillery produces some of the most collectable single malt in the world.
The Macallan is founded on "The Six Pillars" that help create the character of the distillery and its malts. The first is its Spiritual Home, Easter Eliches House, built in 1700 on the 485-acre Macallan Estate. The second is their Curiously Small Stills, some of the smallest in Speyside. They may be small, but there's 24 of them, so they're not messing about. The third is the finest cut - only the finest cut of spirt is taken from the stills, ready to go into the fourth pillar, Exceptional Oak Casks. Macallan spend more per cask than anyone else, ensuring the new-make only gets filled into in the best of the best. The fifth is Natural Colour. Nothing artificial here. All the colour comes from the oak. And finally the sixth pillar is Peerless Spirit.
From the distillery location, production methods and the people who make it happen, Macallan is at the pinnacle of single malt Scotch.
QUICK FACTS
Region: Speyside
Style: Rich, oily, luxury Scotch. A heavy and oily spirit that is predominantly matured in seasoned sherry casks to add complexity and fruit notes alongside winter spices.
Popular releases: Macallan Sherry Oak 12 Years Old, Macallan Double Cask 15 Years Old, Macallan Triple Cask Matured 18 Years Old, Macallan Classic Cut
Glenfiddich
The only distillery to use a single source of natural spring water from start to finish (the infamous Robbie Dhu Spring), the distillery has the capacity to produce over a staggering 20,000,000 million litres a year. Easily spotted on the shelf thanks to their distinctive triangular bottle, the 40% ABV 12 Year Old is one of the biggest selling single malt Scotch whiskies around the world. Malt Master Brian Kinsman oversees operations and leads their experimental releases using a variety of casks and production styles. A great example of this is Fire & Cane, a mix of malt with and without peat, and matured in ex-Bourbon barrels and rum barrels. View our June 2021 Glenfiddich 14 Year Old Bourbon Barrel Reserve release.
QUICK FACTS
Region: Speyside
Style: Orchard fruits of apples and pears play off the predominant ex American oak maturation which complements it with vanilla and light spice.
Popular releases: Glenfiddich 12 Year Old, Glenfiddich 15 Year Old, Glenfiddich 18 Year Old, Glenfiddich Fire & Cane
Ardbeg
Located on the south coast of Islay, Ardbeg has claimed to be the smokiest whisky from Islay, but we reckon the guys at Bruichladdich might have a bit to say about that, with their seriously peated Octomore range. Ardbeg certainly is one of the sweeter Scotches from the island though, thanks largely to the long fermentation times used. It also features a rich, oily texture thanks to purifier pipe in the spirit still's lyne arm.
Using heavily peated malt, the whisky's matured in a range of ex-Bourbon barrels, sherry and wine casks. Rarely in the bottle below 46% ABV, a cask strength Ardbeg is truly something to behold.
QUICK FACTS
Region: Islay
Style: Big, sweet and heavily peated. Tropical fruits of pineapple and lychee mixed with a big oily spirit that showcases a load of peat and smoke on the finish.
Popular releases: Ardbeg 10 Years Old, Ardbeg An Oa, Ardbeg Uigeadail, Ardbeg Corryvreckan
Aberlour
Specialising in Sherry cask maturation, with Master Distiller Graeme Cruickshank personally selecting casks from Jerez in Spain, Aberlour also mature a lot of Scotch in ex-Bourbon American oak . Perhaps most famous for the 100% Oloroso Sherry matured, cask strength, no age statement Aberlour A'bunadh which usually goes into the bottle at around 60% ABV and is considered by many as one of the best Sherry matured single malt whiskies on the market today. The distillery's gained a serious cult following alongside other big sherried whisky houses such as Glenfarclas and GlenDronach. View oue September 2021 Aberlour 14 Year Old DOuble Cask release.
QUICK FACTS
Region: Speyside
Style: A big malty whisky that is complemented by an array of fruits and spices due to maturation in a combination of both ex Sherry and Bourbon casks.
Popular releases: Aberlour A'bunadh, Aberlour 12 Year Old, Aberlour 16 Year Old, Aberlour 18 Year Old
The Glenlivet
Known as 'the single malt that started it all', Glenlivet Distillery was established in 1824 by farmer George Smith and was the first distillery in Speyside to be licensed under the new Excise Act of 1823. The Glenlivet's Scotches are noted above all others to best represent the modern Speyside style. In fact, George Smith's greatest achievement, other than being the grandfather of the modern single malt Scotch whisky industry, was creating a new style of Scotch to become the house style of Speyside.
He designed incredibly tall lantern shaped stills with wide necks that enabled the spirit to have maximum contact with the copper, while the height ensured that only the lightest vapour reached the top to condense creating light, sweet, floral flavours and an estery character. This alternative to the heavy, dense and rich style of whisky produced in Speyside at the time proved to be hugely popular and remains so today. The Glenlivet mature some of the world's best Scotch whisky in a mix of traditional oak, American oak, Bourbon barrels, ex-Sherry, French Limousin oak wine casks and ex-Cognac casks. View our August 2021 The Glenlivet 14 Year Old First FIll Ex-Oloroso Sherr Butt and The Glenlivet 17 Year Old First Fill American Oak Barrel.
QUICK FACTS
Region: Speyside
Style: Light, sweet and floral. The quintessential Speyside. Citrus and tropical fruits with a nice vanilla buttery finish.
Popular releases: The Glenlivet 12 Year Old, The Glenlivet 15 Year Old, The Glenlivet Nadurra, The Glenlivet 12 Year Old Illicit Still
Highland Park
Whilst its name might suggest the distillery's in the Scottish Highlands, it's actually located on the Orkneys off the north-east coast of Scotland, and considered an Islands whisky. Highland Park heavily peat around 20% of the barley used with local Orcadian peat, made from sphagnum moss and heather, resulting in a very different flavour to an Islay or mainland peat.
With a Viking inspired bottle design pay respect to the history of the Orkneys, and the distillery's founder, Magnus Eunson, who was a direct Viking descendant.
QUICK FACTS
Region: Islands
Style: Viscous and full bodied with dried orchard fruits of apples and plums with roast almonds and a touch of peat smoke to round out the palate.
Popular releases: Highland Park 10 Year Old Viking Scars, Highland Park 12 Year Old Viking Honour, Highland Park Cask Strength
Old Pulteney
Pulteney distillery is located in Wick, a fishing port on the northern tip of Scotland, and thanks to this proximity to the sea their Scotch whisky takes on coastal qualities, which is why Old Pulteney's known as the "Maritime Malt".
Pulteney's stills are an interesting type - both stills feature a large boil bulb that's almost the size of the base of the still, and the wash still has a flat top. This creates a high level of reflux and aids separation of specific alcohols. Meanwhile, the spirit still features a purifier and condensing is handled by a pair of worm tubs, resulting in a deliciously oily, weighty new-make.
QUICK FACTS
Region: Highland
Style: Light and floral with hints of citrus balances with vanilla and light American oak spices.
Popular releases: Old Pulteney 12 Years Old Scotch Whisky, Huddart, 15 Years Old Scotch Whisky, 18 Years Old Scotch Whisky, 25 Years Old Scotch Whisky
Lagavulin
On the water's edge, right between Ardbeg and Laphroaig on Islay, the legendary Lagavulin distillery is famously the favourite dram of both actor and comedian, Nick Offerman, and his Parks and Recreation character, Ron Swanson. Heavy on the peat smoke, Lagavulin's malt is like drinking a campfire.
It was Lagavulin 16 Year Old's inclusion alongside GlenKinchie 12 Year Old, Cragganmore 12 Year Old, Oban 4 Year Old and Talisker 10 Year Old in Diageo's Classic Malts range in the late 1980s that put the distillery into the limelight. At the time, Diageo thought only the most diehard drammer would even attempt to drink it - such intense smokiness being an uncommon in thing in the early days of single malts. How wrong they were, with the 16 regarded by many as some of the best Scotch whisky you can get, despite its 43% ABV strength. Nowadays, Lagavulin runs round the clock just to keep up with demand for the 16 Year Old, let alone the 8 Year Old, which are also joined in the range by a number of special releases and a Distillers Edition each year. View our October 2021 Lagavulin Offerman Edition: Guines Cask Finish.
QUICK FACTS
Region: Islay
Style: Bold and rich, bright citrus and vanilla is almost drowned out by peat smoke which dominates the whisky.
Popular releases: Lagavulin 16 Year Old, Lagavulin 11 Year Old Nick Offerman Edition, Lagavulin Offerman Edition: Guinness Cask Finish, Lagavulin Distillers Edition
Johnnie Walker
The starting point for many people's journey into Scotch whisky, and the biggest selling Scotch in the world is Johnnie Walker Red. Owned by Diageo, Johnnie's made with a blend of Scotch from many of their distilleries, including Cragganmore, Aberfeldy, Cardhu, Clynelish, Dailuaine, Cask Ila, Linkwood, Talisker and "The Beast of Dufftown" Mortlach to create a consistent, easy to drink flavor profile for each blend. The Core Collection releases go into bottles at 40% ABV to 43% ABV, however there are also Special Edition releases that bottle at higher ABV.
QUICK FACTS
Region: Mixed
Style: Blended Malt and Blended Scotch Whisky. Light and creamy, some floral notes match with dessert-esque flavours before coming to a short finish.
Popular releases: Johnnie Walker Black, Johnnie Walker Blue, Johnnie Walker Green
TENS OF '000S OF MEMBERS LOVE US
Hear it from Australia's biggest whisky community

REBECCA MYERS
Fantastic whisky. Great quality. Wonderful customer service. Regular competitions with awesome prizes. Also the ability to opt out each month if necessary or add more to your order!"Member since 2019

LEE BIDDULPH
"The ability to access and taste some of the most amazing and exclusive whisky at an affordable price is more than enough reason to recommend it but to top it off with some fantastic events and bars is just brilliant!! My cabinet has NEVER looked so good!"Member since 2018

RAYMOND PRATT
"This is the best way to enjoy premium Whisky (and the occasional Whiskey). Straight forward, no gimmicks, no tricks just get what you pay for. Keep up the good work Bertie and team."Member since 2016

RICHARD BROWN
"I joined because I was tired of the supermarket selection of whiskies and I found my new 'home'. The selection and choices are fantastic and price point is very good for quality whisky."Member since 2016

FIVE STAR AVERAGE RATING
Click here to see what the rest of Australia's biggest whisky community loves about the Club!

JONATHON WEAVER
"I have continually been delighted by the team at The Whisky Club. The offerings each month have been excellent. Such a great introduction in to the world of whisky. You simply cannot lose!"Member since 2018