Jack Daniel's whiskies
The iconic rock star of the whiskey world, Jack Daniel's is the world's best-selling whiskey. Each release is matured in handcrafted barrels made onsite at Lynchburg, Tennessee, after being charcoal mellowed to impart distinct smoothness. Join the Club to have first dibs on the next big release and enjoy a world-class whiskey collection.
Love Jack Daniel's whiskies? Here's what you're missing…
HOW does the CLUB WORK?
It's simple.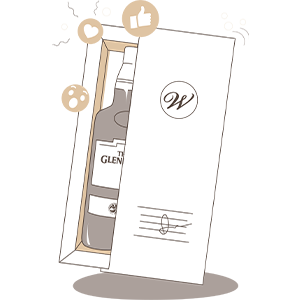 We bring you whisky
Every month we deliver you an exceptional whisky. You can elect to receive 1 or 2 bottles per month, which we call your standing order.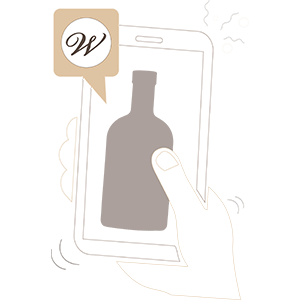 You say when
Skip monthly deliveries as many times as you want with just one click and we'll only charge you for what you drink.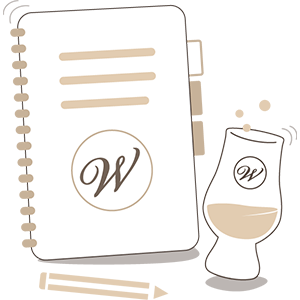 Stock up & explore
Every month you can Double Up your standing order, or Add In one of our rare and unique feature whiskies.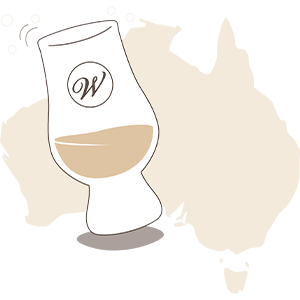 Live your best whisky-life
In between deliveries, enjoy our awesome Member Perks like 20% off drams at our partner bars and guided tastings with the distillers themselves.
That's it!
No joining fee, no minimum order, cancel anytime and only pay for what you drink. Our massive buying power means you'll be able to access superstar whiskies for only $110 - $145 each month, making us Australia's best whisky club.
Get started
Choose your Membership
JACK DANIEL'S HISTORY:
The youngest of ten children to Calaway and Lucinda Daniel, no-one knows for sure exactly when Jasper Newton "Jack" Daniel was born. His tombstone says 1850, but his mother died before then, so the truth remains a mystery. His father soon remarried and had another three children; however, Jack and his stepmother did not get along well, and following his father's death during the Civil War, Jack ran away from home.
Jack soon found himself under the care of Reverend Dan Call, a lay preacher and moonshiner living on his family farm about five miles from Lynchburg, near Lois, Tennessee. Fascinated by the still, the Reverend Call and his distiller Nathan "Nearest" Green taught Jack everything they knew about whiskey production. The bulk of the mentoring came from Nearest, forming a strong relationship between the two that would last a lifetime. It's important to note this was back in the days of the Civil War, prior to Emancipation, and Nearest was an enslaved man at the time.
Daniel eventually received an inheritance from his father's estate, following many years of dispute with his family, and it was with these funds that the business was properly established with himself and Reverend Call, making it the first registered distillery in the USA. Again, there's debate over when the this actually happened, with 1866 being the commonly given date, however records suggest this might not have actually taken place until 1875.
Soon after, the good reverend was forced to choose between his congregation (and wife) and the distillery. We're sure it was a tough decision, but his church won out in the end. Call sold his share of the distillery to Jack, who kept Nearest on - as a free man - to be his Head Distiller, with Jack as Master Distiller. Nearest stayed on until Jack moved the distillery to its new and still current site at Cave Spring Hollow, around 1881, however his sons George and Eli, along with grandsons Ott, Jesse and Charlie all worked there. In fact, to this day there's always been a member of Nearest Green's family working at the Jack Daniel Distillery!
Jack purchased Cave Spring Hollow and the land around it for some $2,148, a fortune at the time, but totally worth it when you consider the purity of the water the spring provides. Two miles deep into the cave, the springs provide a limitless supply of water, filtered through limestone and flowing at the rate of 3,000 litres per minute. Every bottle of Jack Daniel's sold is made with the water from this spring.
The iconic square bottles were first introduced in 1897, the design intended to suggest fairness and integrity. And what better to fill the bottles with, than his "Old No. 7" whiskey. Throughout the early history of the Jack Daniel Distillery, there's a bit of a pattern of incomplete records, legend, and uncertain history, and the origin of the Old No. 7 name is yet another case. It could be that the number was the distillery's old registration number, No. 7 in District 4, before it was changed to No. 16 in District 5. The name was not changed, because it had already become a recognisable brand. The alternative theory is that it was chosen following an 1887 visit to a Tullahoma based merchant friend, who had seven stores. The former seems the more likely of the two, but whatever the inspiration, the name lives on today.
In 1904 Jack took a wagon load of Old No. 7 to the World's Fair in St. Louis, Missouri, a fair where the latest and greatest innovations, products, and scientific breakthroughs were presented to the world. It wasn't easy for Jack to get noticed though, with such dazzling displays such as a demonstration of the Ferris Wheel, appearances by Helen Keller, and the debut of the hot dog all competing for attention. Sounds like an amazing show, right? Nevertheless, word got around, the judges and the punters were all suitably impressed, and Jack's Old No. 7 beat 23 other distilleries from around the world to win the gold medal for World's Best Whiskey. It seemed the world now had a taste for Tennessee Whiskey, which was great, but closer to home things were not looking so rosy as the Temperance Movement started to gain momentum in the state…
The other big piece of Jack Daniel folklore is the story that one morning in 1906 he arrived early to his office, and, as he often did, struggled to remember the combination to open his safe. In his frustration, he kicked the safe, breaking a toe and causing an infection that would eventually take his life in 1911. Again, truth or legend, we don't know for sure.
Whilst he never married, and had no children of his own, Jack had a number of nephews, one of whom, Lemuel "Lem" Motlow, was a whiz with numbers and had been put on as the distillery bookkeeper. As Jack's health deteriorated following his injury, he gave the distillery Lem in 1907, who went on to run the distillery for some 40 years. As good with numbers as Lem was though, he was no distiller. It was his younger brother Jess Motlow who took over from Jack to become Jack Daniel Distillery's second Master Distiller.
Little did Lem and Jess know what was ahead of them however, with Prohibition and the Great Depression - the biggest challenges the distillery has ever faced - just around the corner.
A state-wide Prohibition law was passed in 1910, making it illegal for the Jack Daniel Distillery to operate within Tennessee. Naturally, Lem took the matter into his own hands, launching a legal battle that ended up in the Tennessee Supreme Court, but his efforts were in vain. Operations were moved interstate to St Louis, Missouri, and Birmingham, Alabama, but the whiskey produced wasn't up to scratch and never saw the light of day. Alabama copped similar local Prohibition laws and had to close, with Missouri following suit with nationwide Prohibition commencing in 1920.
Finally, in 1933 Federal Prohibition was repealed, but good ol' Tennessee's local law remained. Motlow, now a state senator, continued the fight to have the law removed, finally achieving success in 1938, finally allowing Jack Daniel Distillery in Lynchburg to reopen. A few years later in 1941 Jess Motlow retired, with Lem Tolley becoming the third Master Distiller.
The good times didn't last for long though, the distillery forced to close its doors by the US Government's ban on whiskey production, thanks to World War II, from 1942. As stocks of Old No. 7 dwindled, demand, and prices, soared. The ban was lifted in 1946, but it took another year for suitably good corn to become available, with production once again underway in 1947. Sadly, Lem Motlow died the same year, ownership of the distillery being passed on to his children, Robert, Reagor, Dan, Connor and Mary.
1947 also saw the start of a very special relationship between Jack Daniel's and the great Frank Sinatra. Frank and entertainer Jackie Gleason were sitting in a smoky bar in New York City. Frank was undecided as to what to order, so Jackie suggested "Jack Daniel's. That's a good place to start". A good place indeed, with Frank rarely seen without a JD close to hand since, be it on-stage, aboard his private jet, a flask even in his jacket pocket when he was buried.
By 1951, perhaps thanks to Sinatra's influence, production output was finally approaching what it was before Prohibition, and in 1956 Jack Daniel's was taken over by the Brown-Forman Corporation, who still own the distillery today.
Jess Gamble took over as Master Distiller in 1964, also helping with the creation of Jack Daniel's famous black and white advertising. His time there was short, with Frank Bobo replacing him in 1966, Frank's tenure being much longer, staying through to 1988. During his time, Jack Daniel Distillery was honoured by being added to the National Register of Historic Places in 1972, and the brand's fame and fortune skyrocketed as it went on its way to becoming one of the USA's most iconic brands.
The distillery's growth through the 70s and 80s put it in a strong position, and the arrival of new Master Distiller Jimmy Bedford in 1988 saw the gradual introduction of new products to the line-up, kicking off with the double-mellowed Gentleman Jack in the same year. In 1997 the first releases of Single Barrel Select were selected by Jimmy for bottling.
After 20 years at Jack Daniel's, Bedford was replaced by Jeff Arnett in 2008 who introduced a range of flavoured expressions to the range, starting with Jack Daniel's Tennessee Honey in 2011, followed by their first new mash recipe since Old No. 7, Single Barrel Rye, and the cinnamon finished Jack Daniel's Tennessee Fire along with the launch of the first-ever barrel strength offering within the coveted Single Barrel, Barrel Strength Collection in 2015. These were soon followed by Jack Daniel's Tennessee Rye in 2017.
With the growing range and ever-increasing demand, a new cooperage was built in Lawrence County, Alabama in 2014, this massive facility hand builds hundreds – yes, hundreds – of barrels a day.
Jack Daniel's eighth Master Distiller took over in 2020. Having been Assistant Master Distiller for some six years, Frank Bobo's grandson Chris Fletcher is now in control, steering the distillery into the future.
Just like the Colonel's secret blend of herbs and spices, Jack came up with his own mash bill of 80% corn, 12% barley and 8% rye, and this is how Jack Daniel's is made to this day. The distillery has eight silos for storing corn, two for barley and a further two for rye. These grains are mixed in the pure Cave Spring Hollow water. Some wet solids from previous mashes are added at this stage, this "sour mash" process resulting in a more consistent fermentation from batch to batch. Jack Daniel's also use their own yeast strain, which has been kept alive in the lab for generations. The mash is allowed to ferment for six days before a just a single distillation in a large copper hybrid pot/column stills.
Once distilled, the new make goes through a charcoal filtering process known as the Lincoln County Process, or as Jack Daniel's call it, "mellowing". The distillery makes its own charcoal three times a day, three days a week. And it's quite the process. Pallets of hard sugar maple are stacked, then doused in new make spirit and set alight. Reaching temperatures of over 1,000°C, the fire eventually burns down to embers which are cooled, the charcoal then ground and filled into three-metre-high stacks. All Jack Daniel's new make is then gravity fed through the charcoal, a journey that can take three to five days to complete. The process removes impurities from the spirit, reduces the taste of the corn, and results in a very smooth spirit ready for barrelling.
Jack Daniel's use a mind-bogglingly huge number of virgin American White Oak barrels, the majority of which are now made in their own cooperage. However, they do get barrels from other sources, including Glenmorangie, who own a forest in the Ozark Mountains in Missouri and build casks in the USA with this wood to their exact specification. They're leased to Jack Daniel's for maturation of their Tennessee Whiskey and once they're done with them, the barrels are shipped home to Scotland for maturation of Glenmorangie. There's no shortage of takers for the rest of the casks either, being snapped up by other whisky distilleries in Scotland and around the world, a number of rum distilleries and breweries, the makers of Tabasco sauce, and many get cut in half to be sold as planters at your local hardware store.
Maturation in Tennessee is almost completely opposite to maturation in Scotland. Where Scotland has stable cool temperatures, Tennessee weather can fluctuate by up to 40-50°C. Summers are usually hot and humid and can reach in the high 30°s, while winters can sometimes get down to double digits in the minus. These fluctuations really change the way the whisky matures and is also one of the main reasons you don't see age statements on a lot of American whiskeys.
The casks are stored in big barrelhouses that are up to seven stories tall. Because these barrelhouses are so big, they end up forming their own microclimates. Barrels stored at the bottom of the barrelhouse will experience cooler temps and will generally take a lot longer to mature, while the barrels on the top level will end up with a lot more cask integration as the trapped heat rises and really pushes the spirit deep into the cask to extract all the sugars that have been formed during the toasting process of coopering.
Due to the big difference in whisky maturation style in the barrelhouse, Jack Daniel's actually selects casks from different floors due to the flavour profile for both their Old No. 7 Black and Gentlemen Jack labels. The top floors where the flavour has really intensified due to that heat is where the Master Distiller will pick out the most exceptional barrels for a Single Barrel release.
Lynchburg is in Moore County, which just happens to be a dry county. What does this mean? Well, while it's perfectly fine to make the stuff there, it's not so fine to buy or sell it. The only exception to the rule is that a distillery may offer one commemorative product for sale. So, unlike the distillery door purchases we're accustomed to elsewhere, if you ever visit the Jack Daniel Distillery's White Rabbit Bottle Shop, you'll be given the choice of just one product to take home as a souvenir, and this rotates between Old No. 7 in a commemorative bottle, through to a range of seasonal blends, Single Barrels and Gentleman Jack.
Today, Jack Daniel's Black Label is the darling of the Brown Forman sales charts, selling some 12.5 million cases in 2017, with no signs of slowing down. Sales of the flavoured and premium products such as Gentleman Jack are also on the increase, making Jack Daniel's a true powerhouse in not only the American, but the world Whisk(e)y market.
TENS OF '000S OF MEMBERS LOVE US
Hear it from Australia's biggest whisky community

REBECCA MYERS
Fantastic whisky. Great quality. Wonderful customer service. Regular competitions with awesome prizes. Also the ability to opt out each month if necessary or add more to your order!"Member since 2019

LEE BIDDULPH
"The ability to access and taste some of the most amazing and exclusive whisky at an affordable price is more than enough reason to recommend it but to top it off with some fantastic events and bars is just brilliant!! My cabinet has NEVER looked so good!"Member since 2018

RAYMOND PRATT
"This is the best way to enjoy premium Whisky (and the occasional Whiskey). Straight forward, no gimmicks, no tricks just get what you pay for. Keep up the good work Bertie and team."Member since 2016

RICHARD BROWN
"I joined because I was tired of the supermarket selection of whiskies and I found my new 'home'. The selection and choices are fantastic and price point is very good for quality whisky."Member since 2016

FIVE STAR AVERAGE RATING
Click here to see what the rest of Australia's biggest whisky community loves about the Club!

JONATHON WEAVER
"I have continually been delighted by the team at The Whisky Club. The offerings each month have been excellent. Such a great introduction in to the world of whisky. You simply cannot lose!"Member since 2018