June 2023
Jack Daniel's Single Barrel II
Hand-picked by one of the world's most famous Master Distillers exclusively for the Club, this is Jack Daniel's at its rare and absolute best. Get set for the ultimate expression of the world's most iconic whiskey.
United States
Nose Orange sherbet perfectly balanced with exotic fruits, spices and golden honey.
Palate Candied apricot & cinnamon with toffee apple, caramelised oak sugars and toasted almonds.
Finish Flavourful and balanced, banana bread, sultanas and lasting dark chocolate.
Overview
Jack Daniel's Single Barrel II is as good as the world's most iconic whiskey gets. It's the pinnacle drinking experience of the iconic rockstar of whiskey. And it was hand-picked exclusively for The Whisky Club.
Jack Daniel's single barrels are like gold dust, and there's a worldwide shortage thanks to demand from thirsty fans.
Only 1 in every 5000 barrels passes Jack Daniel's impossibly high standards and are judged exceptional enough to be released as a single barrel at barrel strength.
This ain't no ordinary Jack Daniel's. Pure, unfiltered and uncut, this five-course feast of flavours is the legendary liquid at its rare and absolute best. And you won't find it anywhere else in the country.
The first edition of our exclusive Jack Daniel's Single Barrel sold out at breakneck speed, and we had a waiting list as long as your arm of whiskey lovers who just couldn't get enough.
Thanks to our special relationship with the Titans of Tennessee whiskey, we called up Master Distiller Chris Fletcher and asked him to hand-pick another precious single barrel just for Members — exactly how we know they like it.
And he delivered.
Pure, unadulterated, and uncut, strap yourself in for full-volume flavour. Weighing in at a jacked-up 64.5% and oozing with big, bold amplified flavours of perfectly balanced exotic fruits, honey, spices and candied apricot, Jack Daniel's Single Barrel II will leave you hanging for an encore after every sip.
Orders have now closed, so join Australia's biggest community of whisk(e)y lovers free now to get your hands on our upcoming releases.
THE SPECS
Maturation: Virgin American oak
Ready to enjoy a world-class whisky collection?
Your free Club Membership gives access to exclusive single malt from Scotland, Australia and the world's best distilleries. Enjoy the unrivalled buying power of Australia's biggest whisky club.
Jack Daniel Distillery's History
The youngest of ten children to Calaway and Lucinda Daniel, no-one knows for sure exactly when Jasper Newton "Jack" Daniel was born. His tombstone says 1850, but his mother died before then, so the truth remains a mystery. His father soon remarried and had another three children; however, Jack and his stepmother did not get along well, and following his father's death during the Civil War, Jack ran away from home.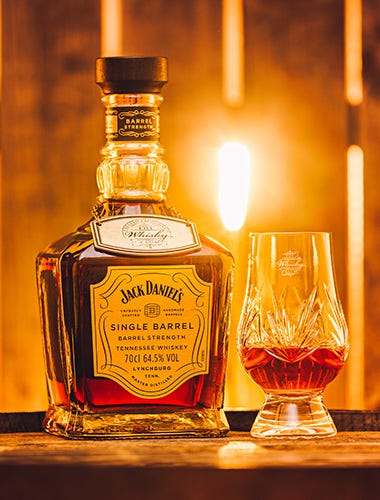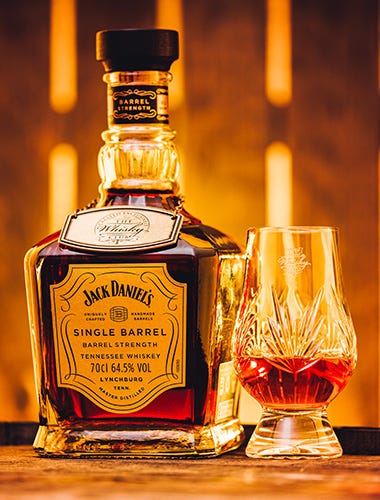 Distillery Facts
Origin: 133 Lynchburg Hwy, Lynchburg, TN 37352, USA
Water Source: Cave Spring Hollow
Washbacks: 64 x 150,000L, wooden
Capacity: 118,000,000 litres per annum
Stop scrolling. Start dramming.