Johnie Walker whiskies
Johnnie Walker is the most popular Scotch whisky in the world for a reason: it's versatile, people love it and it's internationally appreciated for its bold and distinctive flavours which shine through even when mixed. Join the Club to grow and enjoy a world-class whisky collection.
Love Johnnie Walker whiskies? Here's what you're missing…
HOW does the CLUB WORK?
It's simple.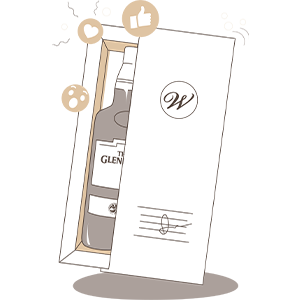 We bring you whisky
Every month we deliver you an exceptional whisky. You can elect to receive 1 or 2 bottles per month, which we call your standing order.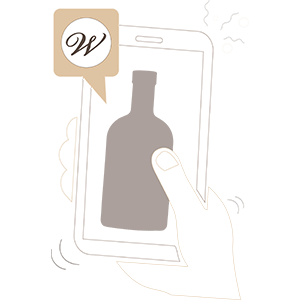 You say when
Skip monthly deliveries as many times as you want with just one click and we'll only charge you for what you drink.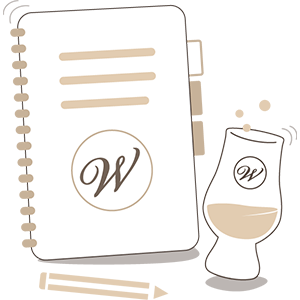 Stock up & explore
Every month you can Double Up your standing order, or Add In one of our rare and unique feature whiskies.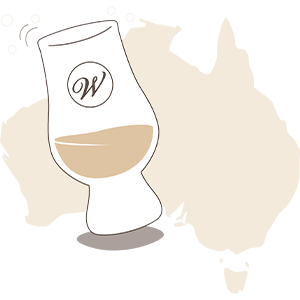 Live your best whisky-life
In between deliveries, enjoy our awesome Member Perks like 20% off drams at our partner bars and guided tastings with the distillers themselves.
That's it!
No joining fee, no minimum order, cancel anytime and only pay for what you drink. Our massive buying power means you'll be able to access superstar whiskies for only $110 - $145 each month, making us Australia's best whisky club.
Get started
Choose your Membership
JOHNNIE WALKER'S HISTORY:
The Johnnie Walker story began back in 1805 when John Walker was born at his family's Todriggs Farm, just near the town of Kilmarnock. His father passed away in 1819 when he was just 14 years old, and the proceeds from the subsequent sale of the farm were used to purchase a grocery store on High Street, Kilmarnock.
By 1820, young John was managing the store and soon started trading in wine and spirits. Following the relaxation of whisky distillation laws and the subsequent lowering of taxes that came about as part of The Excise Act of 1823, John made the decision to focus more and more on whisky, and as blending grain and malt whiskies together was still illegal, carried a range of blended malt and grain whiskies of varying quality and character. John was never happy about these inconsistencies and eventually started making his own blends for his customers before launching his own brand. Walker's Kilmarnock Whisky was finally available from his shop in 1850, though the whole enterprise nearly came to a crashing halt two years later when a devastating flood destroyed his entire stock.
Son Alexander (AKA Alec) came into the business in 1856, convincing his father to finally start wholesaling whisky, however sadly John Walker died in 1857, with the business being left to Alec who took the reins with great enthusiasm. Things were looking good with the Industrial Revolution well underway at the time. A railway had come through town and shipping companies were opening up the whole world market. Not only that, but the Spirits Act of 1860 finally permitted the production of blended whisky. It was time to set sights further afield, and Alec forged ahead into the international market. He put ship captains on commission, selling Walker's Kilmarnock Whisky to passengers and crew, while delivering shiploads to international destinations. Sales were soon over 450,000 litres a year and climbing.
In 1865 Alec created his first commercial blend, 'Old Highland Whisky', which would go on to become Johnnie Walker Black Label. The brand was copyrighted two years later, and the famous 24º slanted label and square-sided bottle were introduced at the same time. The bottle design was genius - not only did it stand out on the shelf thanks to its unique shape and label, but it packed better; fitting more bottles in less space, and with a greatly reduced chance of breakage in transit.
As Walker's fame grew around the globe, the whisky picked up its first medal at the 1879 International Exhibition in Sydney. The following year a London office was opened. Alec passed away in 1889, leaving the business in the hands of his sons, Alexander II and George. Alexander II had quite the nose and was a brilliant blender, helping them to both produce new products and keep the whisky consistent across batches. George handled the wheeling and dealing, setting up a network of agents around the world, and getting Walker's Kilmarnock Whisky into every corner of the globe.
Such was the growth of the business and demand for its whisky that in 1893 the brothers were able to purchase Cardow Distillery (later renamed Cardhu) for £20,500. The distillery had been a major component in Old Highland Whisky, and with the acquisition of the distillery they now had it all to themselves. To this day, it remains a key player in Johnnie Walker blends.
The Old Highland Whisky range had grown to include the 5-year-old Old Highland White Label, the 9-year-old Special Old Highland Red Label, and the 12-year-old Extra Special Old Highland Black Label.
In 1909, a major rebranding took place, with the name of the whisky changed to Johnnie Walker, and given the tagline 'Born 1920 - Still Going Strong'. A key part of the rebranding, aside from the name change, was the introduction of the famous Striding Man logo, originally drawn on a menu card by artist Tom Browne over lunch with George Walker and managing director James Stevenson the year prior. Old Highland became a 6-year-old Johnnie Walker White Label, Special Old Highland Red Label changed to Johnnie Walker Red Label and became a 10-year-old at the same time, and the Extra Special Old Highland Black Label became Johnnie Walker Black Label.
Of course, it wasn't long before the world was at war, and Alexander Walker II and James Stevenson were called upon to make their contribution, overseeing production at the Ministry of Munitions. Alex was awarded a knighthood and James a baronetcy for their efforts. The war didn't stop Johnnie Walker though, with the company becoming a shareholder in Coleburn Distillery, Clynelish Distillery Co. and Dailuaine-Talisker Co, guaranteeing consistent supply of whisky for their blends. Speaking of which, White Label was discontinued as the brand pushed up its quality and prestige.
By 1920, Johnnie Walker could be found in 120 countries around the world, and three years later the biggest blender and distiller of Scotch whisky went public, and also added Mortlach Distillery to its stable. In 1925 John Walker & Sons merged with Buchann-Dewar Ltd to form Distillers Company Ltd. DCL would eventually be bought out by Guinness in 1986, which in turn would join with Grand Metropolitan, forming Diageo in 1997.
By the mid-'50s Johnnie Walker had become the world's best-selling whisky brand, a title it has held unbroken to today, no doubt thanks to it's distinctive bottle design with the Striding Man, and of course, massive marketing budgets. Along the way the range has grown, with the introduction of more blends to the range.
In 1992 Johnnie Walker Oldest was released. This was the first release of what became Johnnie Walker Blue Label, the rarest and most expensive whisky in the range. Johnnie Walker Gold Label followed in 1995, and was inspired by Alexander II's notes from a special Centenary celebration blend he made for company directors back in 1920. The only blended malt in the line up, Johnnie Walker Pure Malt, was released in 1997, coming into line with the Green Label branding in 2004. A cask strength version of Blue Label was released to celebrate John Walker's 200th birthday in 2005. Johnnie Walker King George V was released into travel retail in 2007 and the extra smokey Double Black followed in 2010. Johnnie Walker Platinum 18 Year Old was released, initially to travel retail, in 2011 and in 2012 Johnnie Walker Gold Reserve hit the shelves.
In 2018, Johnny Walker partnered with HBO to release 'White Walker by Johnnie Walker' to tie in with the final season of Game of Thrones. Also, in March of the same year the original Jane Walker was released as a celebration of International Women's Day, and was basically a rebranded Johnnie Walker Black. The second Jane Walker release came in 2020, and was created by their first female master blender, Emma walker, and champions whisky from Cardhu.
In a move that rocked the town of Kilmarnock, Diageo announced in 2009 that they would be ceasing all operations in the town by 2012. Despite protest from everyone from the townsfolk to Alex Salmond, the First Minister of Scotland, Diageo wouldn't change their mind. And sure enough, come 2012 the Kilmarnock facility was closed, and production moved to two of their bottling facilities, located at Leven in Fife and Shieldhall in Glasgow.
The last decade or so has seen a number of Johnnie Walker Houses open in Shangai, Beijing, Seoul and other Asian cities. These 'multi-sensory embassies for luxury blended Scotch whisky' were joined recently by the three-storey Johnnie Walker Experience in Princes Street, Edinburgh. The Experience explores the Johnnie Walker history, and offers tours, a choice of bars, event spaces, as well as a Johnnie Walker shop for merchandise and special bottle sales.
TENS OF '000S OF MEMBERS LOVE US
Hear it from Australia's biggest whisky community

REBECCA MYERS
Fantastic whisky. Great quality. Wonderful customer service. Regular competitions with awesome prizes. Also the ability to opt out each month if necessary or add more to your order!"Member since 2019

LEE BIDDULPH
"The ability to access and taste some of the most amazing and exclusive whisky at an affordable price is more than enough reason to recommend it but to top it off with some fantastic events and bars is just brilliant!! My cabinet has NEVER looked so good!"Member since 2018

RAYMOND PRATT
"This is the best way to enjoy premium Whisky (and the occasional Whiskey). Straight forward, no gimmicks, no tricks just get what you pay for. Keep up the good work Bertie and team."Member since 2016

RICHARD BROWN
"I joined because I was tired of the supermarket selection of whiskies and I found my new 'home'. The selection and choices are fantastic and price point is very good for quality whisky."Member since 2016

FIVE STAR AVERAGE RATING
Click here to see what the rest of Australia's biggest whisky community loves about the Club!

JONATHON WEAVER
"I have continually been delighted by the team at The Whisky Club. The offerings each month have been excellent. Such a great introduction in to the world of whisky. You simply cannot lose!"Member since 2018