Loch Lomond whiskies
Multi-award-winning Loch Lomond produces some of the finest and rarest Scotch whiskies in the world. Established in 1964, Loch Lomond is one of the most sought-after whiskies today and is a must on any whisky lover's top shelf. Want to secure the next Club exclusive Loch Lomond? Join the Club free now.
Love Loch Lomond whiskies? Here's what you're missing…
HOW does the CLUB WORK?
It's simple.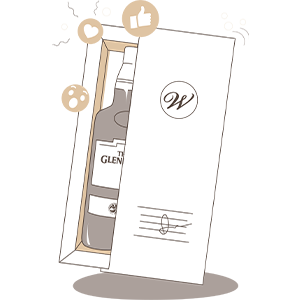 We bring you whisky
Every month we deliver you an exceptional whisky. You can elect to receive 1 or 2 bottles per month, which we call your standing order.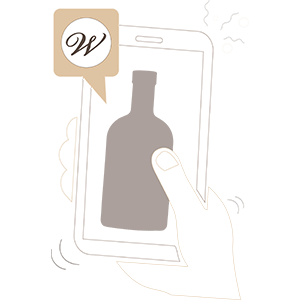 You say when
Skip monthly deliveries as many times as you want with just one click and we'll only charge you for what you drink.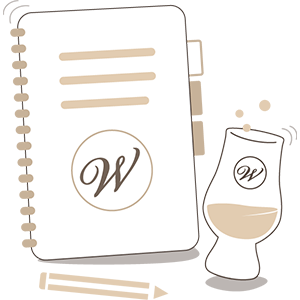 Stock up & explore
Every month you can Double Up your standing order, or Add In one of our rare and unique feature whiskies.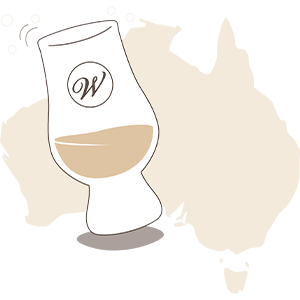 Live your best whisky-life
In between deliveries, enjoy our awesome Member Perks like 20% off drams at our partner bars and guided tastings with the distillers themselves.
That's it!
No joining fee, no minimum order, cancel anytime and only pay for what you drink. Our massive buying power means you'll be able to access superstar whiskies for only $110 - $145 each month, making us Australia's best whisky club.
Get started
Choose your Membership
LOCH LOMOND'S HISTORY:
Loch Lomond is one of Scotland's most famous and beautiful landmarks and delineates the boundary between the Lowlands and Highlands. The area's been at the heart of the whisky industry for centuries and at least nine distilleries around the Loch have come and gone over the years, leaving Loch Lomond Distillery to carry the flag into the 21st century… and what a stellar job it's doing!
The distillery was established in 1963 by one of the great innovators of the industry, an American called Duncan Thomas, whose leftfield thinking laid the foundation for Loch Lomond to become the most flexible and innovative distillery in Scotland.
Inspired by the 1960s whisky boom, Thomas established Loch Lomond in partnership with Chicago-based Barton Brands and set about producing malt whisky on state-of-the-art long neck pot stills, or Lomond stills, named after the Lomond brand of whisky made on a similar still at nearby Inverleven Distillery (more on these stills soon). Whisky was booming so Barton bought him out in 1971, but sold the distillery to Inver House (Old Pulteney, Balblair, anCnoc) in 1985 when things slowed down again. They, in turn, flipped it to Glen Catrine Bonded Warehouse Ltd in 1986 and the rest, as they say, is history.
In purchasing Loch Lomond, Glen Catrine had the means to heavily exploit the private label and bulk whisky market; an unglamorous but highly lucrative business that no one else was doing quite as well as they were. Over the next three decades they rapidly built up the distillery's infrastructure to flexibly produce a wide variety of whisky styles including traditional peated and unpeated single malt, peated and unpeated single malt from Lomond stills, single grain and blended whisky. In addition to producing for the private and bulk market, the company also bottled and marketed whisky under their own labels including Loch Lomond, Inchmurrin, Inchmoan, Glengarry, Clansman and High Commissioner. While their blends did very well, the malts never really got the attention they deserved and aside from a small annual output of original bottlings, Loch Lomond's single malts were mainly the preserve of independent bottlers.
The world's currently experiencing a whisky boom like no other. And in 2014 the distillery was acquired by a private team of industry heavyweights including former Diageo CFOs Nick Rose and Richard Miles, along with Colin Matthews, who led Imperial Tobacco's businesses in Africa, the Middle East and the Indian sub-continent. The new guys mean business and since taking over, have implemented a major overhaul of the distillery's range including rebranding and repackaging, and most importantly for whisky lovers around the world, a very strong focus on malt whisky. Loch Lomond's superb single malts are finally getting their turn in the sun!
TENS OF '000S OF MEMBERS LOVE US
Hear it from Australia's biggest whisky community

REBECCA MYERS
Fantastic whisky. Great quality. Wonderful customer service. Regular competitions with awesome prizes. Also the ability to opt out each month if necessary or add more to your order!"Member since 2019

LEE BIDDULPH
"The ability to access and taste some of the most amazing and exclusive whisky at an affordable price is more than enough reason to recommend it but to top it off with some fantastic events and bars is just brilliant!! My cabinet has NEVER looked so good!"Member since 2018

RAYMOND PRATT
"This is the best way to enjoy premium Whisky (and the occasional Whiskey). Straight forward, no gimmicks, no tricks just get what you pay for. Keep up the good work Bertie and team."Member since 2016

RICHARD BROWN
"I joined because I was tired of the supermarket selection of whiskies and I found my new 'home'. The selection and choices are fantastic and price point is very good for quality whisky."Member since 2016

FIVE STAR AVERAGE RATING
Click here to see what the rest of Australia's biggest whisky community loves about the Club!

JONATHON WEAVER
"I have continually been delighted by the team at The Whisky Club. The offerings each month have been excellent. Such a great introduction in to the world of whisky. You simply cannot lose!"Member since 2018