Peated Whisky
With a devoted and die-hard following among whisky enthusiasts, peated whisky is appreciated for its complex and evocative smoky taste. Whether you're a peated whisky lover or you just want to expand your collection, The Whisky Club is the place to get your hands on rare and hard-to-source whisky. Find out what all the fuss is about — join free today!
Love Peated Whisky? Here's what you're missing…

HOW does the CLUB WORK?
It's simple.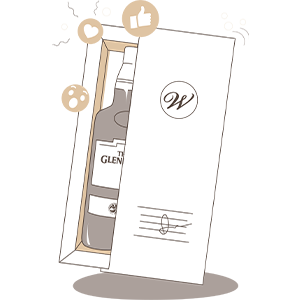 We bring you whisky
Every month we deliver you an exceptional whisky. You can elect to receive 1 or 2 bottles per month, which we call your standing order.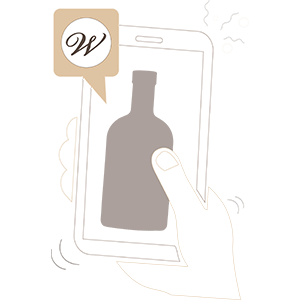 You say when
Skip monthly deliveries as many times as you want with just one click and we'll only charge you for what you drink.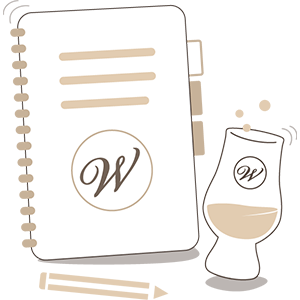 Stock up & explore
Every month you can Double Up your standing order, or Add In one of our rare and unique feature whiskies.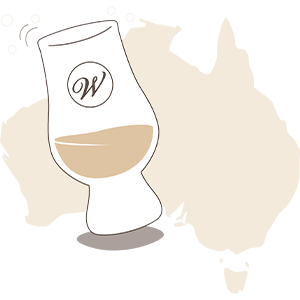 Live your best whisky-life
In between deliveries, enjoy our awesome Member Perks like 20% off drams at our partner bars and guided tastings with the distillers themselves.
That's it!
No joining fee, no minimum order, cancel anytime and only pay for what you drink. Our massive buying power means you'll be able to access superstar whiskies for only $110 - $145 each month, making us Australia's best whisky club.
Get started
Choose your Membership
What is Peat and how is it used when making whisky?
Producing whisky is relatively simple in theory. It requires only a few ingredients to make, but as we know, the end results can vary widely thanks to the subtle variations in wood, yeast and malted barley. The malting process of the barley can have a huge impact on the flavour of the whisky, particularly when peat comes into play.
Of course, these days we have modern, automated methods to malt the barley but back in the day, the process was carried out on a malting floor, the barley soaked with water and heated to trick the grain into thinking it's springtime and to start growing. Then, at precisely the right moment, just before the barley starts to sprout consuming those precious sugars, the malt is transferred to a kiln and a fire is lit to generate enough heat to stop the germination process in its tracks.
Peat has been used as an energy source in Scotland for centuries, and it was quite normal for it to be used to fire the kilns up until coal, coke and other fuel sources became more commonly available for use. However, not all distilleries made the switch, particularly those on Islay and Orkney, their remoteness meant it was simply far easier to use the local peat than to import fuel from elsewhere.
Considered a "slowly renewable fossil fuel", peat forms when partially decomposed plant material, including moss, roots and grass sits in constantly wet conditions for thousands of years, growing at approximately 1mm a year. If left long enough, it will turn to coal, but we've got a better use for it right now. You see, it burns, and it burns rather well. First, the peat is cut into bricks and set aside to dry. Once dry, the peat bricks can be used to fire the kiln, and this is when the magic happens. Not only does the burning peat create a great amount of heat, it also produces rather a lot of aromatic smoke. The aromas from the smoke permeate the barley, the phenols adding considerable amounts of "peatiness" to the barley.
These phenols are measured in parts per million (PPM), which is an indication of how many phenols are in the malt itself prior to fermentation and distillation, and not necessarily the finished whisky. That said, knowing the PPM of the peated malt is enough to give you a fairly decent idea as to the peatiness of the whisky it's produced. PPM numbers can range from as low as 2-20 PPM for a lightly to moderately peated whisky, 30-100 PPM for a heavily peated whisky, and from there, anything up to and over 300 PPM for the real peat monsters.
Peaty: Lightly Peated Whisky
For a lightly to moderately peated whisky, you're best looking to the Highlands, the peat there is less aromatic, providing a much subtler experience. That's not to say Islay can't do soft smoke, so check out the Bunnahabhain 12 Year Old, which comes in at a barely peated 3 PPM.
Peaty: Heavily Peated Whisky
A great place to start your journey into heavily peated whisky is Lagavulin. Made with malt peated to 35 PPM by Port Ellen Maltings, using peat from the famous Castlehill Peat Bog on Islay, it's enough to get that satisfying campfire smokiness, without being too overbearing. The effects of peat tend to diminish with age, meaning the Lagavulin 8 Year Old can tend to be a little stronger on the peat, despite using the same 35 PPM malt as Lagavulin's 16 Year Old, a whisky which has gone on to become one of the world's best loved Islay whiskies and a staple on many whisky drinkers' shelves. Another brand to look for is Ardbeg, from the Islay region in Scotland.
Peatiest: Super Heavily Peated Whisky
For something that takes the peat to the next level, the obvious choice has to be Bruichladdich's Octomore range. Named after the old Octomore Distillery and Octomore farm where the barley used is grown, this experimental range has seen some extremely high PPM barley used, and thus garnered somewhat of a cult following. A new series is released each year, consisting of a range of whiskies of different ages, maturations, and PPM. The daddy of them all was released in 2018 – the 5 year old Octomore 8.3 came in at a whopping 309.1 PPM, the highest PPM ever at the time. This is one seriously smoky whisky, so if you ever get the chance to give it a try, we'd recommend leaving this one to the end of your tasting session.
TENS OF '000S OF MEMBERS LOVE US
Hear it from Australia's biggest whisky community

REBECCA MYERS
Fantastic whisky. Great quality. Wonderful customer service. Regular competitions with awesome prizes. Also the ability to opt out each month if necessary or add more to your order!"Member since 2019

LEE BIDDULPH
"The ability to access and taste some of the most amazing and exclusive whisky at an affordable price is more than enough reason to recommend it but to top it off with some fantastic events and bars is just brilliant!! My cabinet has NEVER looked so good!"Member since 2018

RAYMOND PRATT
"This is the best way to enjoy premium Whisky (and the occasional Whiskey). Straight forward, no gimmicks, no tricks just get what you pay for. Keep up the good work Bertie and team."Member since 2016

RICHARD BROWN
"I joined because I was tired of the supermarket selection of whiskies and I found my new 'home'. The selection and choices are fantastic and price point is very good for quality whisky."Member since 2016

FIVE STAR AVERAGE RATING
Click here to see what the rest of Australia's biggest whisky community loves about the Club!

JONATHON WEAVER
"I have continually been delighted by the team at The Whisky Club. The offerings each month have been excellent. Such a great introduction in to the world of whisky. You simply cannot lose!"Member since 2018